Sony Xperia acro S Review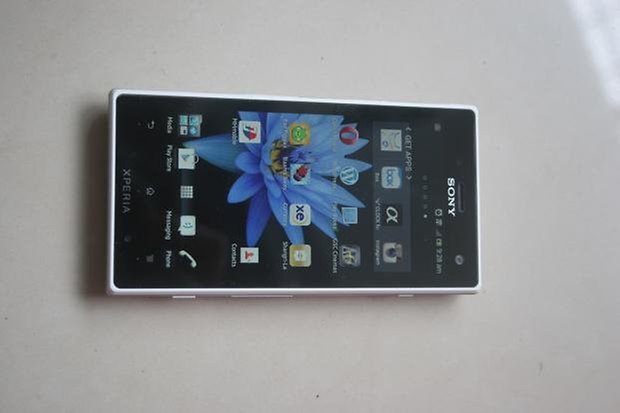 Just like how oil and water do not mix, it is an unwritten rule that consumer electronics devices and water (alongside all other forms of liquid, of course) are not bosom pals. Having said that, there were water-resistant phones which were released in the past, but most of those tend to be restricted for a Japanese release only. Of course, other brands such as Sonim did offer (and still do as a matter of fact) water-resistant and rugged phones. It is rather encouraging to see that Sony Mobile has rolled out a more universal rugged smartphone in a design that is appealing across the board in the form of the Sony Xperia acro S. Needless to say, the main selling point of the Xperia acro S would be its IP-57 certification that allows it to remain underwater for up to 30 minutes, as long as it is not submerged in depths beyond 1 meter.
Design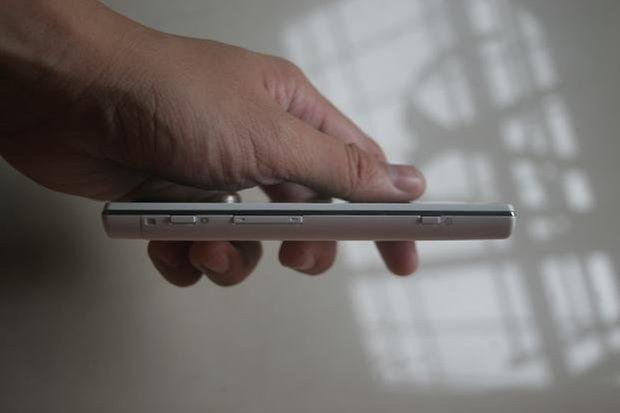 Since I live in tropical Malaysia, one of the main considerations that I have during the rainy season is this - do I bring my phone out with me for my morning/evening walks with the dog, or when I go cycling and get involved in other kinds of outdoor activities, especially when the sky is overcast with raging clouds just off the horizon? With the Sony Xperia acro S, there are no two ways about it - the smartphone will come along with me, as it works even when you are pelted with showers from heaven above, and how about carrying that smug look when talking into your phone when you are completely drenched, and others look on in amazement?
I do admit that the Sony Xperia acro S, even though it has been released for quite some time already, is still capable of holding its own against the rest of the competition. Be forewarned, however, that any device that is white in colour would definitely show its age faster than if you were to choose the black variant. Both the 4.3-inch display as well as bezel blends in together in a seamless manner, so much so that everything looks pitch black when the display is not turned on, leading you to want to dance your fingers all over it.
Just like how there is no such thing as a free lunch in this world, the Xperia acro S' water-resistant capability comes at a price - it is heavier and thicker that the other svelte (albeit more fragile) smartphones in the market, tipping the scales at 147 grams and measuring 12mm thick. Of course, one could attribute that to the 1,910mAh battery to a certain extent, too.
Since it is waterproof, it does not make too much sense to open up the back case in order to gain access to essentials such as a memory card and SIM card. This is why you are able to access both SIM and microSD memory card from the outside. While access to both these areas are lined with rubber via the plastic flaps, which underlines the water-resistance capability of the Xperia acro S, the plastic used in the SIM card tray felt rather flimsy, and I had trouble hitting the power button at a decent success rate, in fact, most of the time I had to hit it twice or three times before it registered.
Sony Mobile has certainly improved their lot ever since they "divorced" from Sony Ericsson, and you can clearly see a shift in design philosophy that trends more towards a miniaturised large screen TV, and the same applies to the Xperia acro S as well. With its 4.3-inch LCD display at 720 x 1280 pixel resolution, it comes with a pixel density of 342ppi (that figure is higher than the iPhone's vaunted Retina Display) which clearly does away with any notion of pixelation, where even the most minute text remains legible regardless of how much one zooms out. Unfortunately, as everything has a price, the display does have run-of-the-mill viewing angles, although one must commend that the Xperia acro S has an above average outdoor visibility level.
Performance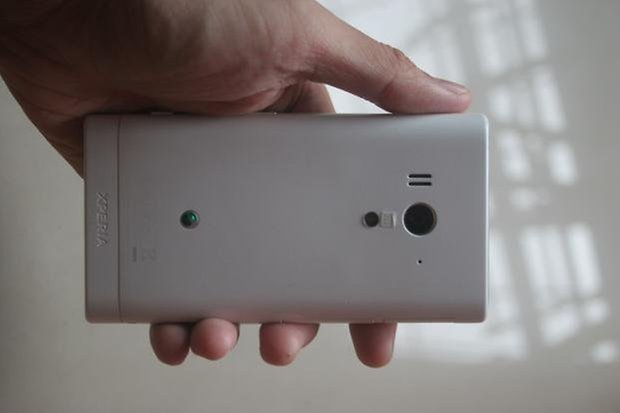 Other than the water-resistant capability of the Xperia acro S, does it have the kind of processing power underneath the hood to entice you to part with your money? Well, the dual-core 1.5GHz processor does work brilliantly for most tasks, but if you happen to have too many apps running in the background, things tend to slow down a bit. Just to get an idea, when I gave Temple Run a go on the Xperia acro S, there were crucial moments when the game experienced some lag, and because of that, it did not register my latest swipe, sending my quarterback into the ravine when he should have turned left.
The display also works great with wet fingers, and I did approach the tap in my bathroom with some trepidation. After all, what if the Xperia acro S did not work as advertised, and I had to return a "drowned" unit? Thankfully, the planets were all aligned, and the Xperia acro S performed without a hiccup even when it was submerged in a pail of water, and when my fingers were wet, the screen still worked as expected without losing a pace in terms of sensitivity.
With Android 4.0 Ice Cream Sandwich as the operating system of choice right out of the box, the entire user experience was smooth to say the least, although I do look forward to a Jelly Bean update that will deliver the much vaunted Project Butter. Sony Mobile has included their heavily personalized skin on top of the Ice Cream Sandwich experience, which did not feel as though it had intruded on the stock Android's space, but rather, complemented it. For the average user, it would have been an improvement over previous experiences, and things will hopefully get better from here.
Even with Adreno 220 graphics and 1GB RAM in tow, playing graphically intensive games like Dead Trigger still saw some moments when the game freezes up for a second or two, and that is all right unless you have a horde of zombies right in front of you, and you have no idea as to whether your character is still alive or not after the lag period is over.
It is nice to see Sony throw in 16GB of internal memory, and for the average user, that would mean you might not even need to have a spacious microSD memory card unless you are a heavy multimedia user.
On the other hand, because the Xperia acro S comes with a 12-megapixel shooter at the back that also does Full HD video recording, you might find yourself filling up the 16GB of internal storage at a fast rate, and that would mean having to make use of the microSD memory card slot more often than not. You might even build up a collection of microSD memory cards faster than you you think, if you are a person who loves recording just about all moments in your life.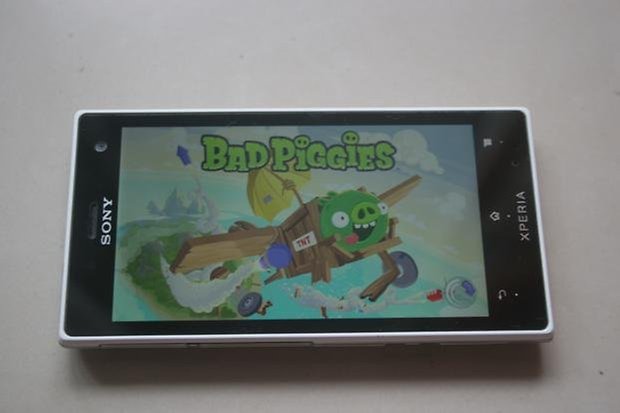 Battery Life
Since we all use our smartphones differently, the length of time that you need to pop out that charger differs from one user to another. Just to get an idea on the kind of usage that the Xperia acro S received under my hands, I make and receive around 15 minutes' worth of calls each day, receive a handful of text messages where only a couple or so are worth replying, spend around 10 minutes on WhatsApp on average, get around half hour of Temple Run and Dead Trigger gaming in, while remaining connected to a Wi-Fi network for the better part of the day, relying only on my data cellular connection for approximately 6 hours each day.
As for the display, the brightness setting has been set at 75%, and I do not use the GPS feature at all since there is no need for it. Facebook and Twitter feeds remain dormant since I do not find social networking on a smartphone to deliver the optimal experience. This kind of routine would deplete the Xperia acro S' battery by the time I retire for the night, translating to approximately 18 hours of juice. It is highly recommended for road warriors to pick up an external battery pack or use an in-vehicle charger whenever possible if you foresee yourself using the smartphone at a more hectic pace than I do.
Conclusion
A great display with multimedia capabilities that have yet to be obsolete even now, being waterproof up to a certain extent (but not one of those rugged handsets that you can toss around without a care in the world, the screen might be scratch-resistant and shatter-proof, but this does not mean it will not crack when all the cards are in place!), and a decent amount of internal memory to get you started off on the right footing with room for expansion are the main points to consider if you want to pick up the Xperia acro S, but do bear in mind that the battery life is something you would want to look out for, especially if you are a heavy user. Then again, it would defeat the purpose of purchasing the Xperia acro S if you do not want to take full advantage of its features, which would in turn give the battery a hammering. It has been out in the market for some time now, but the Xperia acro S can still hold its own against the newer smartphones, placing it one tier below high-end models but still occupying a place above the mid-range ones. Get this if you know you are able to charge your device at the end of each day without fail, otherwise you might want to look for something else that lasts longer on the road.