Sony Fans Outraged By Overhyped Xperia Miro And Xperia Tipo Release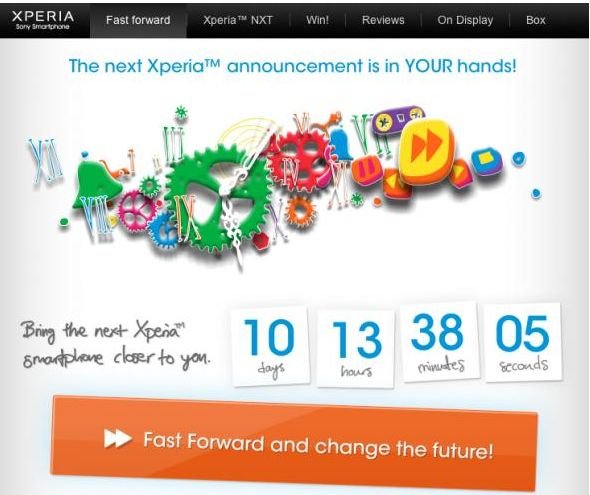 Last Monday, Sony announced to fans on Facebook that a new smartphone was about to be released, and excited fans by running an ad campaign that allowed users to press a "fast forward" button on the release. After clicking the button, a few seconds were taken off the clock, giving fans and consumers control of when the device would be released. Not a bad strategy right? Fans also seemed to like the idea, and after 25,941 people pushed the button, the new device was revealed.
The good news is that 2 new Sony smartphones, the Xperia Miro and Xperia Tipo, were unveiled. The bad news is that after all that hype, the entry/mid level specs on the phones have seriously angered lots of Sony fans, and they didn't hesitate to lash out at Sony on Facebook with plenty of four letter words, as you can see in their posted FB comments below.
Before you have a look at the angry comments, here is the partial spec list Sony has released so far for the devices.
Xperia Miro
3.5" display for great browsing and entertainment experiences
Launching on Android 4.0 (Ice Cream Sandwich)
5MP camera and brilliant quality video recording at 30fps
Sony's xLOUD audio technology gives crisp and loud sound
Deep Facebook integration with contacts, gallery and the music player for sharing and discovery
Customisable illuminations for incoming messages and social updates
Front-facing camera for video chat between smartphones, tablets and PCs
Contactless DLNA connectivity to easily view content like photos and videos on a TV, tablet and PC
Powerful battery with >24hrs usage time
Available in black, black/pink, white and white/gold colours
Xperia tipo
3.2" scratch-resistant mineral glass display
Launching on Android 4.0 (Ice Cream Sandwich)
3.2MP camera
Dedicated set-up guide
Data management solution to identify data usage
Bluetooth and Wi-Fi(TM) for easy content sharing and web access
Powerful battery, 1500 maH, with >24hrs usage time
Available in red, white, blue and black
No word yet on the processors or price, but from what we see here, it's pretty safe to say that they are entry level phones running ICS, which isn't at all a bad thing if Sony gets the pricing right. What apparently has angered fans was all the hype surrounding the phones, as with such a big campaign, many people were expecting a high end device, as you can see here from their comments: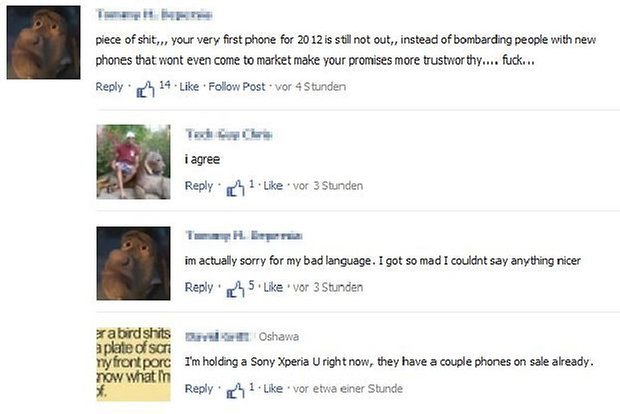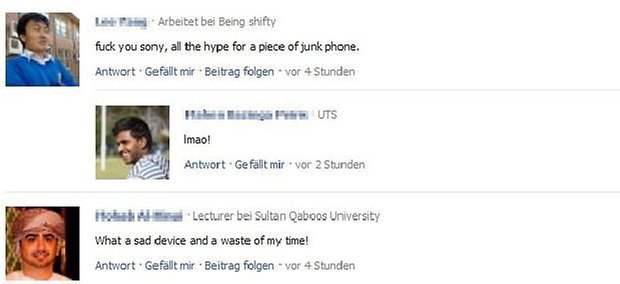 Pretty brutal stuff. Maybe Sony should tweak their marketing strategy a bit next time?
For anyone who is interested in the phones, here are 2 short videos that show the devices up close:
Xperia Miro:
What do you guys think? Are the reactions from fans justified? I have to admit myself that after all that hype, I was expecting a little more from Sony.
Let us know what you think in the comments below!