Sony Xperia Sola: New Smartphone, Old Technology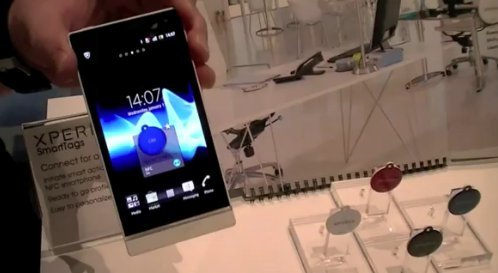 When Sony announced that their flagship phone, the Sony Xperia S, would ship with Android 2.3 Gingerbread instead of Android 4.0, may commentators started to wonder if the Japanese electronics giant would survive their divorce from Ericsson. But Sony keeps soldering on. Today, Sony announced the Xperia Sola, a mid-range smartphone that does little to quell the growing doubts about the future of the popular smartphone producer.

The Xperia Sola sports a 3.7" Reality display, 1 GHz processor, 5 MP camera and Android 2.3– Hardly a phone to write home about. Where Sony is looking to score some points is with the addition of Near Field Communications(NFC) and a new type of gesture control system that they call floating touch.
As you can see from the announcement video below, "Floating Touch" allows users to control their phone without directly touching the screen. In concept, it sounds like a very interesting innovation, however the demo in the Sony produced is less then breath taking.
As is always the case with mid-range phones, pricing will be key to success for the Xperia Sola. While the Sola is anything but high-end, Sony does have a long tradition of producing very solid mid-range phones and the Sola could be another solid entry into Sony's portfolio if the sticker price is right.
Press Release: Sony Electronics
13 March, London, United Kingdom

Sony Mobile Communications today announced Xperia™ sola* as the latest addition to its portfolio of Android powered Xperia smartphones. Complete with Sony technology, premium entertainment and innovative floating touchTM navigation, the NFC enabled Xperia sola comes equipped with Xperia SmartTags, allowing consumers to change their smartphone's settings and applications to fit their lifestyle in an instant. Xperia sola will be available to consumers globally in black, white and red in the second quarter.
A floating touch of magic

Making its smartphone debut exclusively on Xperia sola, Sony's unique floating touch lets consumers navigate the web by hovering their finger above the screen so it acts like a moving curser, without actually having to touch the screen. Once the desired link is found it can be highlighted and a simple tap will load the page. Floating touch will evolve with new user functionality and applications through software updates and engagement with developers.

Calum MacDougall, Head of Xperia Marketing for Sony Mobile Communications, commented; "Xperia sola comes with the power of Sony and a sense of magic with floating touch, giving consumers a fun new way to browse the web and latest technology to show off. With Xperia SmartTags out of the box and access to the latest content through Sony Entertainment Network, Xperia sola is perfect for consumers looking for ease of use and the best in entertainment in a smart and innovative smartphone."
Simplify the everyday with SmartTags

Xperia sola is NFC enabled and comes with two NFC Xperia SmartTags in the box as standard to simplify consumers' everyday smartphone experiences. By touching an NFC Android smartphone on a SmartTag, a pre-configured profile in the smartphone will launch. The two SmartTags included with Xperia sola can be personalized with up to 10 commands. Out of the box they are ready for the living room to turn on Wi-Fi™ and launches Google™ news and weather apps, or for the bedroom, which turns on the alarm and switches to silent mode. Xperia sola supports NFC pairing, allowing consumers to enjoy great connectivity with other NFC smartphones, applications and services by tapping their smartphones together.
Powerful entertainment anytime, anywhere

Xperia sola boasts razor sharp clarity with Reality Display powered by Mobile BRAVIA® Engine, xLOUD™ and 3D surround sound audio technology delivering crisp and loud sound, and a 1GHz dual-core processor for super fast performance. Xperia sola also comes with fast capture to take the camera from sleep to snap in a little over a second with a single key press.

Consumers can also access premium entertainment experiences with Sony Entertainment Network**, where they can watch the latest Hollywood blockbusters on Video Unlimited or listen to millions of songs*** through Music Unlimited.