 Sony Xperia sola Review - A Decent Budget Phone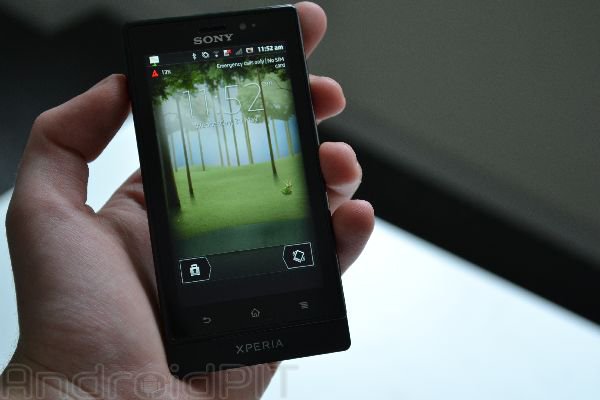 We've already had the chance to test a plethora of Sony smartphones, but this time we've got our hands on one of the latest Sony Xperia devices that also happens to be a fit for most people's budgets. The Sony Xperia sola may be pretty tiny, but it performed surprisingly well during the test.
Technical specs:
Networks: Quad EDGE/GSM/GPRS 850, 900, 1800, 1900; W-CDMA Band I, II, V and VIII.
OS: Android Gingerbread 2.3, 4.0 update planned shortly
Screen: 3.7 inches, 480 x 854 pixels, Sony Mobile BRAVIA Engine
Memory: 512 MB RAM, 8GB internal memory, microSD slot up to 32 GB
Processor: Dual-core 1 GHz Processor
Battery: 1320 mAH
Dimensions: 116 x 59 x 9.9 mm
Weight: 107 g
Price: $349.99
Design:
The phone is extremely light and fairly thin, made out of soft touch plastic that sits nicely in the hand. The outer shell comes in three traditional Sony colors: black, red and white. Having tested the phone in black, I think it looks way better than the white version, but that's a matter of personal taste.
From a design standpoint, I wasn't very happy about the step-like protrusion at the bottom of the phone. Not only does that design make the screen look smaller than it actually is, but it also seems like an unconventional use of space. At the same time, I've had several people tell me that the little step makes the phone look stylish. I'll let you be the judge on that one.
The phone comes with three physical buttons: power button, camera shutter and volume adjustor. All of them work perfectly except for the camera button, which gave me some difficulty. As with previous Xperia models, Sony has decided to implement a two-step camera shutter. First, you have to press the button down halfway to focus the shot before you can push down all the way and take the shot. Unfortunately, the button tends to stick, so you end up with blurry pictures. I basically gave up trying to photograph with the physical button and used the on-screen shutter button instead.
Display:
Generally speaking, the 3.7 inch display with 854x480 resolution doesn't really bother me given the small size of the phone. The screen is easy-to-read even in direct sunlight. When comparing the phone with the Xperia S, the Sola surprisingly has better viewing angles than Sony' flagship despite having a lower quality screen overall. If you're used to using smartphones with large screen surfaces, it may be a bit difficult to adapt to the relatively puny Sola, although it didn't bother me personally.
One thing about the interface: not everyone may be a fan of the Sony UI, but the smooth animations, cute icon symbols and stylish live wallpapers make you forget that the phone is still running Gingerbread. For the moment, that is, since an Android 4.0 update is coming soon.
Floating Touch:
Surprisingly, there isn't really all that much to say about Sony's supposedly groundbreaking Floating Touch technology, which allows you to control the screen without touching it (from a 22mm distance). Since the technology is not supported by app developers, Floating Touch really only works with the built-in browser. To test the responsiveness of the technology, I tried using the phone while wearing gloves. It turns out the phone can only deal with your bare fingers. All in all, I got the impression that Floating Touch was more of a gimmick rather than a useful feature. Highlighting links in the browser from 15mm away? Like anyone will actually do that. But we can always wait and see how the technology develops over time.
NFC tags:
The Sony sola comes with two NFC tags ready for use. Integrating these tags into your daily life can be pretty fun and useful, actually. You program up to 10 settings on each NFC tag, which are then activated every time you touch the phone to the tag. You can, for example, keep an NFC tag in your office programmed to turn your phone's WiFi and set the phone to silent or keep a tag in your car that, upon contact, turns on your phone's GPS. Now there's an innovative technology that I could actually see myself getting used to.
Should you happen to need more tags: a set of 4 NFC tags costs $20.
Battery:
Battery life is pretty standard, the phone tends to last about 24 hours on a single charge. It may be possible to squeeze a bit more life out of the phone with minimal use. It should be noted that the battery charges back up very quickly.
Camera:
As you've probably already noticed, the Sony Sola doesn't have a front camera, which is guaranteed to scare some people away (especially those that are into video chatting). The main 5MP camera takes some pretty amazing shot, but the shutter button problem is a bit of nuisance.
Photos: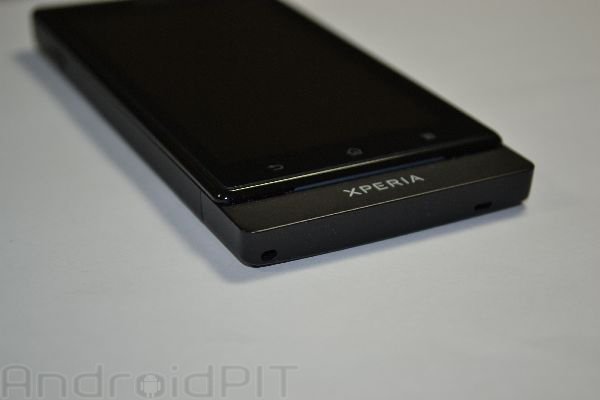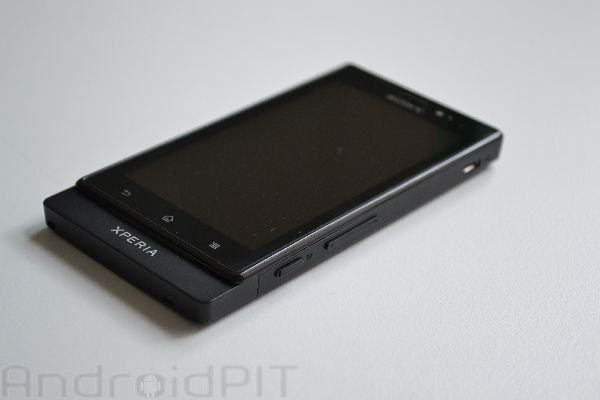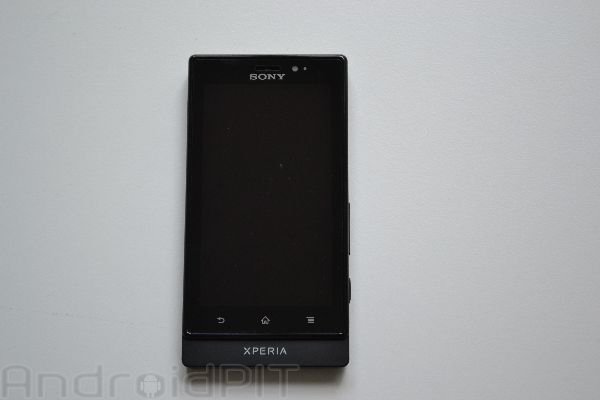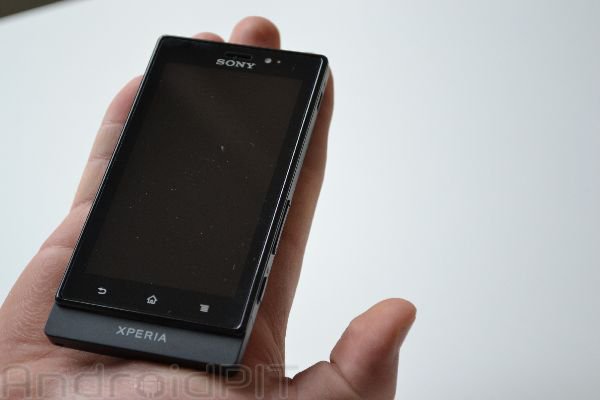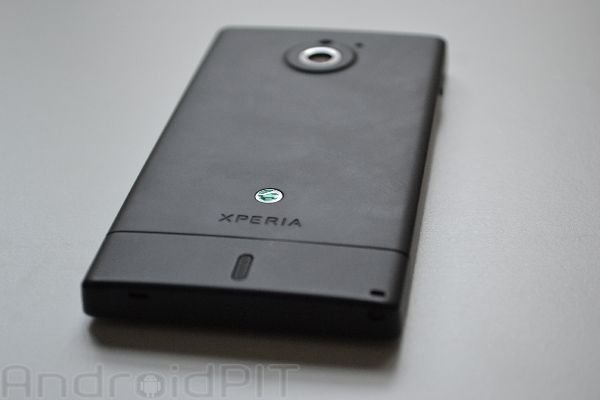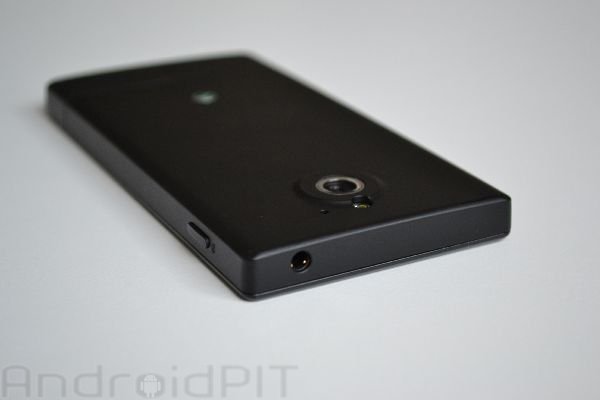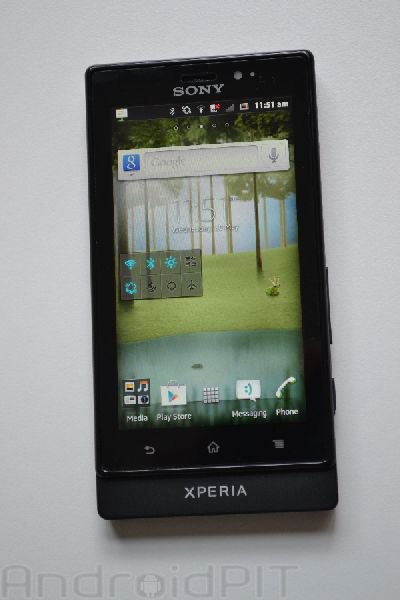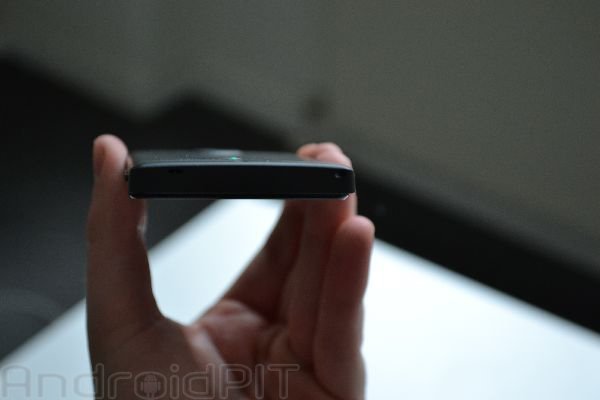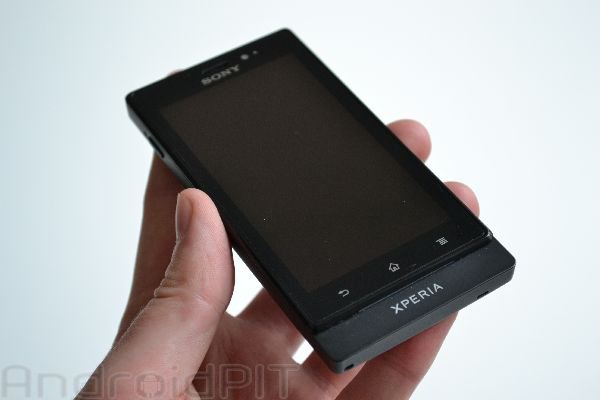 Bottom Line:
I have to admit that the Sony Sola is a pretty decent phone for people on a budget. It's got all of the basic smartphone functions (all of which work perfectly) and a couple of additional, innovative features that other budget phones are missing. Given the relatively affordable price of the phone, I think the Sola is a great option for Android newbies and people looking for a simple, yet dependable device.