Sony Xperia Tablet Z Announced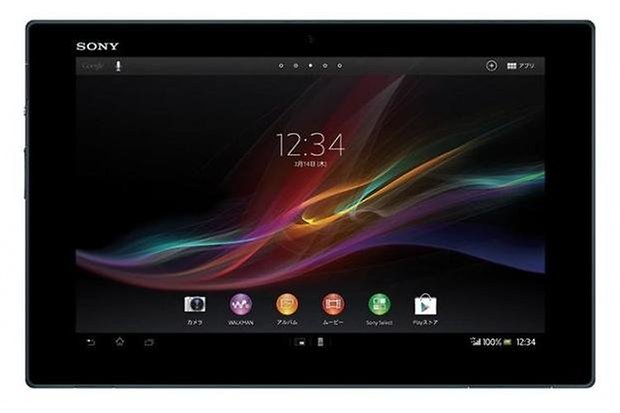 The Sony Xperia Tablet Z has certainly made its rounds as rumors even as late as last week, but we are glad to bring you the news of the Xperia Tablet Z's official announcement by the folks over at Sony. This tablet will run on the Android 4.1 Jelly Bean update, where it carries an eyeball-popping 10.1" display that sports a resolution count of 1,920 × 1,200 pixels, bringing more than just Full HD capability to the table.
What else can you expect from the Xperia Tablet Z? Well, Sony has a quad-core 1.5GHz processor running underneath the hood, where it is accompanied by an 8-megapixel camera located at the back. Judging by what Sony Mobile has released with their Xperia range of smartphones in terms of the camera quality, we are quite sure that this one will not be a pushover in terms of performance. In fact, this 8-megapixel shooter is said to be the first backside-illuminated camera which Sony Mobile has incorporated into a tablet, and it should go some way in making those low-light photos look a whole lot better than usual.
Since "slim is in" and has been so for quite some time already, the Sony Xperia Tablet Z subscribes to this ideology as well, measuring a mere 6.9mm thin that would have the iPad mini cast more than just an envious look in its direction. The Xperia Tablet Z will also be rather hardy compared to other high end consumer electronics, as it boasts of waterproof and dustproof capability just like the Xperia Z, and sports an audio system that Sony has dubbed "S-Force Front Surround 3D" which is said to deliver improved audio.
Connectivity options of the Xperia Tablet Z do keep up with the times as LTE and NFC have been included, and Japan will be the first country to pick up the Xperia Tablet Z this spring without any word on pricing. Apart from that, we have no idea as to whether Sony Mobile will be bringing the Xperia Tablet Z to other mature markets like North America and Europe, but it'd be a shame if that did not happen.