Sony Xperia Tablet Z Hands-On Vid: Elegant, Powerful and Light-weight
Authored by:
Nico Heister Sony is bringing the Xperia Tablet Z to Germany, the US and the UK in the Spring, as early as April! We've got a hands-on video for you, which we filmed right at the MWC in Barcelona when information about the device was released. Our first impression: a chic tablet and an excellent complement to Xperia Z, Sony's little smartphone brother.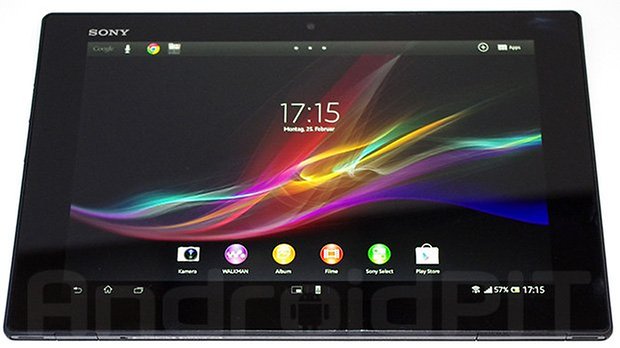 This sleek tablet feels just right when held and its display is very impressive. The colours appear bright and crisp, while the viewing angle is also very high. What's more, the Xperia Tablet Z is watertight and protected against dust. You won't complain of a sore wrist after holding the device over long periods of time, thanks to its light weight of merely 17.5 ounces.
Just take a look at it yourself!