Hands-on Sony Xperia XZ review: back from Z dead
Update: US price and availability confirmed!
Sony has presented the Sony Xperia XZ at IFA. This device supersedes the Xperia X Performance as Sony's top flagship. We had the opportunity to test the Xperia XZ and now have a preliminary hands-on review for you. But has Sony revived the Z series that it recently killed off, or is this simply a successor to the X Performance?
Update: We've received confirmation about price and availability. Head down to the release date and price section to find out more.
Sony Xperia XZ release date and price
Starting September 25 in the US, Sony has confirmed that an unlocked version of the Xperia XZ will be available for purchase from Amazon, Best Buy and other retailers for a suggested retail price of $699.99. In addition, the smartphone will support GSM networks. Sony will offer the XZ in three colors: blue, black and white.
Sony Xperia XZ design and build quality
Sony has visibly changed its flagship design with the Xperia XZ. It has a flat top and bottom, with edges that curve on the right and left sides. Almost components blend together near seamlessly. However, the Xperia XZ does not have a unibody construction.
The Xperia logo is engraved on the back. The Xperia XZ is actually quite large, with the bezels above and below the display unusually tall, creating a lot of empty space. But all in all, the Xperia XZ has a high-quality finish.
As usual for Sony, the fingerprint sensor sits in the laterally positioned power button. When you use this, you'll see how the lock screen shifts left and the home screen opens up. On top of the phone you'll find the headphone jack, while the bottom side has a USB-C port for charging and data transfer.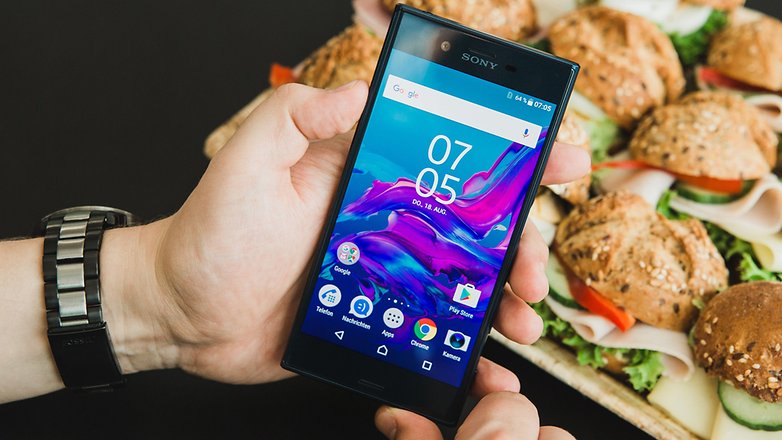 Sony Xperia XZ display
Sony equipped the Xperia XZ with a 5.2 inch display with Full HD resolution. It leaves a good first impression, with Quad HD not likely to be missing for most – except perhaps the VR dependent customer. But that task would probably fall rather to a Samsung smartphone or a Daydream-certified phone. So far this hasn't been one of Sony's main offerings.
Sony Xperia XZ software
Although Android 7.0 Nougat appeared Sony is yet to say when the latest version of Android will be installed on the XZ. Instead, the Sony Xperia XZ comes with Android 6.0 Marshmallow. As usual with Sony, the appearance of the user interface is carefully adapted from stock Android, with particular attention paid to the system settings for a unique look.
An update to Android 7.0 Nougat will arrive in any case. Sony told us that Google's source code arrived at too late a stage during the XZ's development.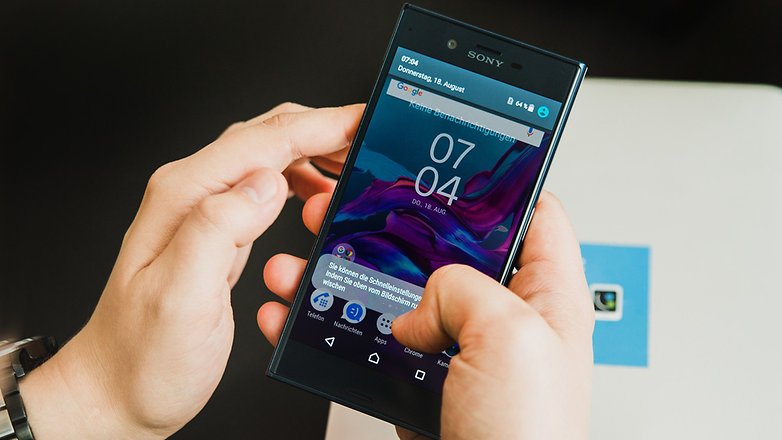 Sony Xperia XZ performance
In our hands-on testing, we were able to get an idea of the performance of the XZ. It has the Qualcomm Snapdragon 820 processor, an ideal base for snappy performance. The user interface performed well without any noticeable stuttering or lag.
We couldn't run gaming performance benchmarks during our test. Big surprises in one direction or the other aren't expected here.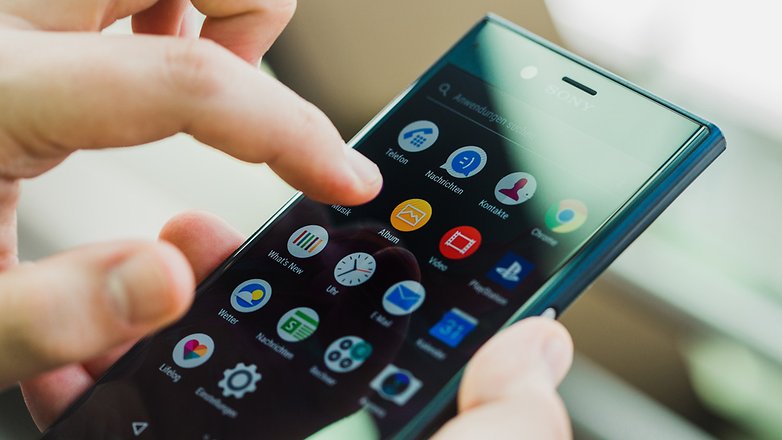 Probably a more theoretical question is whether its 3 GB of RAM is really such a clever choice. "Sufficient" for sure, most users will likely say. But it is of course questionable whether this really is enough at a price of around 700 euros.
This consideration also applies to the internal memory, which starts at 32 GB (though it is expandable with a micro SD card).
Sony Xperia XZ camera
The main camera has a resolution of 23 MP, with Sony avoiding the trend towards lower-resolution image sensors. But this isn't cause for concern as some features ensure that this camera takes quality stills. The autofocus works by anticipating subject movement so it should be easier to take snaps that are clear and sharp. Additionally, electronic image stabilization reduces blurry photos. Video recordings can be captured in up to 4K resolution.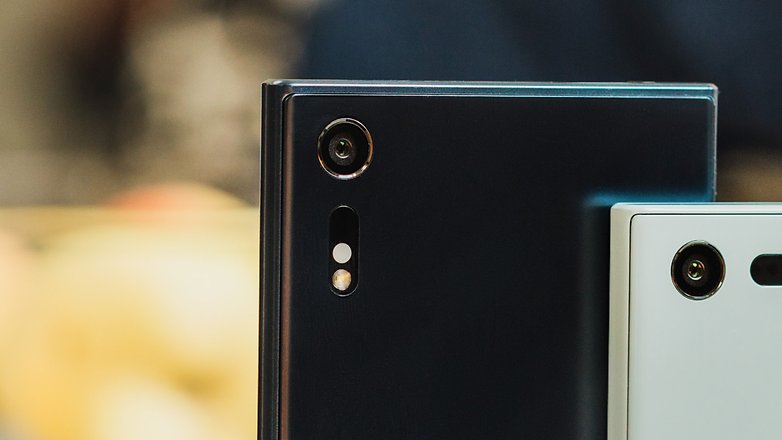 Many camera features are already known from previous generations of Xperia smartphones. Sony now has an additional sensor to measure ambient light. This is to measure the color temperature of light and thus better correct white balance. This ensures correct colors even if colorful light illuminates the subject you wish to photograph. Sony showed some demonstrations in a brief presentation, with the final images reproducing color very well and appearing naturally balanced.
Selfie fans should be happy with the front-facing 13 MP sensor. This is also image-stabilized and should be at the mid-range level of main cameras. The lens focal length is 22 mm (equivalent to a full-frame sensor) – so the lens is wide angle.
But before we can do detailed testing, the camera performance of Xperia XZ is hard to estimate.
Sony Xperia XZ battery
The real question: how long will the 2,900 mAh non-removable battery last per charge? It wasn't clear during the short time that we were allowed to test the Xperia XZ. We'll have to wait for a test device to see how well it really performs. The Xperia XZ supports Quick Charge 3.0 and uses the battery optimizations of Qnovo. This ensures, for example, that the Xperia XZ will conserve battery power while it's charging.
The software also learns the habits of its users, such as knowing that the smartphone is always connected to the charging cable at night, allowing Qnovo to ensure that the XZ is charged at the optimal time and capacity just before the typical time that the smartphone is disconnected from the charger.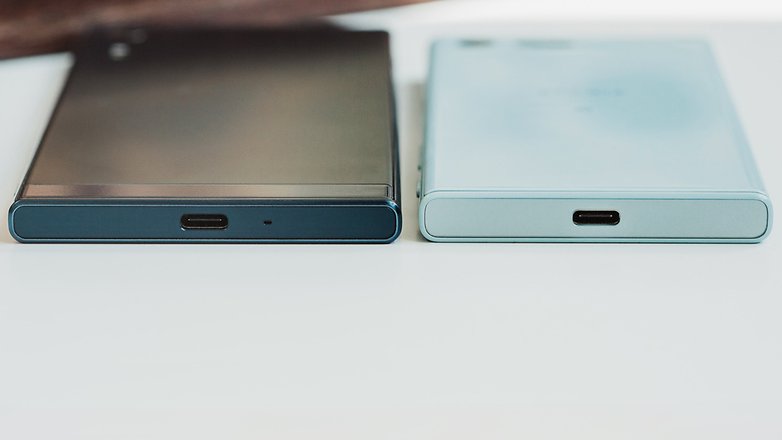 Early Verdict
The Sony Xperia XZ acts like a logical continuation of the previous Sony Xperias: good quality, fast processors and a good display without much fanfare à la Quad HD. In contrast to the now lower-end Xperia X Performance, Sony has revised the Xperia XZ camera. Whether this can finally deliver promises of better low-light performance and optimal white balance, we'll find out in our final review.
Also worthy of criticism is Sony's product release cycle. Presenting this about two or three months after the launch of a successor to the X Performance is little customer unfriendly. Although the good news is that we are not dealing with a very extensive update here. The improved camera quality compared to the X Performance should impress purchasers, however.
In terms of hardware, Sony uses a winning formula in many areas. The high price leaves open a question as to the device's storage: would 64 GB of internal storage not have been better? I would answer this question with a "Yes".
All in all, the Xperia XZ is a smartphone that leaves a good impression of Sony. We're expecting this phone to secure a prominent spot among this year's top smartphones.