Sony Xperia Z And Xperia ZL Press Images Leaked Ahead Of CES 2013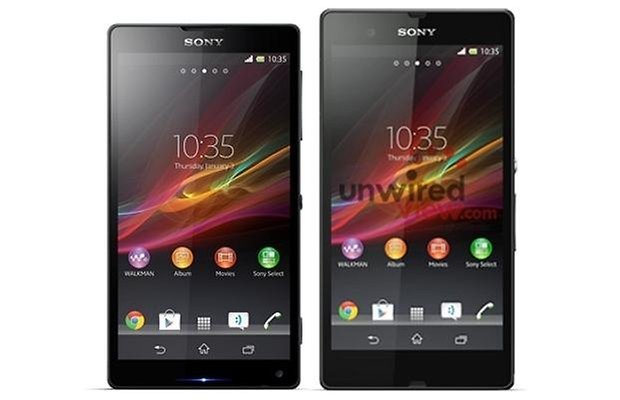 Sony Mobile looks set to rock CES 2013 (which is happening in just a week's time actually) with their fair share of smartphone announcements, where two of them would definitely be the high end Sony Xperia Z and the Sony Xperia ZL. In fact, the press images for both smartphones have already been leaked as you can see above.
Just in case you get that sense of deja vu when you look at the Sony Xperia Z and the Sony Xperia ZL, that is because the former has been bandied about with the moniker "Yuga", while the latter has been referred to as the Xperia X "Odin" in the past. Good to know that both smartphones have been confirmed officially, where you can see the Xperia Z here, while the Xperia ZL can be spotted here.
Just because the Xperia ZL and the Xperia Z share a very close naming convention, you would think that one is a variant of the other for a different market. You would be right on that account, and while the Xperia ZL does look a bit different compared to the Xperia Z, the former actually has an edge over the latter as the Xperia ZL sports a dual SIM carriage, allowing you to carry two functional numbers in your pocket simultaneously using a single device.
As both devices will feature a Full HD 5-inch display, the dimensions should be pretty much the same, although the Sony Xperia ZL does seem to be a wee bit smaller, seeing how its top and bottom bezel are narrower.
Rumor has it that the Xperia Z is dust- and water-proof, but the Xperia ZL will not be that robust. Shared specifications include NFC support, a quad-core 1.5GHz Qualcomm Snapdragon processor, 2GB RAM, and a high resolution camera (most probably 13-megapixels) at the back, all running on Android 4.1.2 Jelly Bean as the operating system of choice.
We await further information on both devices as CES 2013 dawns on us, and hope to bring you details such as pricing and availability.