 Sony Xperia Z Burst Mode Captures 1,000 Pictures in Just 68 Seconds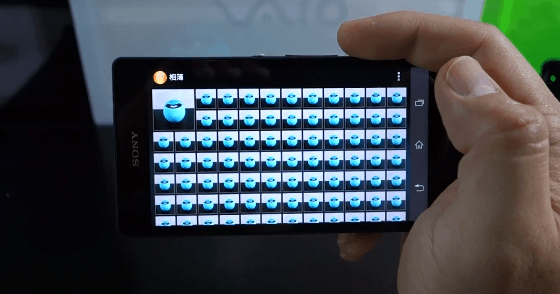 There's fast and then there's the Sony Xperia Z. According to the video below, the camera on this recently unveiled smartphone is capable of taking 10 frames per second at a 9MP resolution. Judging by the video below, that means you can take 999 shots in a mere 68 seconds with this phone.
Having a fast shutter speed is helpful in many situations, like when you're trying to take the best shot of a large group of people. In this instance, the problem is that the videographer took photos of a stationary object rather than a living, breathing person. It wouldn't be too helpful to take 999 photos of a single object, but we get the point – this camera is FAST.
The Xperia Z also has a 1.5GHz processor, 2GB of RAM, 16GB in internal storage and is both dust and water resistant. The camera is capable of taking 13MP photos but burst mode seems to only want to take 9MP. Of course, taking almost 1,000 9MP photos would fill up your storage space pretty damn quickly. However, if there's enough room, you could have your choice of many, many different photos when choosing with one to go with.
We're expecting the Sony Xperia Z to launch sometime in March. If you're interested, you can read our official review of the device here.