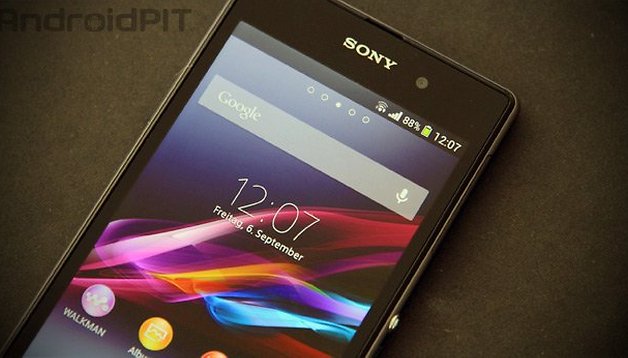 Sony Xperia Z1 tips and tricks
The Sony Xperia Z1 was last autumn's flagship, but has already been surpassed by a new successor, the Xperia Z2. Nevertheless, the Z1 is hardly an old phone, looks almost identical to the Z2 and offers a lot of great software features powered by some great hardware. Today we will share some tips and tricks to make the most of your Xperia Z1 smartphone.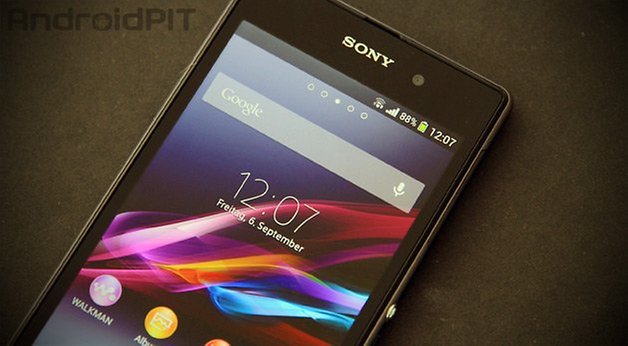 Smart Connect
With the Sony app Smart Connect, you are able to decide what happens when you attach a device or accessory to your smartphone. The app reacts differently depending on the device and the time of day. The devices or accessories that are compatible are charger cables, headphones and headsets, while other kinds can be added with the +/-button too. You are able to set it up so that when you plug in your headphones, the Walkman app will start automatically. You can also set it up to switch to silent mode when it is between 10 PM and 7 AM and is plugged into the charger.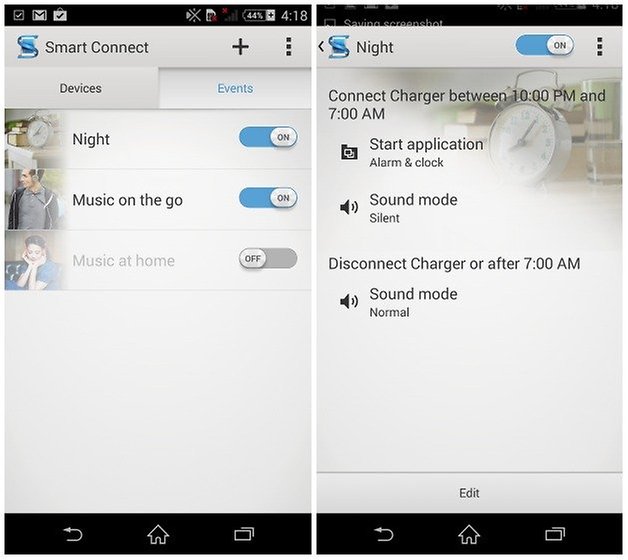 Set up Quick settings
Just like with many Android smartphones, you are able to customize the amount and arrangement of the quick settings in the notification bar. To do this, simply go to the settings menu and tap on the Personalization category, then Quick settings. The maximum amount of toggles that you can have is ten.
With the KitKat update on the other hand, the presentation of the quick settings got a new look. Now you won't just see just see the Quick toggles, their placement can also be changed directly in the overview, without needing to go to the settings.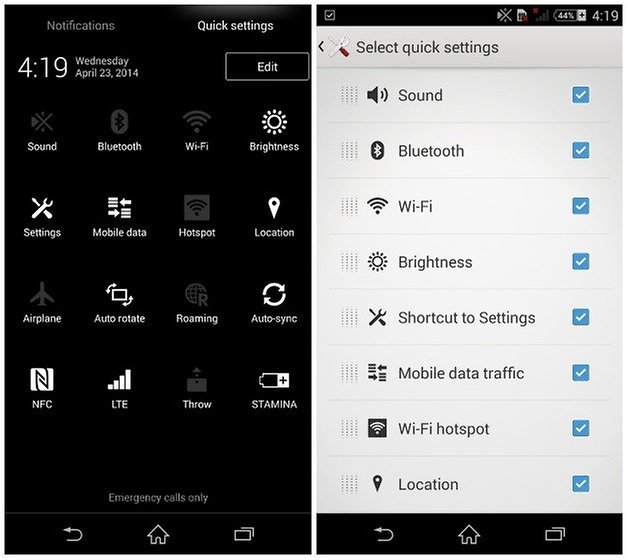 Info-eye: use the camera as a third eye
The Sony Xperia Z1 has quite a few neat camera functions, one of which is called Info eye. This is like some sort of augmented reality option that searches for relevant information via the internet about the objects/content that is in the viewfinder image. For example, you text and wine labels will be explained and barcodes or QR codes can be scanned. You can also take a picture of a monument when traveling and it will give you some information about it as well as let you know about what's around you, like restaurants for example.
Take a screenshot
Just like most Android smartphones, taking a screenshot with the Xperia Z1 is done is a pinch. Simply press the power and volume down buttons simultaneously. The images will then be sent to the Pictures folder in the Album app.
Soft reset
If your phone is being laggy, sometimes a soft reset will do the trick to get it up and running like normal again. Because you aren't able to remove the battery from the Z1 in order to interrupt the supply of power, there is a work around. On the left-hand side of the micro SIM card slot, there is a small red button that is hardly noticeable and that can only be attained when you stick something in, like a paperclip for example. Press this button and the phone will start again.
Improve battery duration
Sony has many options to increase the duration of the smartphone's battery life. Their so-called Stamina mode is an effective way of extended it for even one extra day. This option can be found in the settings under Power management. If need be, you are able to select apps that will not be deactivated and work normally if the stamina mode is switched on.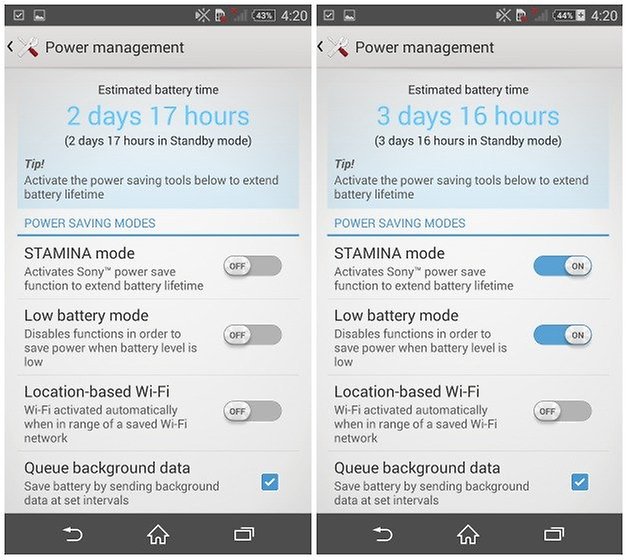 Better sound with the Walkman equalizer
Sony's Walkman app is one of the best stock music players for smartphones. One of the reasons for this is because it offers many sound adjustment options in the app's settings. There are various automatic settings, but also a 5 band equalizer that can be adjusted manually. But here's the clue: for optimal sound, often turning up the lows and highs will do the trick.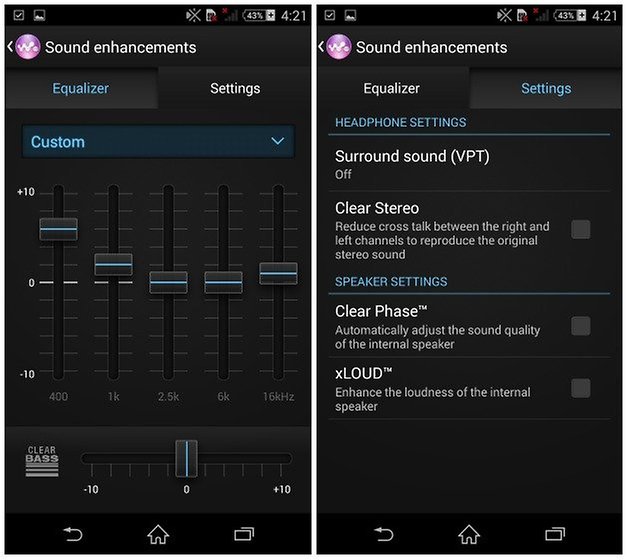 Free up some internal storage
The Xperia Z1 comes with a micro SD slot, but pictures, videos and pictures must first be saved on the internal storage. If you need more space, you can move data onto the micro SD card. To do this, simply head to the settings menu and tap on Storage. Scroll down to transfer data to SD card'.
Deactivate bloatware
Sony has a whole series of its own apps, and many of which overlap a bit with some existing Google services that you will likely employ as an Android user. Unfortunately, you aren't able to get rid of these apps completely without having root access, but you are able to deactivate them in the app drawer so that it's almost as if they aren't even there. All the deactivated apps can, of course, be reinstated.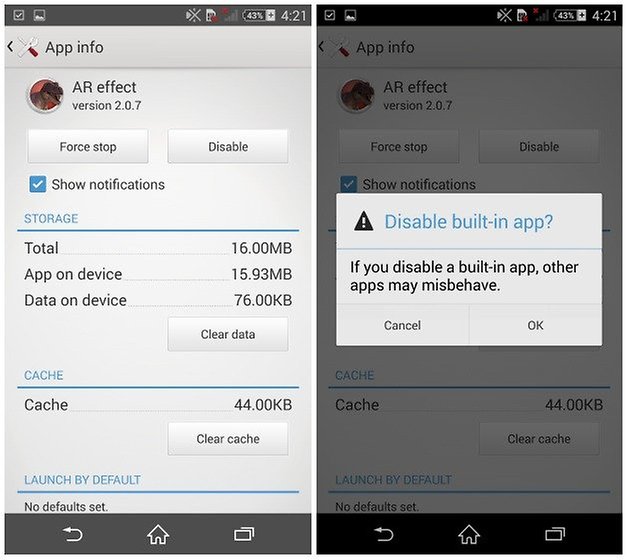 Do you have any other tips and tricks for the Sony Xperia Z1 that you would like to share?