Sony SmartWatch Review: Nice Concept, Poor Execution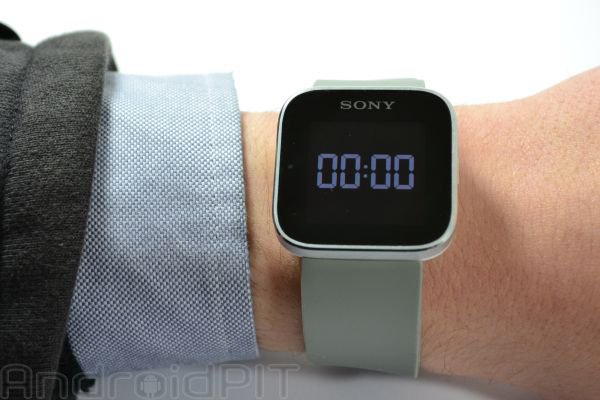 There something inherently appealing about the idea of an Android smartwatch. Maybe it's just the futuristic (and admittedly Star Trek-ish) concept behind the watch, but personally I couldn't wait to get my hands on this gadget and feel like a 21st century James Bond. As one of the first manufacturers to jump on the smartwatch bandwagon, Sony released its Sony SmartWatch recently aiming to fight its wait into the masses. Having played around with the watch for a while, here are my impressions on why the Sony SmartWatch is neither here nor there as a product.
Looks & Style: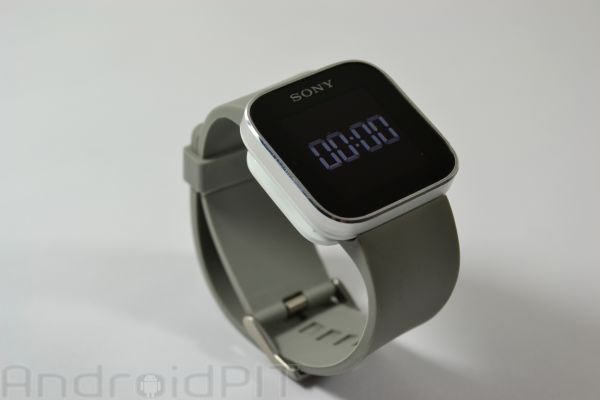 First disappointment: having expected to receive a full-blown watch, I was surprised to find that the SmartWatch itself simply clips onto a cheap-looking rubber armband. Although the gadget itself appears to stay in place, a sudden movement could potentially make the two pieces come undone, sending the small screen flying across the room (talking from experience, trust me).
A few more details about the watch itslef: at just 0.55 ounces the Sony SmartWatch is one of the lightest gadgets of its size and doesn't weigh down on your wrist. Shaped like a perfect square (1.42 inches x 1.42 inches) the display has a silver metallic edge to match the grey armband and comes across as mildly classy – at least from afar.
Unlike the iPod Nano and other similarly-sized gadget, the Sony SmartWatch has a truly tiny screen at just 1.3inches, surrounded by wide black margins on all sides. Given the tiny size of the watch itself, this seems like an unforgivable waste of space. If that wasn't enough to complain about, the screens visibility is very poor outdoors even when you stay away from direct sunlight. What's the point in having a "smart" watch if you can't even read the time?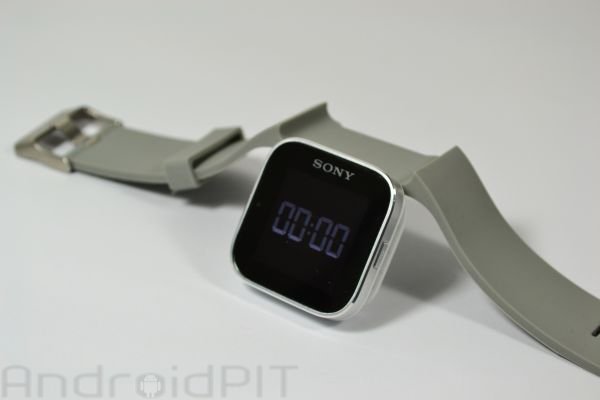 Setup: Get out your user manual!
Looks are swell, but what can the SmartWatch actually do? Before you can start doing anything with the watch, you have to pair it with your Android device. All the information (including date & time) comes from your phone. To use the phone, you have to install the Sony LiveWare app and then download the individual Smart Watch apps from Google Play (the LiveWare app comes preinstalled on Sony smartphones). The whole setup process can be drawn out and is in no way self-explanatory. So after downloading both the Sony LiveWare and Sony SmartWatch apps, you are ready to get starting with the extremely frustrating and painful pairing procedure.
Pairing your SmartWatch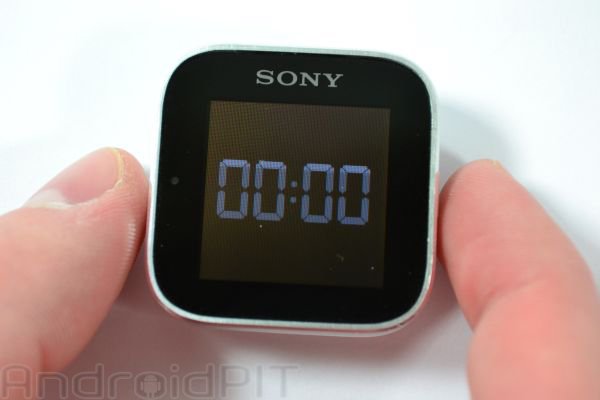 First make sure to turn on Bluetooth on your Android device and shut down the SmartWatch by pressing the power button till the screen goes blank. Here comes the tricky part: to turn on the watch's "pairing mode" you have to long-press the power button for several seconds until the pairing symbol appears. The problem is that since the power button also turns the watch on and off, you end up getting stuck in a endless cycle of switching the phone on and off. I can't even begin to tell you how frustrating that is. Once you've figured out the right amount of seconds and your watch miraculously pairs up with your smartphone, you can finally check out what the SmartWatch is capable of.
Smartwatch apps:
There are a limited amount of custom-designed apps available for the watch for such things as Twitter, the weather, missed calls, text messaging, calendar and a music player. Add as many of them as you like and navigate through the watch by simply wiping your finger across the screen. Unfortunately, the app icons are smooshed together four to a screen with truncated names below them. Not very attentive to detail are we now Sony? Some of the watch widgets were more useful than others. While I definitely appreciated being notified about missed calls and texts, I don't really see the point in reading Facebook statuses and tweets cut up into tiny four-word constellations of words. Controlling the volume and switching tracks on your Android device from the watch was also definitely a plus, although it didn't always work perfectly. Also, using the Sony SmartWatch involves a lot of gestures and few may actually know that double-tapping a tweet automatically retweets it (a mistake I made several times in a row while trying to navigate back to the menu). Just remember: pinch the screen to go back in the menus.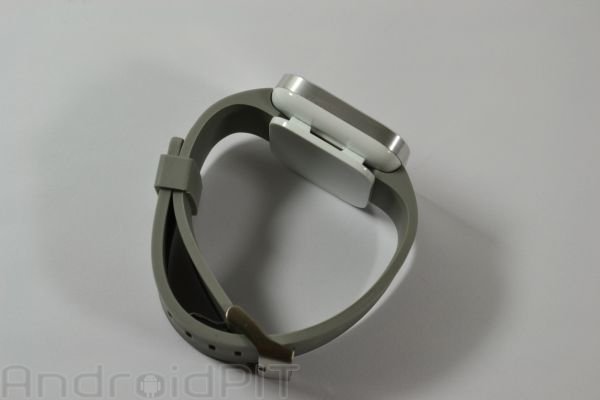 SmartWatch bugs and issues:
If you plan on replacing your "dumb" watch with this gadget, remember one thing: the watch must remain within Bluetooth pairing rage for it to work. So even a short phone-less trip to the bathroom can disrupt your connection and force you to go through the entire pairing rigamarole all over again. I mean, sure, in this day and age my phone is almost always by my side. Almost, but not always. Sadly, the SmartWatch cannot live even a second without an Android device at its side, meaning that you will have to keep them together like Siamese twins. To make matters worse, the watch tends to disconnect at random and re-pair again every now and then.
Price and rating:
All of these faults could be perhaps tolerable if it wasn't for the gadget's exorbitant price. Paying $149 for a buggy Android phone-remote posing as a watch is beyond my comprehension.
I still believe in the vision of a smartwatch that will one day charm the hearts and minds of millions, but all have to say to Sony on its SmartWatch is: Nice try!