Soul-searching with the iPhone SE: an Android lover's experience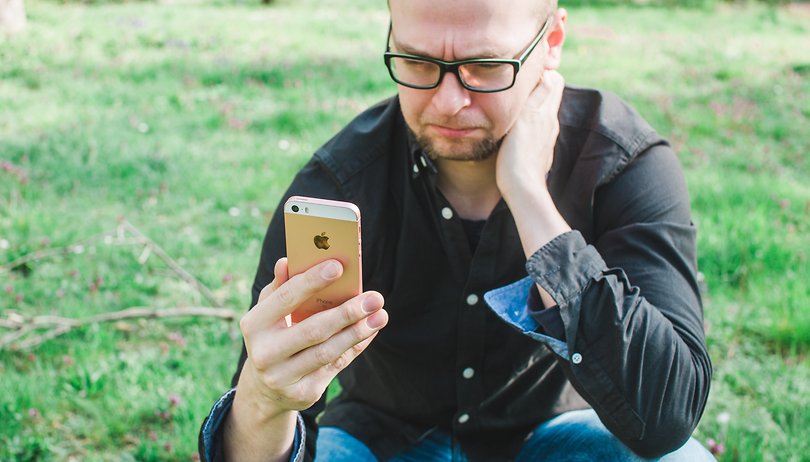 I have finally had the opportunity to try out an iPhone, and thus to test iOS. For the first time I have been able to compare the quirks of Apple's operating system with the idiosyncrasies of my familiar Android and see if the grass is greener in an Apple world. Over the course of the next two weeks, I'll share my impressions of iOS with you.
The main question I ask myself again and again with the iPhone is, "why is it so popular?" Are the devices really so much better than the equivalent high-end Android devices? Do they have sex appeal that is invisible to me? Are Apple employees just extremely well-versed in NLP training? Or is there even an objective reason? Now I have the chance to find out. For the first time, I have spent more than five minutes with an iPhone in my hand.
Also for the first time ever: I created an Apple ID. The name sounds significant but it's little more than the traditional combination of email and password. And, of course, I just used my Gmail address. When setting the device up, I also enabled Touch ID, so I pressed my finger at all conceivable angles against the Home button until the setup wizard was satisfied.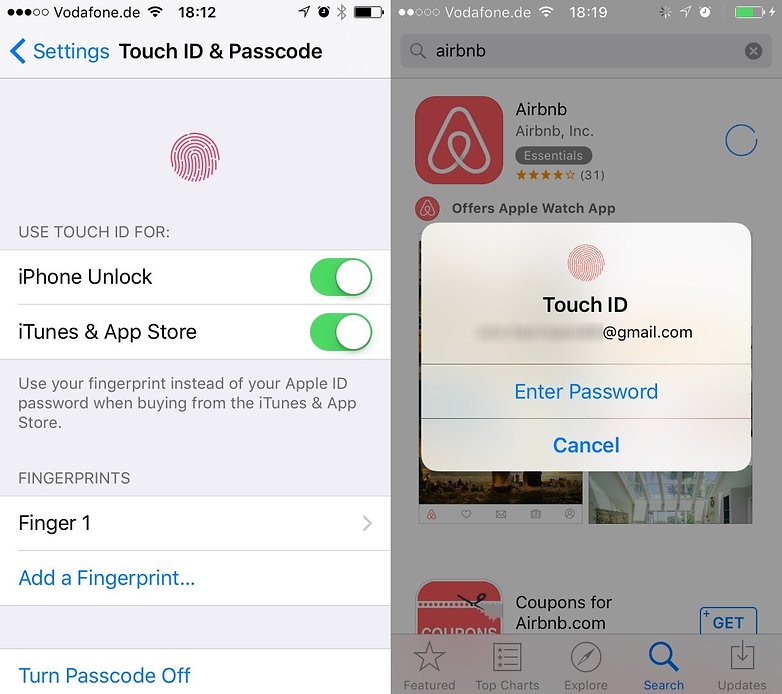 I then took to the App Store. The first app asked for my fingerprint. And the second app, too. I wanted to make it so that the App Store stopped asking me if I really wanted to install free apps. I tried to find the setting in the App Store to correct this, but I couldn't. My colleague Steve Haak showed me the way: I had to go to the Settings app and there open the entry for iTunes & App Store. Unfortunately, I saw that I couldn't simply install any app without a password or fingerprint, because I can not deactivate this two-stage confirmation. My goodness, that's annoying.
Apps set up under iOS: A bumpy start
The first app I grabbed was the Google app Inbox for Gmail, which I had used on my Nexus 6P. Inbox sorts my mailbox automatically. This means new mail was automatically moved by the system into the correct folder. Since it's not possible to export its filters and import them into Apple's Mail app, and I was too lazy to configure the thing, I ignored the Apple app. Easy. iOS noticed my decision automatically and only showed me notifications from Inbox. If you were to install a second email app on Android in this way, you would have to manually disable notifications from the first app.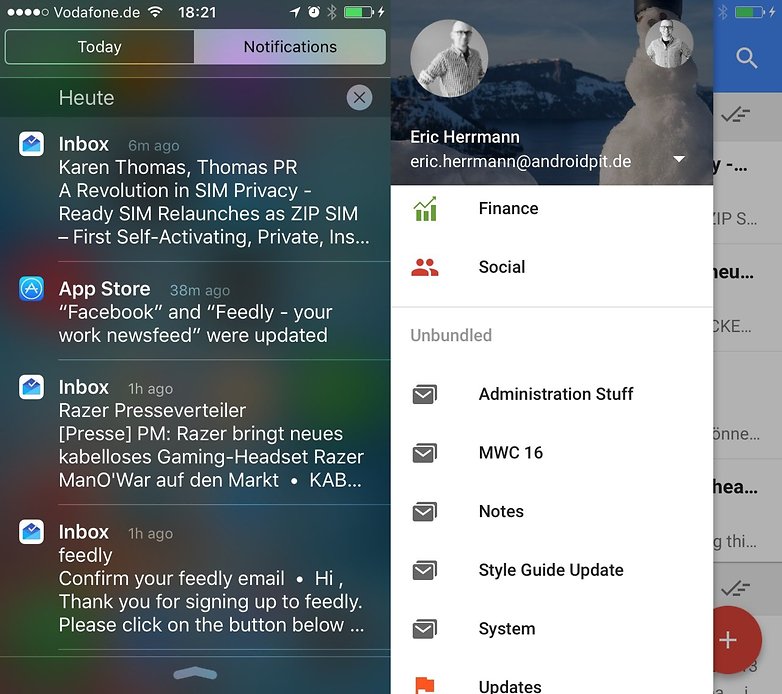 After I set up my two Gmail accounts in Inbox, I could use the login information in other Google apps like Photos and Play Music and sign in quickly. Fortunate for me, because otherwise it would have required extra effort due to two-factor-authentification (2FA).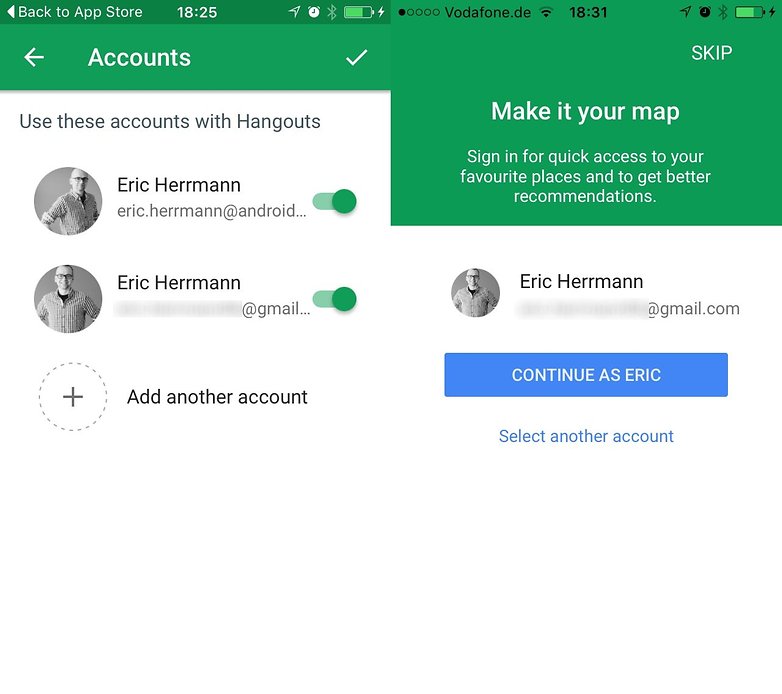 In other apps, like Feedly or Netflix, I was not so lucky. On Android, you simply press sign up with Google and you're in. On iOS, there is only a very limited form. The only accounts that I could set up globally were Apple, Twitter, Facebook, Flickr and Vimeo. The rest do not exist for the iPhone. Why Google apps can somehow still share their logins, no one could explain to me in a way that I could understand. So I had to type my login information in, including the 2FA code, each time.
Feedly was the worst in this regard. In Feedly, as well as in AirBnB (seen in the screenshot below), an in-app browser screen with the Google login. However, after entering my email address, password and 2FA code, I got redirected to the Google home page (yes, with the search field). and not back to Feedly. So I had to create a new Feedly login just to bypass this problem.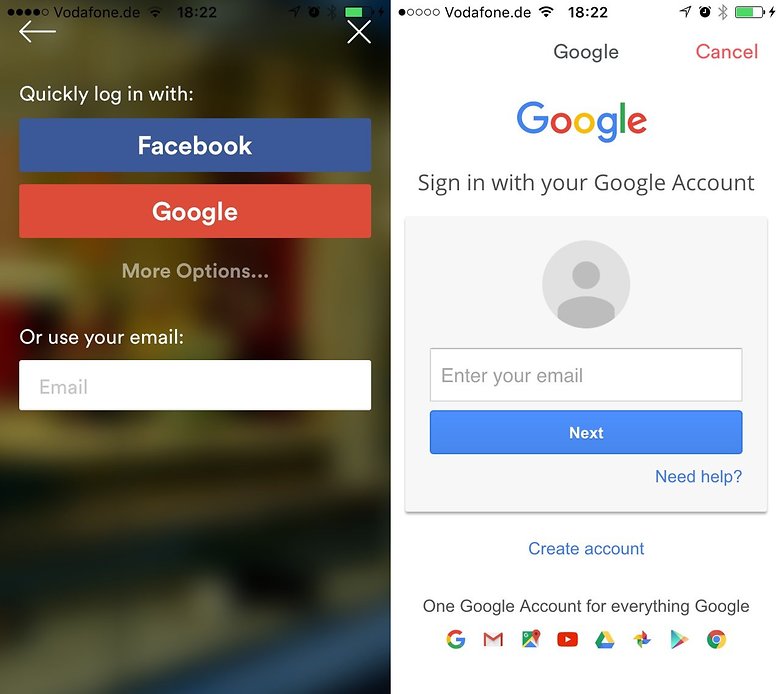 Once I managed to overcome these initial difficulties, I was amazed by the quality of the apps. You can see and feel the maturity of this system and the benefits of clear policies that apply across all apps in the App Store. It may be that an Android user will miss the back button next to the home button. But when an iOS user knows that it is integrated in the same place in the design of each app, then there's no problem. And by my third day, I was going to that upper-left-corner back button as though guided by instinct.
The apps are quality iOS
Apple's iOS has the evolutionary advantage over Android simply as it has had more time to develop. Cupertino released its smartphone OS in January 2007, and, in July 2008, this led to the App Store. Android saw the Play Store introduced in September 2008. As a latecomer, Google had to lower the threshold for app developers, preventing the establishment of such rigorous guidelines as Apple, whose iPhone has already sold millions of units and whose App Store was rapidly filling with apps. The unfortunate result for Google was poor-quality apps filling the Play Store – a problem that still persists today. Apple, on the other hand, had the luxury of being able to banish some apps from the App Store because they did not meet the vaguely formulated quality criteria.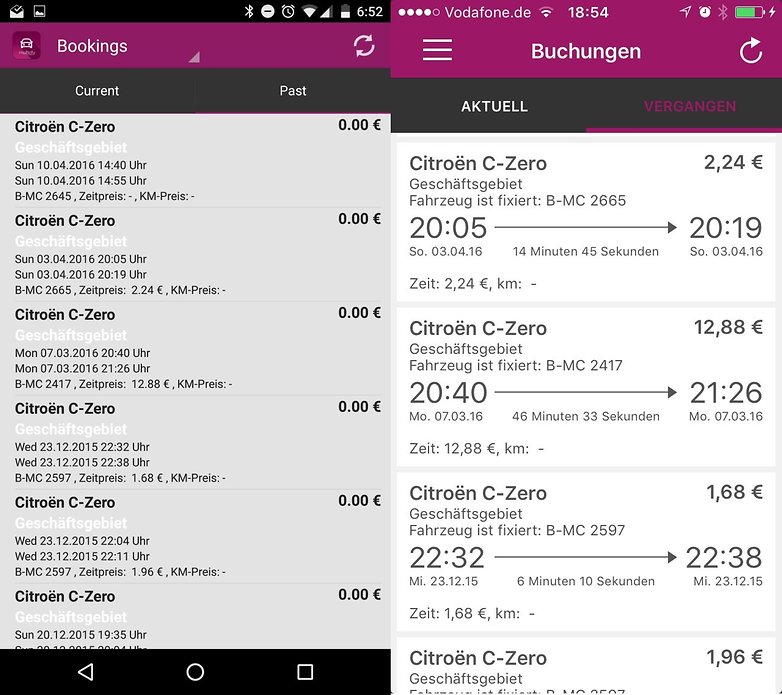 The smartphone experience, in terms of apps, is sometimes much better on an iOS device. But Android smartphones, for the reason stated above, are not really to blame for this. Samsung, Sony, HTC and other manufacturers are building devices that I like a lot better than iPhones, and the majority of smartphone customers, at least in Germany, own a device other than an iPhone, as Statista data has shown for years.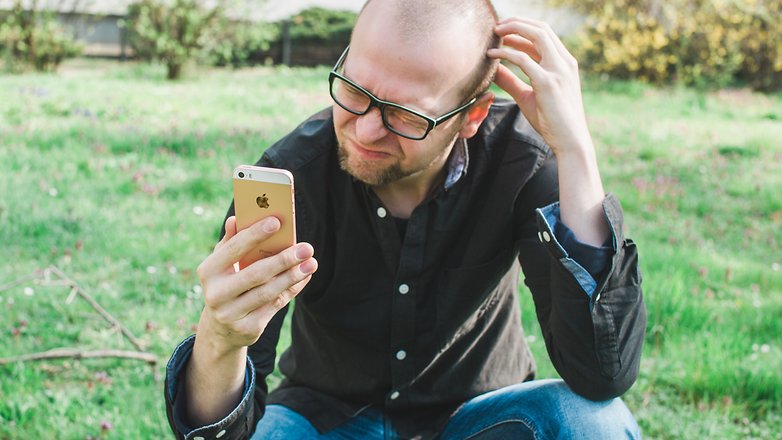 In the coming days I will continue to explore iOS, its strengths and weaknesses. I've heard that the system restore feature is terrific and restores all apps along with their data. I have to try it.
In addition, I fielded some questions though Facebook, which I will go through in the coming days:
Do I need to listen to my music through iTunes?
How can I transfer files to the iPhone?
Is the system more stable than Android?
Is the reception good?
Does the battery last long enough?
If you still have any questions or want to share ideas, then please leave a comment and I will go through as much as I can in over the next two weeks. At the end of it all, you can expect a detailed review.