Can I Get an Amen? Google Bans Notification Ads from Play Store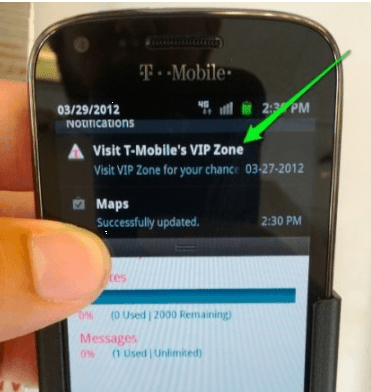 The Google Play store has been compared to the Wild Wild West. A dizzying number of copycat apps, spammy apps and literal garbage have been uploaded since the introduction of the app store. Google – always the reluctant sheriff – has been frustratingly slow to insitute rules and regulations that could help consumers more quickly separate the good from the bad and the just plain ugly.
Finally, though, it seems that things may be changing. Google recently sent out an email to developers restricting "the use of names or icons confusingly similar to exisiting system apps" and ensuring quick deletion of apps that violate Google's spam policy, which they recently updated. You can read the whole email below:
Hello Google Play Developer,

We are constantly striving to make Google Play a great community for developers and consumers. This requires us to update our policies when we launch new features, like subscription billing, and also when we see unhealthy behavior, like deceptive app names and spammy notifications. This email is to notify you that we've made some changes to our policies which are highlighted below.

We've added clearer details to the payment policy, and guidelines on how we will handle cancellations in our new subscription billing feature
We are restricting the use of names or icons confusingly similar to existing system apps in order to reduce user confusion.
We are providing more detail on the kinds of dangerous products that are not allowed on Google Play. For example, apps that disclose personal information without authorization are not allowed.
We are giving more examples of practices that violate the spam policy.

Additionally, we are adding a new section that addresses ad behavior in apps. First, we make it clear that ads in your app must follow the same rules as the app itself. Also, it is important to us that ads don't negatively affect the experience by deceiving consumers or using disruptive behavior such as obstructing access to apps and interfering with other ads.

Please take a look at the Google Play Developer Program Policy at http://play.google.com/about/developer-content-policy.html to see all the changes and make sure your app complies with our updated policies.

Any new apps or app updates published after this notification will be immediately subject to the latest version of the Program Policy. If you find any existing apps in your catalog that don't comply, we ask you to fix and republish the application within 30 calendar days of receiving this email. After this period, existing applications discovered to be in violation may be subject to warning or removal from Google Play.

Regards,
Google Play Team
Following the link to find the updated policies, you can read how Google plans on regulating ads on apps. Google writes that ads "must not make changes to the functioning of the user's device outside the ad by doing things such as installing shortcuts, bookmarks or icons or changing default settings without the user's knowledge and consent."
Even better, Google officially bans notification ads, writing "Ads must not simulate or impersonate system notifications or warnings."
Did you get that? In one sentence, Google just put "AirPush" out of business. Developers can still put ads within their app, but they can forget about trying to earn revenue on ads that intrude on the functioning of Android. RIP.
Overall, we're really happy that Google is finally reigning in the apps on Google Play. Doing so will undoubtedly cut down on the number of spam apps out there and vastly improve the average users' app experience. Even better, the new guidelines have teeth, since any developer caught not adhering to them within 30 days faces the removal of his or her app from Google Play.
Now if only they could improve their search algorythms so I don't need to keep on Googling apps I should be able to find in Google Play's search bar. Get on it, Google!