Thumbs-On with Splay Launcher for Android
Authored by:
Nico Heister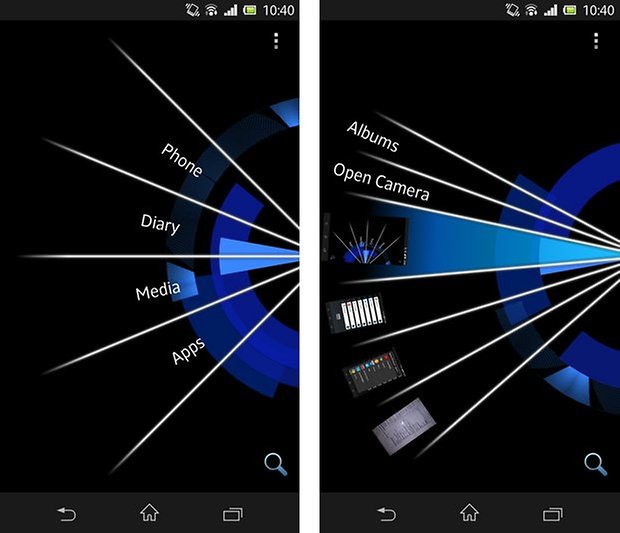 If you've heard of the Paranoid Android ROM, Splay Launcher will seem quite familiar to you. Like the PIE controls available via Paranoid, Splay allows you to access a number of functions and apps using just your thumb.
Instead of the usual widgets and shortcuts, Splay launcher uses a radial menu, offering quick access to your dialer, media, apps and more. Using your thumb, you can select individual items and reach submenus by swiping from left to right.
You can assign up to seven links for quick access. The integrated search function also allows you to search your contacts, apps and / or audio files with a simple press.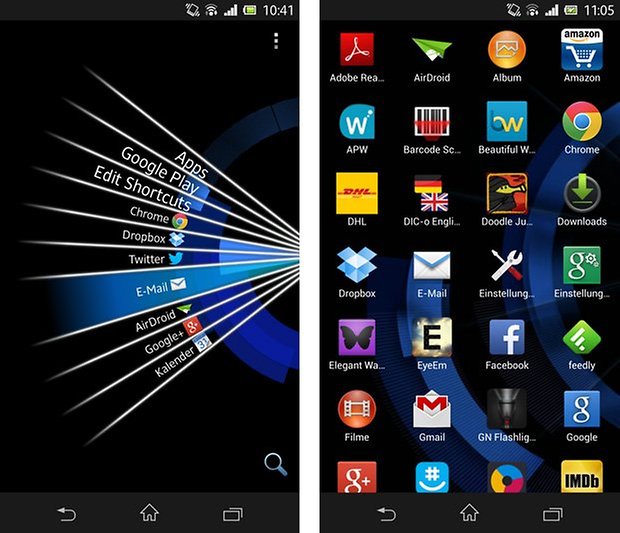 The launcher takes some time to get used to, and it's probably not suitable for everyone. For example, I had problems accessing submenus because I always swiped my thumb accidentally to the right and landed in the wrong menu. For left-handers, the app is even less helpful because the orientation is only geared towards those who want to use their right thumb. As of now, the orientation cannot be changed. However, since the launcher is only in a beta phase, this could presumably change at some point.
Try it out for yourself with a free download from Google Play