Sprint Releases the ZTE Flash Silently, Like a Ninja Verizon wasted no time flashing around the HTC Droid DNA to the public; meanwhile Sprint and ZTE nonchalantly launched a new phone too, the $129 ZTE Flash.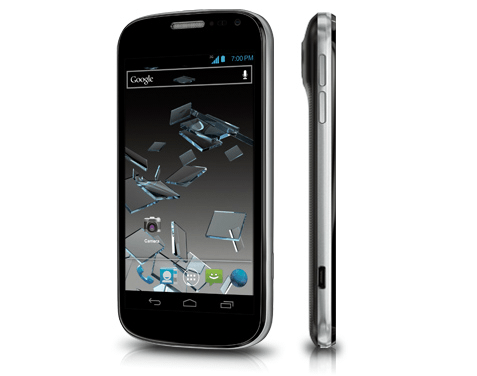 The Flash is a 4.5" Android 4.0 smartphone, which also includes a 720p HD display (a 4.5" IPS panel to be exact) and 4G LTE support. It's powered by a 1.5GHz dual-core Qualcomm processor, and 1GB of installed RAM. Despite the fact that the Flash is a midgrade phone, the features don't stop there.
The Flash also includes NFC (Near Field Communication) functionality, 8GB of internal storage, a microSD expansion slot, and Bluetooth 4.0. For media capture, the Flash includes a 12.6 megapixel rear facing camera with an LED flash and a 1MP front-facing camera. The standard Wi-Fi radio and 3.5mm headphone jack are included too, but honestly who didn't already assume that?
It's outfitted with a 1780mAh lithium-ion battery, which Sprint claims will provide up to 8 hours of continuous talk-time.
Nothing has been mentioned about software updates for the device yet, so there is no guarantee that the Flash will be updated to Jelly Bean in the future. Keep that in mind.
The Flash is ready to ship as soon as you place your order. If you want one, Sprint is charging $129.99 with a new two year service agreement. If that seems a little too high for your current budget, you can also get the Flash through Wirefly for $99.99, with a two year service agreement.
What do you think folks? Are there any takers?