Starbucks Just Created an App for a Platform That Doesn't Exist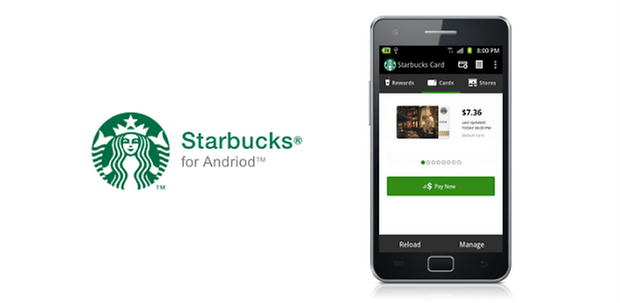 So, you're Starbucks and you have $7.3 billion in the bank. What do you do? Invent your own app platform, of course!
Starbucks recently updated their Starbucks for Android app so that it fits Android's Holo theme and we have to say they did a good job: their new app looks TONS better than their old one. There's just one problem: they forgot how to spell the platform on which they're offering their new app. They're currently pronouncing it Andriod, or And-ree-odd.
The mistake has remained online and unchanged for the past 9 HOURS. Apparantly, no one at Starbucks reads Reddit or even downloads their own app, or they would have noticed something by now.
You can't really blame their fact-checkers for lack of interest: all the app does is show them where the nearest Starbucks stores are and how to manage their Starbucks cards. You could easily do either on your browser. ZZZZZZZZZZZZZZZZZZ. Maybe that's why this app has racked up over 2,500 one star reviews.
Let this be a lesson to corporate app makers: if your app doesn't do anything interesting, maybe you should stick to perfecting your day job. Or, at the very least, hire a proofreader.