How to start apps from the lock screen with gestures using Pi Locker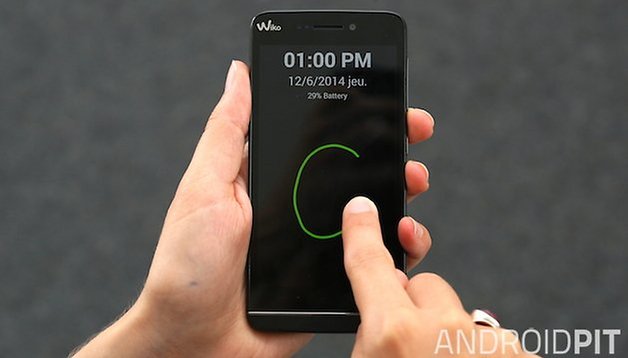 Have you heard of the cool lock screen feature on the OnePlus One? You just draw a symbol, like a V or a circle to call up different apps when the smartphone screen is locked. Today we are presenting a new beta app that goes just a step further, called the Pi Locker Beta. It combines the CyanogenMod lock screen gestures like on the OnePlus One in one new user interface for all to enjoy.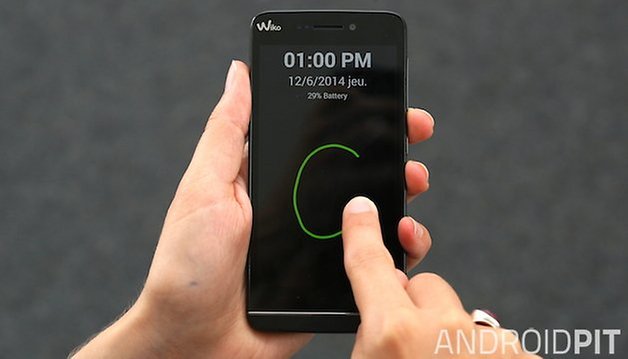 Pi Locker uses pre-established patterns to open certain apps and change settings right from the lock screen. The Pi Locker, as mentioned above, is still in beta phase, therefore it's far from perfect, but I can see a lot of potential in this lock screen application.
As long as your Android smartphone is running Android 2.3 and up, you shouldn't have a problem running and using the app. The app allows for quick start of apps right from standby without even needing to unlock the display by using various gestures right on the screen. For example, drawing a ''C'' starts the camera, a small ''t'' will turn on the flashlight, an ''S'' will turn on silent mode, ''G'' for General mode, meaning the basic settings page.
The complete lock screen gestures are as follows:
check mark: unlock
"V": Vibration
"G": "General mode, basic settings
"S": Silent mode
"B": Browser
"C": Camera
"t": flashlight
"W": WLAN on/off
"b": Bluetooth on/off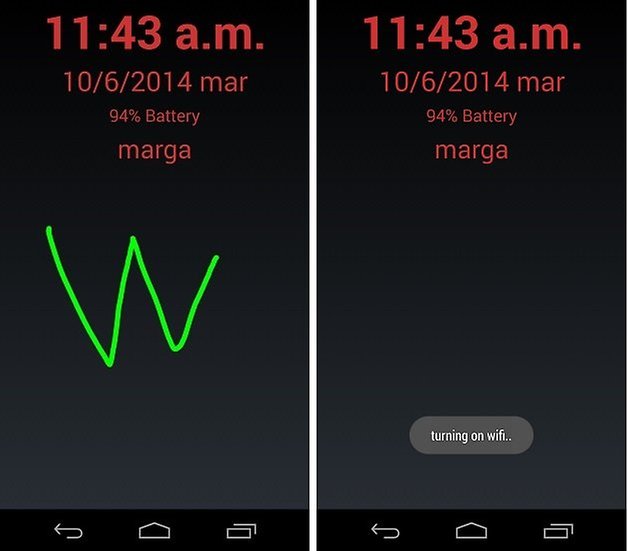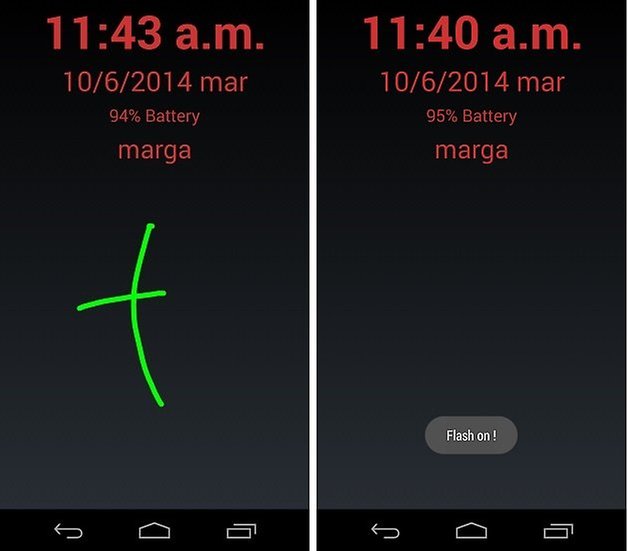 Though the gestures are already preset, the app allows you to customize the lock screen wallpaper as well as add text and choose the text color.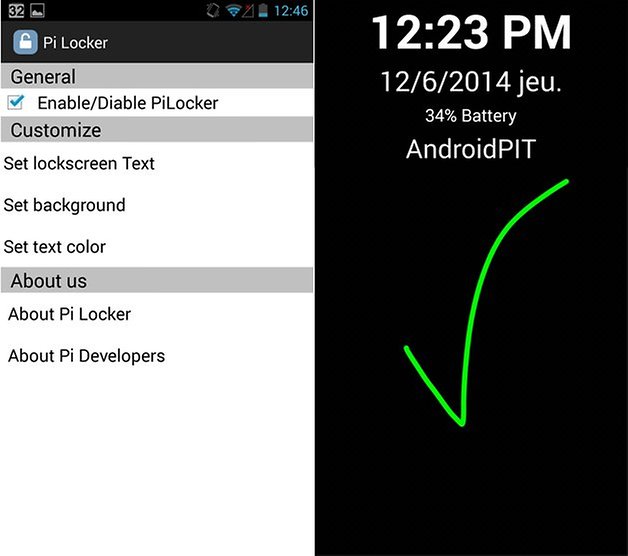 Pi Locker is a project from Mohamedrashad from the XDA developers forum, and though it is a super interesting concept and was quite cool to test out, the developer still has a ways to go. For one, some of these gestures didn't work probably, and when testing this on the Huawei Ascend P7, my chosen lock screen background didn't show up. When pressing the power button, the home screen would show for a few seconds, quickly followed by the lock screen. I also gave it a whirl on the Nexus 7 (2013), which worked only 50% of the time, which led me to conclude that tablet support still hasn't been built-in. But on the Galaxy S3, it worked a lot better.