SteelSeries Bluetooth Controller for Android on Sale Now The SteelSeries Free Mobile Controller is on sale now for the Black Friday/ Cyber Monday weekend. To clarify, no the controller is not free, I wondered the same thing myself. SteelSeries Free is actually the name of the controller.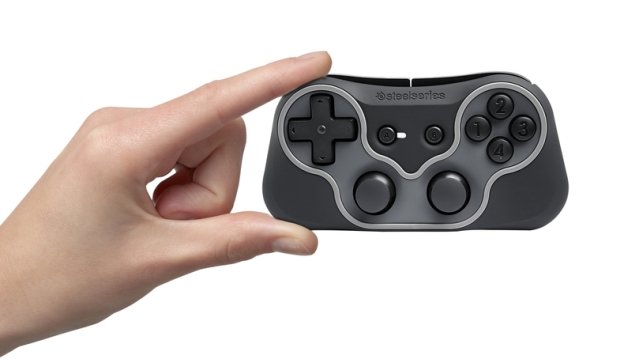 I'm on the fence when it comes to wireless Bluetooth controllers for Android tablets and phones. On one hand, touchscreen controls suck and are pretty much the worst control format to play games with period. On the other hand, the accessory market is now saturated with Bluetooth controllers and most of them only work with a handful of games.
Why would you spend fifty dollars on a controller that only works with one or two titles?
Nevertheless, I long for a new way, a better way, to interact with my games on my Android tablet and phone. Maybe I'll give the SteelSeries a try considering it's on sale for the weekend.
Normally $79.99, the SteelSeries is discounted to $55.99 for the next couple of days. Probably the saving grace of the SteelSeries controller (not that it's a lousy controller) is that it can be used cross-platform. If I deem it the title of "uber-suckage" in regards to Android gameplay, I can still use it with my PC. For those of you with tons of devices, the controller even works with the Mac and iOS platforms.
The SteelSeries Free also comes with remapping software so that you can customize the functions of each button. There are plenty of games already compatible with it too including Grand Theft Auto III, Demolition Inc THD, Shadowgun, Dead Trigger and Sonic CD. For the full list of compatible games, view this page.
The SteelSeries Free also includes a rechargeable battery that has an average life cycle of up to ten hours under continuous use. An exclusive auto power save mode will turn the controller off when it's been left idle for more than 3 minutes. A mini USB to USB charger will supposedly juice the controller completely, in less than two hours- and you can still play games while it charges.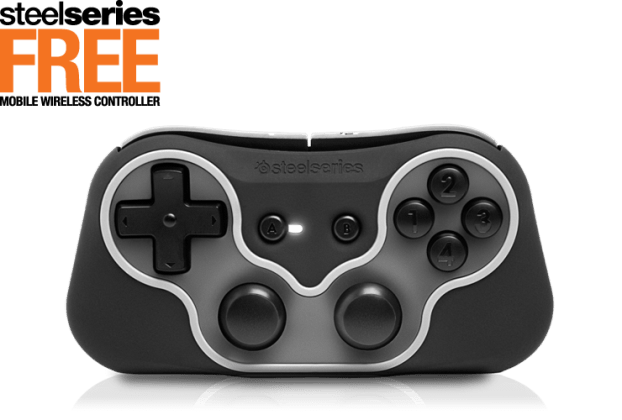 If you've been looking for a decent Android controller, the SteelSeries might be a solid bet. It's expensive when purchased at full price, but the sale brings the cost down to a reasonable amount. It's now in line with the cost of most other Android controllers, like the MOGA.
In short, the SteelSeries Free mobile controller is on sale now for $55.99 so if you want it, go get it. More information about the controller can be found at the source link below.