Steve Jobs FBI Files Released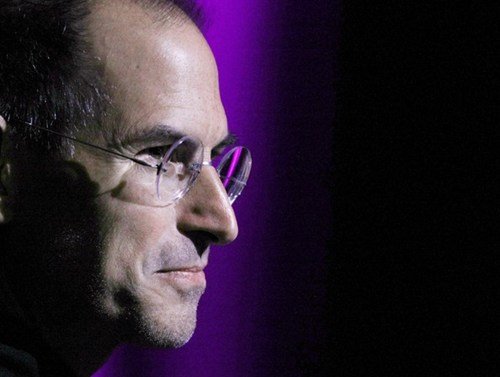 (picture from The Daily What)
I have a feeling that I'm probably gonna get lots of flack for writing about this (I really don't know why I should), but as it's information about one of the greatest mobile pioneers and innovators of our time, it deserves to be written about in a FAIR and OBJECTIVE way, something that a lot of the people reporting are NOT doing right now. The FBI released its files on Apple co-founder Steve Jobs, which has raised a lot of eyebrows in terms of just how moral of a person he was. The documents are actually quite interesting, and in a way create more questions than answers for people who looked up to the late Apple CEO. If your an open minded person, I encourage you to read them. If your an Apple fanboy who refuses to believe a bad thing about Steve Jobs or Apple and thinks that the whole thing is a government conspiracy started by Google and Samsung in which they paid president Obama to publically state that Steve Jobs was actually born on the moon and raised on the Death Star, then you probably won't be interested in what the files have to say.
Under the Freedom of Information Act, the FBI can make these documents public after a persons death, so they are by no means leaked. Everything I write in this article will be DIRECT QUOTES, just so I can't be taken out of context, as I refuse to form an personal opinion about a person that I never personally met. In the 191 page document, it's stated that he was a negligent father who would "twist the truth and distort realizty in order to achieve his goals". From there, there is quite a lot of sources who have a lot of different views on him as a person, as a father, and how he did business.
The FBI conducted interviews with Jobs and 29 other people who knew him as part of a background check. All of this was done when Steve Jobs was being considered by the former US president George Bush Senior to work for him in the presidents export council. The interviews took place in the 1990's before Steve Jobs had returned to Apple after being fired. According to the documents and the FBI, " Several individuals questioned Mr Jobs' honesty stating that Mr Jobs will twist the truth and distort reality in order to achieve his goals. They also commented that, "in the past, Mr Jobs was not supportive of their daughter; however, recently has become supportive," .
Another source labeled him as "a deceptive individual who is not completely forthright and honest". One of the people who was and was reportedly a close friend of Jobs said that he " was basically an honest and trustworthy person, he is a very complex individual and his moral character is suspect". He went on to say that Steve "alienated a large number of people at Apple as a result of his ambition". (Wow..lots of contradicting statements here).
One thing that nobody questioned however, were his skills as a business man. Two other witnesses said that he was a "strong willed, stubborn, hard working and driven, which is why they believe he is so successful". Interestingly enough, another went on to say that he "believed the appointee has what it takes to assume a high level political position within the government, which in his opinion, honesty and integrity are not prerequisites to assume such a position".
Steve's personal life was heavily influenced when he travelled to India in the 1970's and developed a deep facinationwith Zen Buddhism. In his recent biography, Water Isaacson said that Jobs had a "reality distortion field" that allowed him to convince others that whatever he said was the truth". He went on to write that "Zen awareness was not accompanied by an excess of calm, peace of mind or interpersonal mellowness".
Memos also conteain documents about a 1 million dollar bomb threat that was made against Apple in 1985. It stated:
"An unidentified male caller made a series of telephone calls to [redacted] of Apple computer Inc […] and advised that 'devices' had been placed in homes of captioned individuals [redacted] and one million dollars must be paid," the FBI wrote. The caller said he had left instructions about how to defuse the bomns under a table "next to a candy machine" in the Hilton Hotel in San Francisco. No bombs or notes were found".
The documents also go into Steve's use of illegal drugs (marijuana and LSD in the 1970's), and his strained relationship with a former high school girlfriend that later had one of his children.
A lot of this information contained in the documents might come as a surprise to people who looked at Steve Jobs in an unrealistic way. For me personally, while there is some interesting information in them, they don't contain anything that really make me go "WOW". If it comes as a surprise to anyone that Steve used some questionable tactics to get where he got in life, or that he smoked an occasional joint and had sex before marriage, then those people might just need a reality check.
While I will never see eye to eye on a lot of what Steve Jobs did, I think it's pretty dirty that the almost every media agency writing about this story is heading it with "FBI's Unflattering....." or, "Steve Jobs Drug Abuse...." and "Unmoral and dishonest" blah blah blah. E-Commerceis a tricky buisness, and NOBODY gets as succesful as Apple without playing a little dirty. I'm not insinuating that Steve was an angel. I simply don't think it should be that much of a surprise if he wasn't.