Here's why Stock Android is completely overrated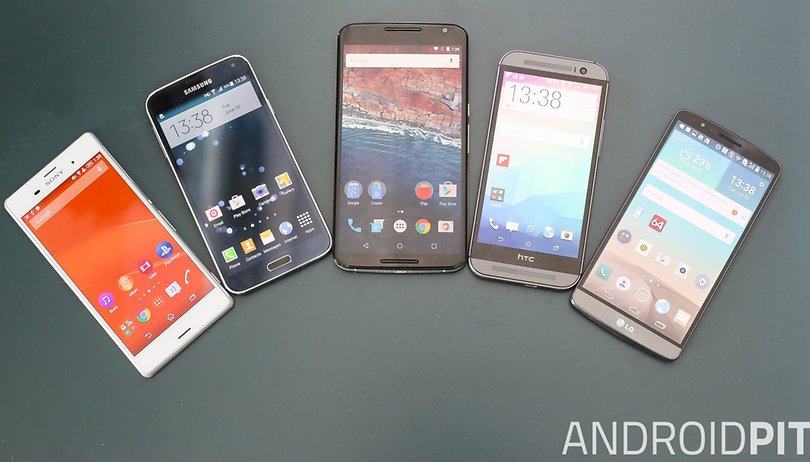 Stock Android is overrated. It is. Devices running stock Android receive the fastest updates, and have the cleanest version of Google's mobile platform, but this is not the be-all-and-end-all of great software. While you may have to wait longer for other manufacturers to roll out updates, you can often find more impressive features in their own brand of the Android UI. Let's look at a few.
KnockOn
We'll start with one of my favorites. Not only did LG deliver a new way to interact with phones via its rear-button design on the LG G2, but it also introduced KnockOn, Knock Knock, or as some call it, double tap to wake.
While this is available on the Nexus 9 tablet, why this hasn't been baked into stock Android on smartphones yet I do not know.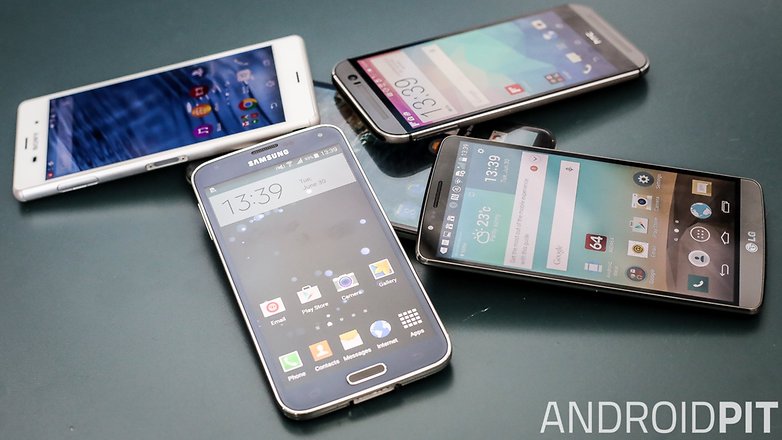 Instead of pressing a hardware button to wake your device, you double-tap on the screen: that's it. All it does is remove the time taken to find the power button and grip your phone - instead you can lazily prod at the handset to reveal the time or your current notifications.
Double tap to wake sounds like nothing at all until you start using it and realize how much more convenient and comfortable it is to unlock your phone in this way.
LG wasn't the first to employ this idea, Nokia beat it to the punch some time before, but it takes smarts to identify these subtle features which could benefit the system and employ them.
Download Booster
Another simple innovation which makes perfect sense is Samsung's Download Booster. Download booster combines LTE with Wi-Fi to download large files faster.
True, it has the potential to eat up your mobile data, but it's a lovely little option for those who can afford to make use of it: big-budget Android games in particular can take a while to download.
This is a strong idea and a time-saver which Samsung has capitalized on to improve user-experience, stepping beyond what Google itself offers.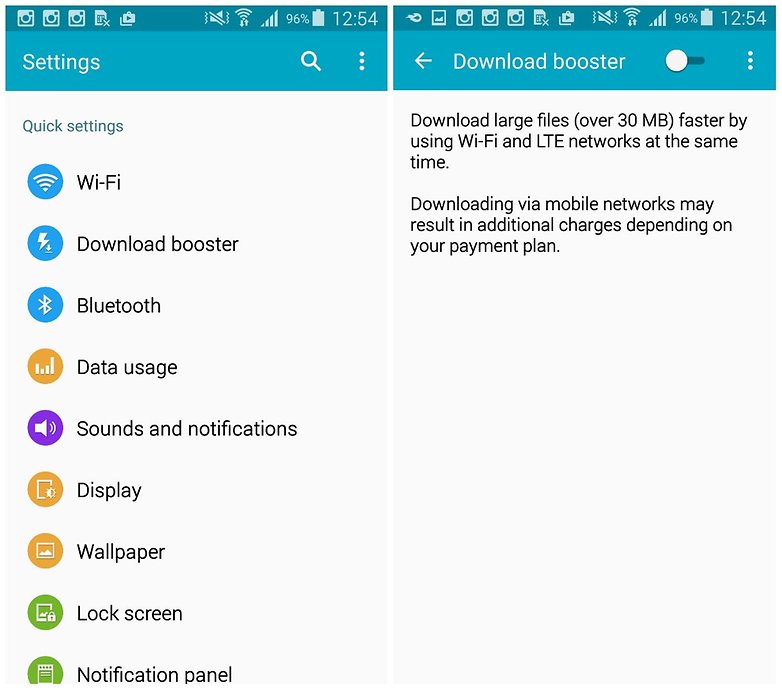 Glove mode
Though it's not apparent on Android UIs like Xperia, TouchWiz (under the guise of "increase touch sensitivity"), and Sense 6.0, Google still has not delivered a glove mode to the stock Android experience.
What is it? Glove mode allows you to interact with your device while wearing gloves. When would you use it? When it's cold outside and you want to both wear gloves and use your phone simultaneously.
Developers outside of Google have latched onto a thoroughly intuitive feature which is basically housed only in touch-screen sensitivity. This is great for people who live in cold regions, like us here at AndroidPIT. Would it be so hard to include this in stock Android?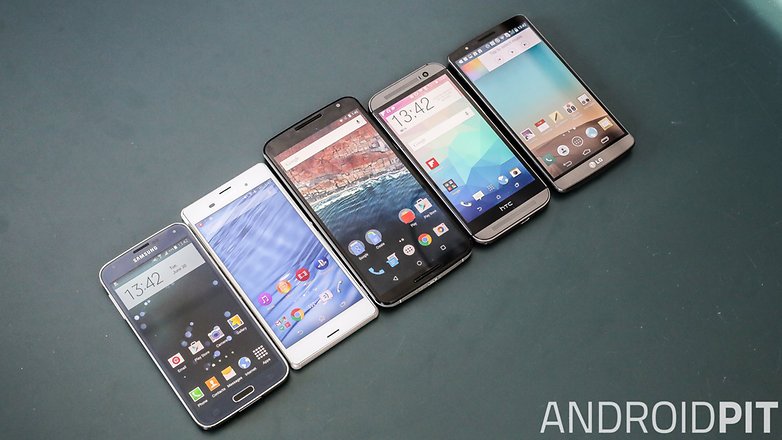 Record screen
While it's possible to do this on stock Android KitKat 4.4 with Android Debug Bridge (ADB) tools installed, it's nowhere near as intuitive as it is on the newer Sony devices.
Hold down the power button and select record screen with the likes of the Xperia Z3 or Xperia Z3 compact and an options menu will pop up where you can record from your screen.
Why is it useful? Well to help others for one. If someone asks how to attach a picture in WhatsApp, you can record the process on your phone and then send that recording to them, even via WhatsApp if you wish.
Its value lies mainly in delivering instructions and tutorials, but it's a fun and easy way to do it. You can even record with the front-facing camera simultaneously and insert it, like in the screenshot below.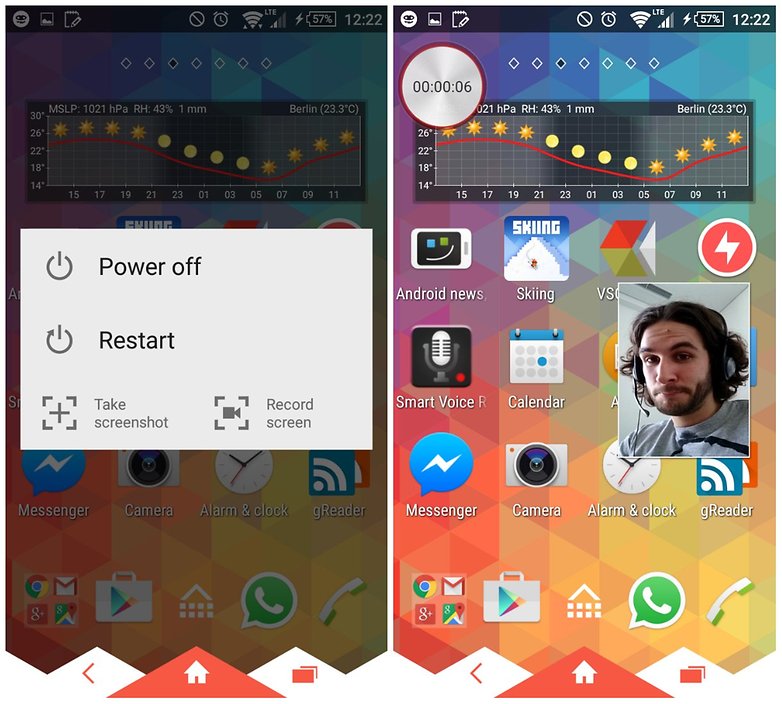 Conclusion
And there are tons more out there. OnePlus's off-screen gestures, Samsung Smart alert, LG Quick Memo, Samsung's Air Command.
Though, of course, there is a price to be paid for this software. Stock Android gets updates first. Also, you often have to put up with some poor quality apps or features.
There are myriad apps in the app store offering the same features as those above, and could be installed on a stock Android device; this is beside the point. Stock Android forces apps and features upon you too, just like the others. They're just better, for the most part, so we care less.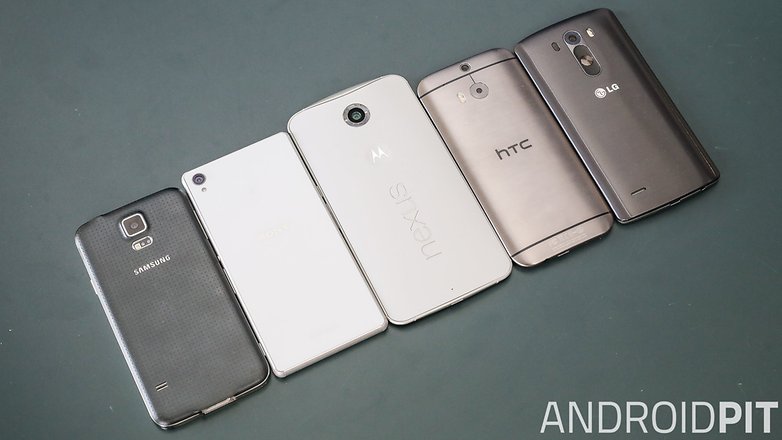 I'm not trying to fool anyone that "forked" Android versions offer truly exclusive features which are unattainable elsewhere, nor that these manufacturers were the pioneers of these functions.
I'm just arguing that as complete products, other Android versions include features that stock doesn't, which could provide for a better out-of-the-box experience.
Stock Android is the foundation, an incredible baseline to achieve fantastic results. Though it has often been squandered with unhelpful apps (I'm looking at you, ChatOn), manufacturers do use this foundation to add something genuinely practical, and, as with the cases above, more impressive than what Google can.
What's your favorite Android UI? Let us know in the comments below.