Stream Nine of SEGA and Warner Bros.' Best Games on NVIDIA SHIELD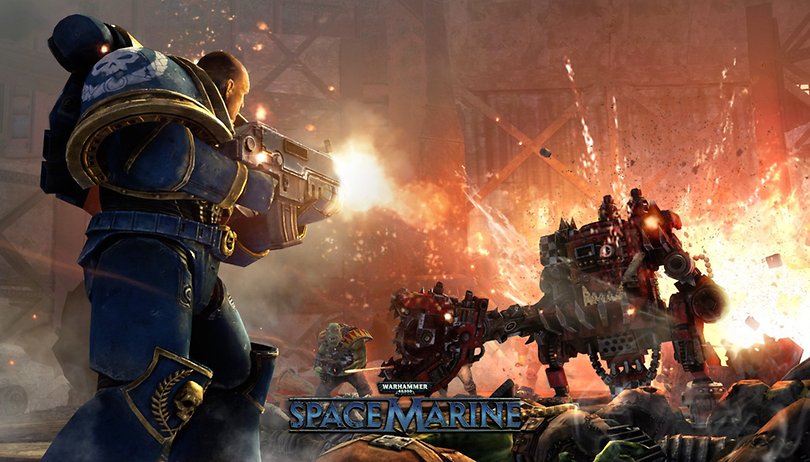 If you're keen to play PC games in a hassle-free experience, look no further than NVIDIA's GeForce NOW. Available exclusively for the SHIELD family of devices, GeForce NOW is a new cloud-based game streaming service that enables you to enjoy fantastic games instantly on NVIDIA SHIELD. There's no need to invest in a top-end rig to get the best graphics, and all the business of discs, downloading, installations and patches is a thing of the past. NVIDIA's gaming supercomputers do all the work for you, rendering up your favorite games at maximum quality and then streaming them to you at up to 1080p and 60fps.
For just US$7.99/month—with the first three months free—you can immediately access a library of over 60 games, with something to suit every taste. You can also buy some of the latest and greatest PC games—including The Witcher 3: Wild Hunt—to play instantly. The GeForce NOW library is being expanded all the time, and the latest addition is a huge collection of great games from SEGA and Warner Bros.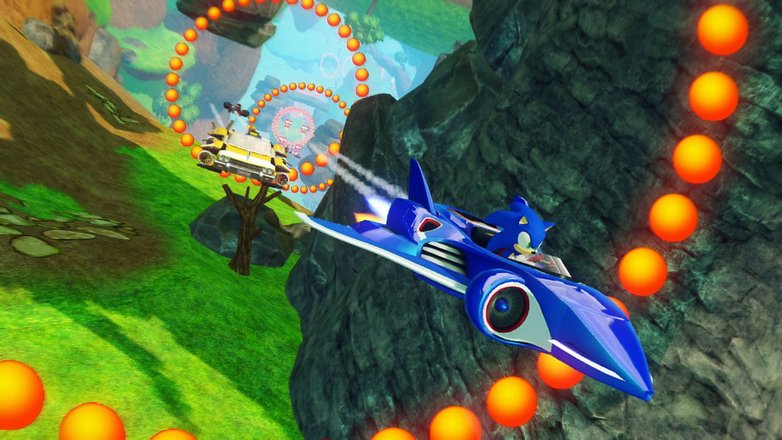 (Included with GeForce NOW Membership)
The only thing faster than Sonic the Hedgehog is Sonic the Hedgehog in a car, and that's exactly what you get in Sonic & SEGA All-Stars Racing Transformed, a high-speed, high-skill race track showdown starring a cast of big names from Sonic and SEGA's history. Over 20 challengers including Ai Ai from Super Monkey Ball, Amigo from Samba de Amigo and the villainous Dr. Eggman get behind the wheels of their own unique vehicles for a racing championship staged across 27 challenging tracks based on the Sonic and SEGA universe. As well as pick-up weapons and power-ups, each character has their own special character move to help gain a track advantage and can transform to race across land, sea and air.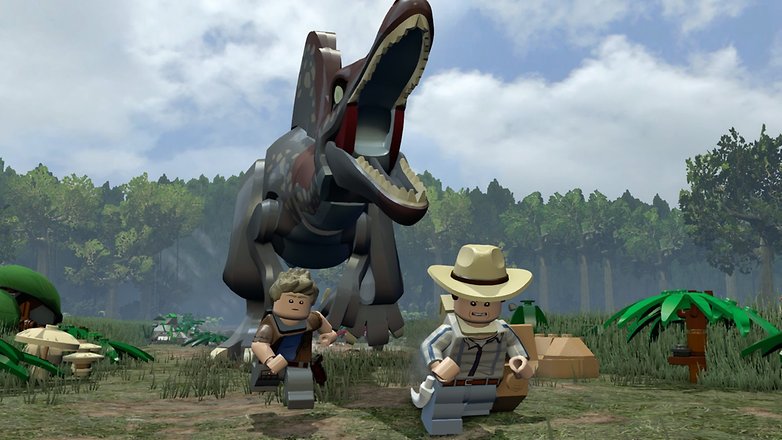 LEGO Jurassic World
(Price TBA on GeForce NOW—Also Comes With PC Code to Download the Game)
The Jurassic Park film franchise, consisting of four movies, has been given a LEGO makeover, and, as you might expect, it's a "block" buster. Like LEGO Batman, Star Wars and Indiana Jones before it, this 20-level puzzle platformer enables two players to cooperatively reenact classic scenes from all four of the movies. During their adventure, players will encounter more than 20 dinosaurs including the mighty T-Rex and can also unlock over 100 playable characters including those from the most recent movie Jurassic World, voiced by the actors from the film.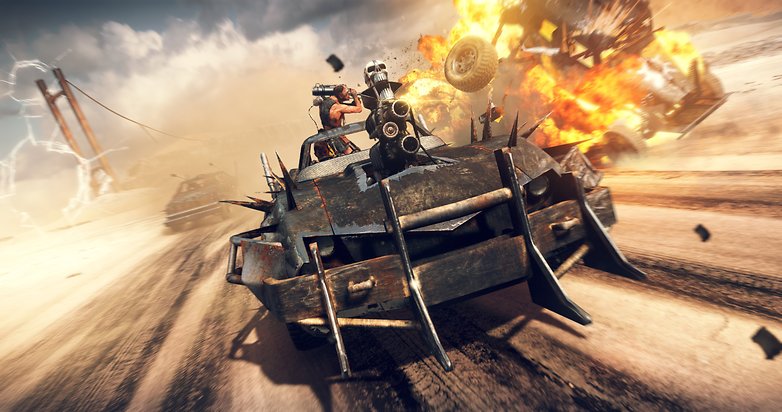 Mad Max
(Price TBA on GeForce NOW—Also Comes With PC Code to Download the Game)
With the release of the Mad Max: Fury Road movie, interest in the classic film franchise dating back to 1979 has been well and truly reignited and now we have a game that's truly worthy of standing alongside its big-screen counterparts. The Mad Max game, which is not based on the movies but takes place in the same fictional universe, centers on the titular character Max Rockatansky. After being robbed and left for dead in the wasteland by a gang of ruthless raiders, he decides to create the ultimate armored vehicle – the Magnum opus – and seek revenge. Thus, the scene is set for a post-apocalyptic blend of exploration, scavenging, vehicular upgrading and punishing battles.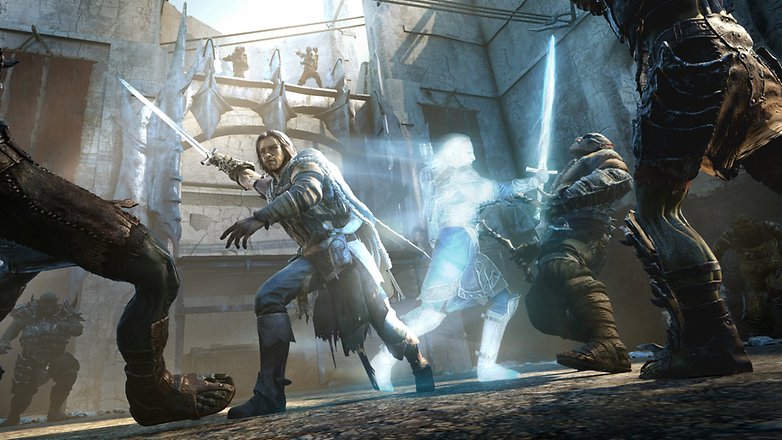 Middle-earth: Shadow of Mordor
(Price TBA on GeForce NOW—Also Comes With PC Code to Download the Game)
Despite there being a whole bunch of books and movies chronicling the history of J.R.R. Tolkien's fantasy realm of Middle-earth, it's a place we never tire of visiting, and now we can again thanks to Middle-earth: Shadow of Mordor. In the game's bleak opening scenes we see a ranger named Talion, and his family, brutally killed by Sauron. However, Talion returns in spirit form to exact his revenge. Talion can travel the realms of Middle-earth using a combination of parkour-like athletic abilities and by riding various fantastical creatures, but the real highlight is the tightly designed combat system that combines melee fighting with Talion's spirit abilities.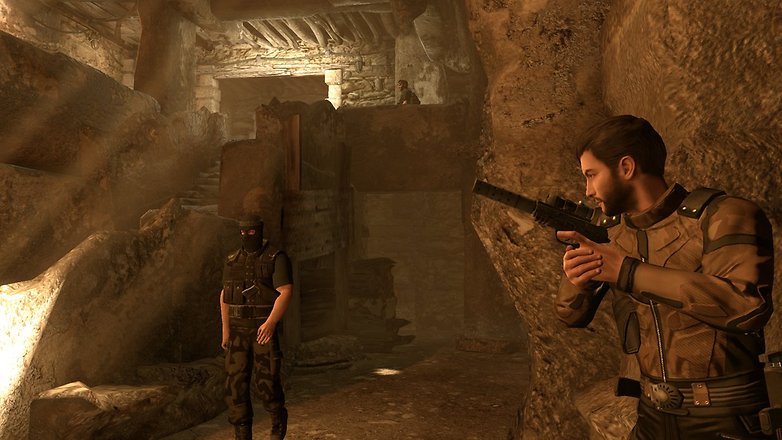 Alpha Protocol
(Included with GeForce NOW Membership)
It's up to you to prevent an international catastrophe in Alpha Protocol, an espionage role-playing game in which you take on the role of Michael Thorton, a talented agent cast out by his own government, and the only person with the information needed to prevent the impending disaster. With a focus on realism that limits you to only two weapons at any one time, the game forces you to rely on other skills such as stealth and technical ability. Every action taken and decision made also transforms Thorton's character.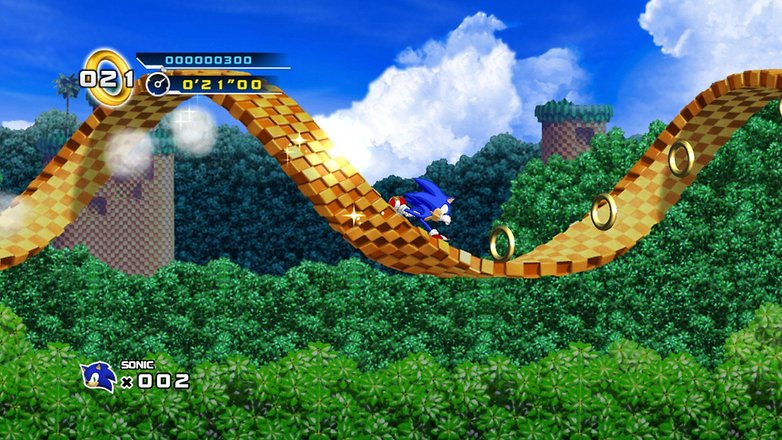 Sonic the Hedgehog 4 - Episode 1
(Included with GeForce NOW Membership)
Picking up where Sonic and Knuckles left off, Sonic the Hedgehog 4 is a sequel worth waiting for, featuring fully revamped visuals married to classic Sonic the Hedgehog action, it sees the nefarious Dr. Eggman back once more, revisiting and improving the best of his evil creations in an attempt to finally rid himself of Sonic in an all-new 2D adventure. Luckily Sonic's more than up to the challenge and is ready to go with the Sonic Spin Dash and a versatile Homing Attack that'll help him deal with everything Eggman throws his way.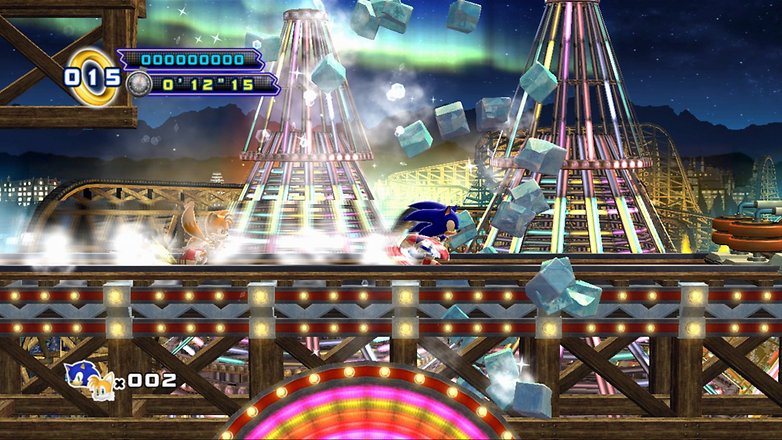 Sonic the Hedgehog 4 - Episode 2
(Included with GeForce NOW Membership)
The Sonic 4 saga continues! In Episode 2, Dr. Eggman has a dangerous ally in the form of Metal Sonic, and so Sonic has to call on an old friend to even up the sides and save the day. And so we see the return of Miles "Tails" Prower in another exciting platforming adventure set across four new zones populated with fearsome new enemies. Deadly new combination moves make it easier for Sonic to take down the dastardly duo, and if you need a little help along the way you can recruit a friend to take control of Sonic or Tails—either online or locally—to double up your resources in the battle against Dr. Eggman.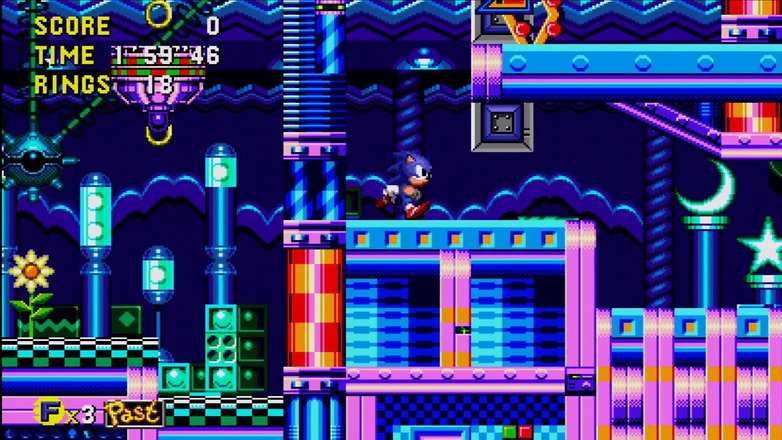 Sonic CD
(Included with GeForce NOW Membership)
Originally released in 1993, Sonic CD is a thoroughly enhanced recreation of one of the best installments in the Sonic the Hedgehog series. Now in 16:9 widescreen, it pits Sonic against his arch enemy Dr. Eggman, who has imprisoned Little Planet within a twisted metallic shell. Eggman is after a set of Time Stones that will enable him to control time itself. Naturally it's up to Sonic to save the day, by traveling through time to destroy Eggman's infernal machines and retrieve the missing Time Stones, in a high-speed adventure that marks the first appearances of Amy the Hedgehog and the evil Metal Sonic.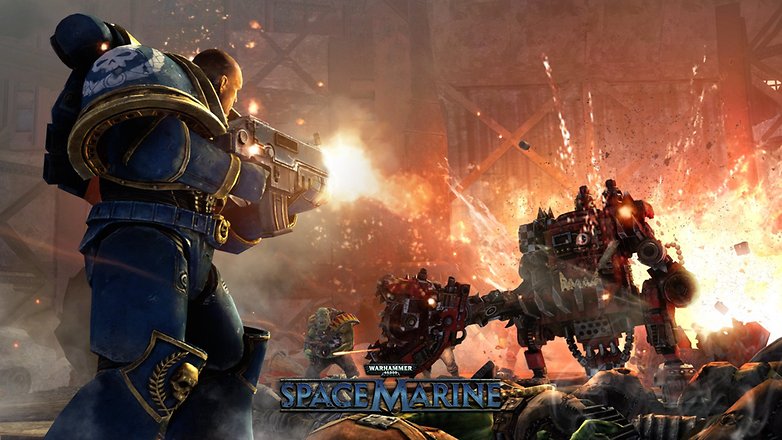 Warhammer 40,000: Space Marine
(Included with GeForce NOW Membership)
Warhammer 40,000 is the stuff of gaming legend, but if its war gaming stylings are a little too hardcore for you then Warhammer 40,000: Space Marine is the perfect way to dip a toe into its world. It's a third-person shooter that casts you in the role of Captain Titus of the Ultramarines, and you go into battle against a million-strong Orc horde that has invaded an Imperial Forge World. Featuring a vast arsenal of weapons, armor, upgrades and abilities, it's a non-stop blockbuster of bone-crushing violence in which it's down to you and your squad to hold off the Orcs until reinforcements arrive. There's a full single-player campaign to enjoy, as well as 8 vs. 8 online matches for brutal multiplayer combat.