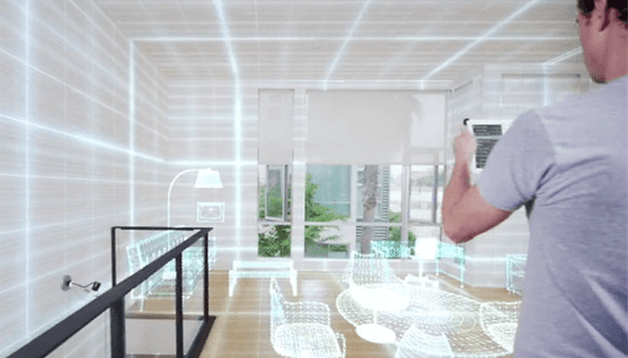 Gadget of the Week: Structure Sensor – Capture 3D on your smartphone
One of the latest additions to Kickstarter is the Structure Sensor, the world's first 3D sensor for mobile devices. The little strap-on sensor adds an extra camera to your smartphone, allowing your phone to capture stereo images. But there's way more to this gadget than simply 3D, as if that wasn't already cool enough.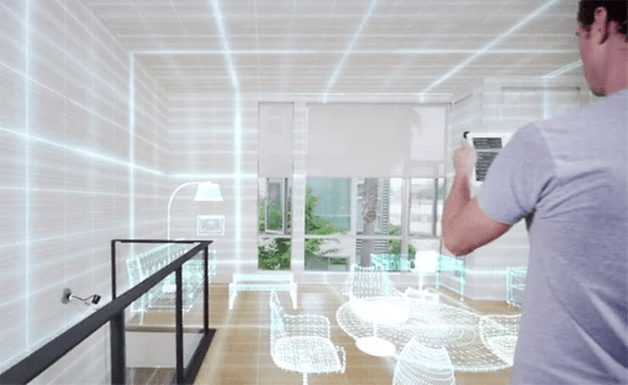 The company behind the Structure Sensor, Occipital, used the funding website kickstarter.com to try to raise $100,000. As seems to happen with these brilliant ideas, it made a lot more. It's currently 12 days in and sitting at over $800,000. Another huge Kickstarter success, and for good reason. A 3D scanner, in addition to being pretty cool, opens up unexplored paths to developers: interior architecture, furniture, games, and classifieds. It'll be interesting to see the funding total in another 30 days.

What is it?
The anodized aluminum sensor simply fixes onto a tablet (for now, tests are being done on iPads) and with two LEDs capture everything that is in its field of vision, from 40 cm up to 3.5 meters away. This will let you scan objects in three-dimensions, map rooms, play augmented reality games and even get into apps with 3D-sensing capabilities. Once they're developed, that is.
Without going into the technical details too much, you could move around an object, keeping the 3D sensor fixed on it, and have the 3-dimensional representation of the object appear on your smartphone or tablet. That technology already exists, of course, but this is the first time it will be made available to the common man, and on a mobile device at that.
Why is it so cool?
In truly magnanimous form, Occipital decided to make Structure Sensor an open source project. While their initial experiments and demo models have been for iPads and iPhones, the company is very encouraging of Android developers who want to get their hands dirty in making it cross-platform. Developers will be able to use it to build mobile apps that are modeled off a 3-dimensional interaction with the world, for example to create ''an augmented reality haunted house app where infrared ghosts scare the beejezus out of people as they walk around in pitch darkness,'' as Occipital suggest.

The technology also contains two infrared LEDs, which gives the sensor an additional feature: it allows you to capture reality in infrared too. In two words: night vision. In three words: 3D night vision. In my opinion, this feature alone will be enough to make many users want to acquire this gadget of the week, myself included. The earliest Structure Sensors will be shipped in November to Kickstarter backers and are around the $350 mark if you want to become a backer yourself.
Would you like to get 3D capture capability on your smartphone?