Subway Surfers Now Available on Android: Free, Fun, Totally Addictive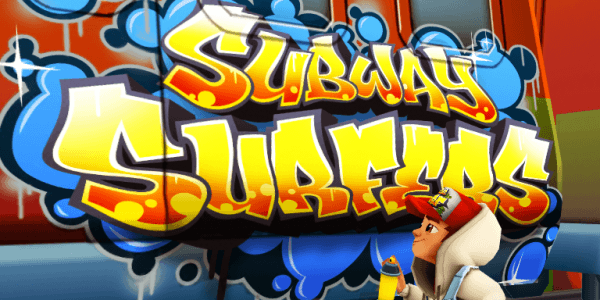 One of the most popular games on iOS has just arrived on Android. Called Subway Surfers, its a colorful racing game between a rowdy teenager and an overzealous cop. But this isn't just any old racing game we're talking about: Subway Surfers has been downloaded on iOS more than 25 million times, making it one of the most addictive racing games ever to hit mobile.
The game seems simple enough at first. The main character's named Jake, a grafitti artist on the run from the law. Jake must navigate a complicated subway system in order to escape the police. The game forces you to make split second decisions as you weave through a subway track system filled with zooming trains. Thankfully, Jake gets to use some pretty special racing gear to avoid getting caught, including skateboards, hoverboards and even a jetpack.
As the game gets more and more difficult, a plethora of trains and other obstacles are placed in your character's path. This is an easy game to learn, but a difficult one to master, which is probably why the developers have made so much money in in-app purchases.
But no matter; you don't need to spend a cent to enjoy playing this game. Head on over to Google Play to pick it up for free.