SwiftKey 4.3 Public Beta now available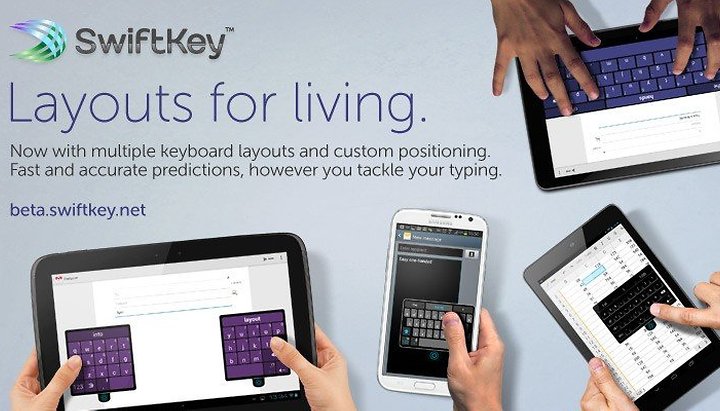 Over at AndroidPIT, we're fans of anything that helps you type faster or easier on a mobile device. We've, in the past, sung the praise over SwiftKey in the past and will most likely to continue to do so as the developers keep on impressing us with new features. Well, I guess we won't be stopping anytime soon as the public beta for SwiftKey 4.3 gets rolled out and boy, does it include some pretty nice new features.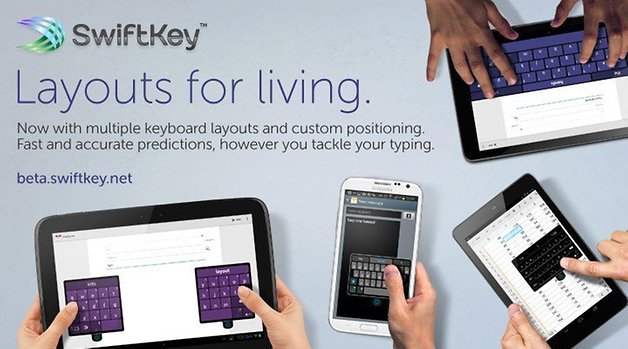 One of the biggest changes coming at you in the 4.3 beta of Swiftkey is the integration of the tablet and phone versions of the device. As such, you now have access to all the sets of keyboards from across the tablet and phone versions all tied into one happy APK. Asides from the rolling of features together into one giant mish-mash, they've also included some options such as being able to enable arrow keys and other little things. All-in-all, you get access to three different keyboard modes to use at your heart's content: Compact, Full, and Thumb.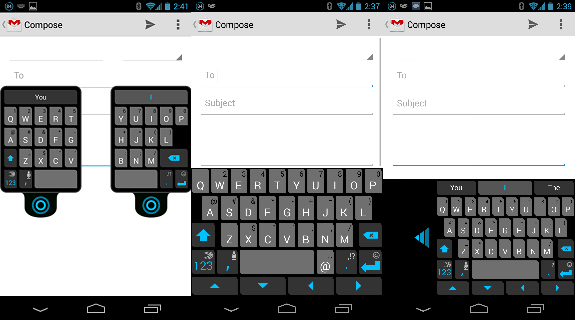 Compact
With compact mode, it reduces the width of the keyboard and makes it easier for typing with one hand or gesture typing. This is handy for when you're using a phone with a larger display or a phablet. This also frees up more space on the screen for whatever you're using, so that you can see more of what's important and still have a keyboard open. You can change it from right to left hand side of your device simply by just doing a long press and dragging it.
Full
This is the traditional full keyboard that Swiftkey is known for and it comes jam packed with a ton of stuff as long as you've got the screen real estate. This is more for mimicking the experience of typing on a normal keyboard and is made to be used with two hands.
Thumb
For those who like typing on devices in a landscape setting or for those who just have a pretty wide device, the keyboard can be split into two different areas. This will allow you to use your thumbs on each side of the device to the typing for you. You can even undock the keyboards and drag them wherever you want on the screen for a little bit range.
Grab the latest version of the Swiftkey Beta over here.