 Will The Tablet PC Overtake Laptops In 2013?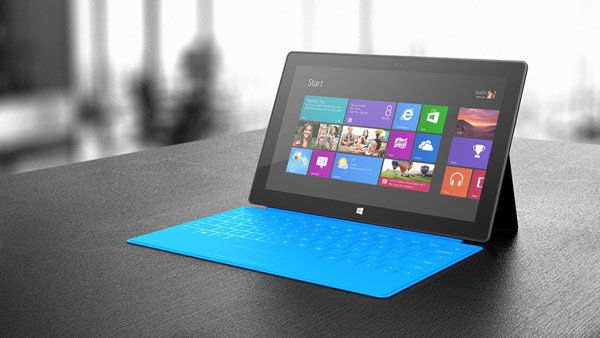 Apple, Microsoft, and Google all have one very big focus in 2012: They all want a bigger piece of the increasingly popular tablet PC market. We all know that choice is an important factor when it comes to consumer spending, and with all the upcoming choices coming from multiple tablet manufacturers in 2012, could laptops soon start to become a thing of the past?
Tablet PC Vs Laptop: The gap is closing
As of this moment, tablet PC's don't offer enough to completely replace laptops. I mean sure, there's pretty much "an app for everything", but if you want to play Call of Duty Black Ops, you still need a powerful laptop. That being said, tablets are getting EXTREMELY close to laptops these days in terms of what they're capable of, and even if you can't get a full dose of Call of Duty on your tablet just yet, games like Modern Warfare or Dead Trigger will offer an FPS experience that would blow your mind.
There are multiple productivity apps for tablet PC's that offer similar services to apps that we use everyday (such as Microsoft word, Office, Photoshop, ect), and as each year goes by, these apps continue to get better and better, with many having their own dedicated tablet versions. There are even ways of connecting with printers and scanners, and if your tablet has a keyboard dock, it can take the place of a tablet in a very big way. So what do tablets need in order to replace laptops all together?
In terms of hardware, tablets are quickly catching laptops
In terms of hardware, times have changed. It's now nothing special to see a tablet PC rocking a quad core processor and 2GB of RAM. But in order for me to completely throw my laptop out the window, I would personally need more. This is where Microsoft and their upcoming Windows 8 tablets enter the picture.
Some of the upcoming Win8 tablets from companies like Samsung, Sony, and Microsoft are shipping with 4GB of RAM, Intel I5 processors, and almost a terabyte of space. They also ship with THE original Microsoft Office, and include ports for plugging up your hardware, just as you would on your laptop. This isn't a tablet in the sense of launching apps. Oh no..this is a full on laptop. If it's possible for me to somehow install data from DVD's and CD's, I could honestly see me picking one of these up sometime in 2013. Maybe you think I'm putting too much confidence in Windows 8? Well, to each his own. All I can say is this: I've seen Win 8 tablets, I've used them, and the ones I have tried have blown me away.
Still room for Android?
Does that mean I would ditch my Android tablet PC? By no means. I need and love the apps, as well as the Android ecosystem, which is something I can't constantly say about Microsoft and Windows 8. Android literally booms with potential, and is constantly improving year on year in so many ways. That being said, I could very much imagine having an Android tablet and a Windows 8 tablet at some point in the very near future, and with mobile hardware improving at the rate it is now, I can imagine that I'm not the only person who can envision completely getting rid of their laptop in the next 2 to 3 years. PC sales are very much down, while tablet sales are exploding. Coincidence? I doubt it.
What do you guys think? Will tablet PC's slowly start replacing laptops in 2013?
Let me know what you think in the comments below!
Picture credits: huffingtonpost.com