Tactus Magic Disappearing Keyboard Gets a New Hands-On Demo!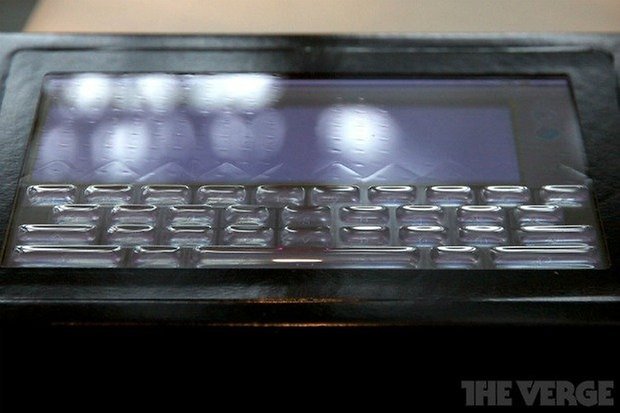 If you're anything like me, you love your sleek slab of a smartphone but a tiny part of you misses having a physical keyboard on your Android. Even if you have the vibration turned on, typing on a screen never feels as comfortable as pressing down on keys. Maybe that's why I rarely write long e-mails on my smartphone, always preferring to wait until I get home to type something out on my laptop.
But if a new company called Tactus goes big, you may feel just as comfortable typing on your smartphone as you do on your laptop. Why? Because while while the Tactus touchscreen resembles a normal touchscreen at first, it can quickly raise up buttons so that the user can feel like he's typing on, say, a real keyboard.
The Tactus screen works by quickly injecting fluid into specified pockets through micro channels beneath the top polymer screen layer. After raising up, the buttons then instantly isappear when you close the screen. The company also plans on using the technology to improve gameplay. It's a truly awesome idea.
This is the kind of technology which could replace physical keyboards in all devices – which is certainly bad news for a company like Blackberry. But for those who wish their own devices had physical keyboards, this is a great substitute.
Engadget recently released a new hands-on video for CES 2013 showing off the incredible technology. Check it out below and let us know what you think!