Tag Heuer Asks: Can A Luxury Smartphone Cost Too Much?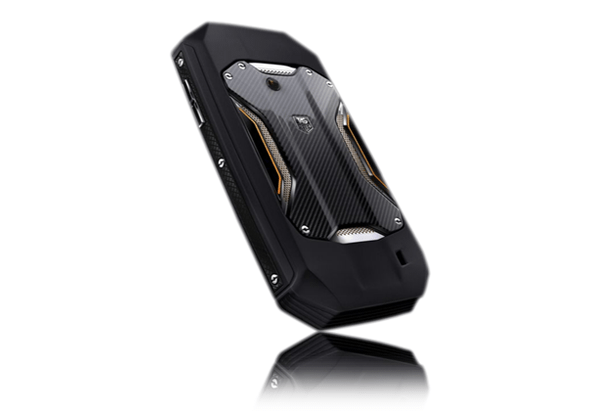 Is a wad of cash burning a hole in your pocket? Does your overflowing bank account keep you up at night? Are you in the market for an Android smartphone that screams "I have too much money and don't know what to spend it on!"? Then TAG Heuer has the Android handset for you! The luxury watch manufacturer is trying their hand at the Android game with the TAG Heuer Racer, a Formula 1 inspired smartphone.

Like the Aston Marin Smartphone before it, the TAG Heuer is betting the bank on a mixture of Android tech and automotive engineering. The Race features F1-inspired touches like poly-carbon / titanium accents and a torsion resistant rubber coating...because...um....that's exactly what every phone needs.
Anyway, the TAG Heuer Racer Series Smartphone, I'm sorry Breakthrough Swiss Communications Instrument will feature a 3D user interface, high-speed processor and the newest Android software. Beyond the log lines, the Swiss watch company hasn't released any details about the hardware the Racer is packing. But with a phone like the racer, who really cares about what the phone can do? The Racer series will hit the market in July 2012 at high-end jewelers and boutique clothing stores and will set back potential buyers a hefty $3,600.
And now... straight from the mind of Jerry Bruckheimer... the more epic then epic Racer announcement video.