 Tech Crunch Writer Tells Internet She Hates Her Job, People Go Nuts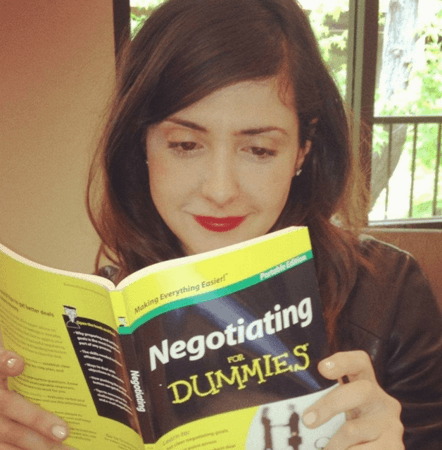 In between the predictable mix of Apple fanboy rants, news about start-ups no one is going to care about in 3 months and the occasional visionary post about the future of the tech world, today I found quite a hilarious post at Tech Crunch by the writer Alexia Tsotsis. The beginning reads like something someone would have scribbled on a piece of paper during a bad day at work:
Fuckers I am so sick of reporting on incremental tech news for fucking two years now, so sick I'm pretty much considering reverting full-time to fashion coverage (Don't believe me? Well, how amazing and beautiful is my "Clothing I Like and Want To Buy" Pinterest board? A.k.a. my greatest accomplishment in my life thus far …).
Alexia Tsosis then goes on to deliver her "news" story about New York Times partnering with Flipboard even though she clearly hates the assignment so much she has to drink herself into oblivion just to proceed with it:
So in between the downing of tonight's two bottles of wine, I had the good fortune to ask new media visionary McCue the questions y'all are dying to ask, and here they are — Because he was cool enough to answer me …
What follows is your standard tech article, minus any creativity (perhaps because Tsosis was drunk?) as the author asks the CEO of Flipboard such stirring questions as "What are the exact terms of the paywall deal with [New York Times]?" Oops, I just yawned to death.
If you dig a little deeper, though, you see where Tsosis is coming from. Most days in the tech world are slow news days, with barely enough announcements to entertain anyone, much less millions of people reading on dozens of different news outlets. Because of that, a lot of what we hear is spin ("Why the NEXT announcement by MICROSOFT is going to make your HEART EXPLODE WITH DESIRE!"). All of it feeds on capitalism and the endless need for the next new shiny thing.
But it's even harder to write ANYTHING exciting about "old media" like the New York Times, who, it seems, are *just now* waking up to the fact that there are smartphones out there that they can capitalize on. So when the New York Times partners with Flipboard, it's like, "Wow! Welcome to 2011!" It's also the same old pay structure as the New York Times website, so if you don't have a subscription, this is not even news.
After writing her post, Tsosis got tons of flack from commenters, one of whom said, "tabloid headline, poor style, arguable points – please go back to fashion," to which Tsosis replied "please go fuck yourself."
You would never hear a writer in the New York Times say something like that. But whether or not that's a good thing is obviously up to readers like you. Candid blog posts are what put the old media in the waste bin in the first place and I appreciate them, even if they occasionally veer perilously close to lazy journalism. In a world where every minor update is touted as the next greatest thing, I actually find Tsosis' cander endearing, and I'd like to see more honest tech journalists out there. That said, her actual article is boring beyond belief, so perhaps she should have just posted a rant instead. The Internet LOVES rants.
(Picture: Tech Crunch writer Alexia Tsosis with her favored reading material)