Tech Startups: Where They Thrive, Who They Are and How to Start One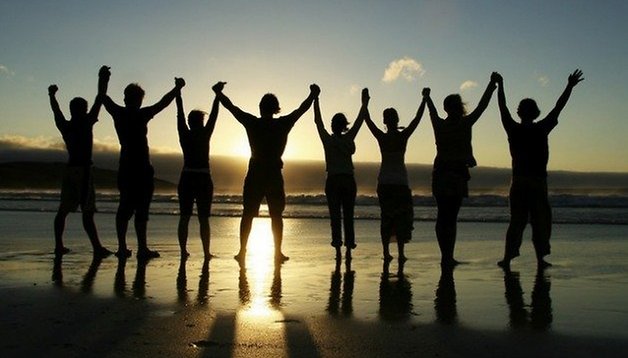 In keeping with our Fourth of July celebrations, we thought we'd write a short piece about tech startups, and in particular tech startups that connect people and create communities. So as you sit around with your family today, take a moment to think about some of the ways these innovative companies have helped bring you together, even when you're not together.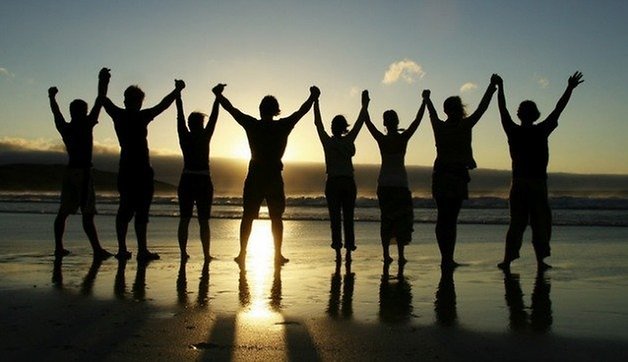 Part of the American Dream is to make it big, or at the very least, to make your mark. The best way to do that these days is with your very own startup. And nothing works quite so well it seems as the tech startup, due to its massive reach and huge potential for rapid growth.
When It Works, It Really Works!
Tech startups are the way of the future. If you don't believe me just look at three of the more successful tech startups of the last decade, all of which have created huge communities: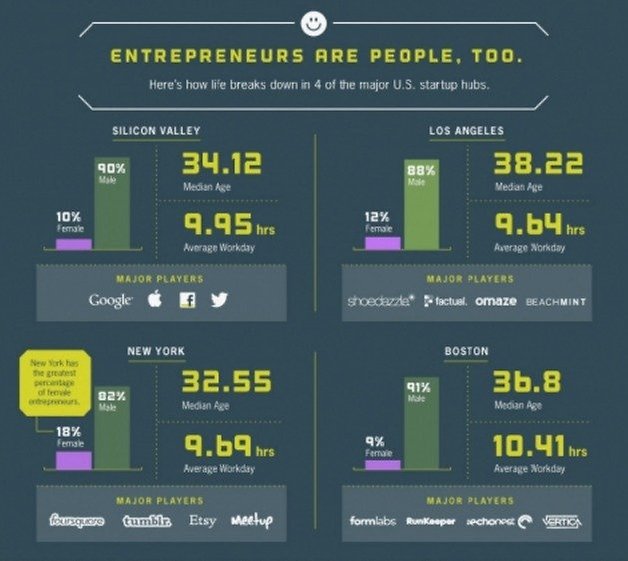 Facebook, started in a college dorm room and now boasting over a billion subscribers, made it's CEO the youngest billionaire on earth at 23 years of age, rakes in cash hand-over-fist, and has turned it's name into a verb in common usage.
LinkedIn, the ''professional's Facebook'' as some call it, connects professionals with other professionals. Simple idea really, but an idea so beautiful it has seen 80% growth in the last year alone (compared to Facebook's 36%) and is America's fastest growing tech company.
Rovio, the geniuses behind slingshotting Angry Birds at a variety of structures and egg-thieving pigs, almost instantaneously defined smartphone entertainment. No-one could have predicted the way in which Angry Birds became an international phenomenon, but a combination of deceptive simplicity, addictiveness and humor has made Angry Birds the number one paid app of all time.
Tech Startup Hubs
There are many tech startup hubs around the world: from Berlin, where Microsoft has recently revealed plans for a tech startup center to support IT startups with infrastructure, seed funding, advice and more, to London and Bangalore, Dublin and Tel Aviv, Nairobi and Stockholm. But nowhere compares to the startup incubator that is the USA.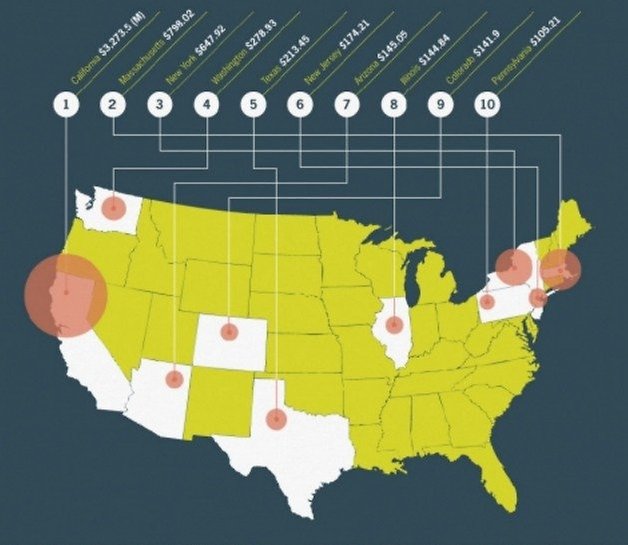 Silicon Valley and the whole San Francisco Bay Area are home to a huge number of global technological headquarters and have witnessed some of the most ground-breaking technological innovations ever. So why is being around intelligent, motivated people so important? And can you do it away from these hotbeds?
First off, you need an idea. And that requires having an idea of what's already out there, and what's missing. This is where communities help. Like-minded types, interested in changing the world or creating something new, naturally bounce off one another and lead to great things happening. Sure, you can do it elsewhere, but it's certainly easier if you're already in the right environment.
How To Start One
Now, I am nowhere near making my first billion dollars, so if you're looking for a step-by-step guide to become the next Steve Jobs, you'll have to look elsewhere. However, there does seem to be the occasional regularity between tech startups that go places: ideas to better connect people, places, things or information; ideas that fill gaps in a context in which the creators are intimately involved in; cutting-edge technology and new applications for it; and not being afraid to take a chance and see where your idea will take you.
Now this last one is the trickiest. We all have good ideas (on occasion), but are we all willing to quit our jobs, convince our friends and family to put up some cash to help us get off the ground and throw caution to the wind? No, not really. So how do you know when you've got a winner? Here's a couple of exciting tech startups catching attention right now that may help inspire you.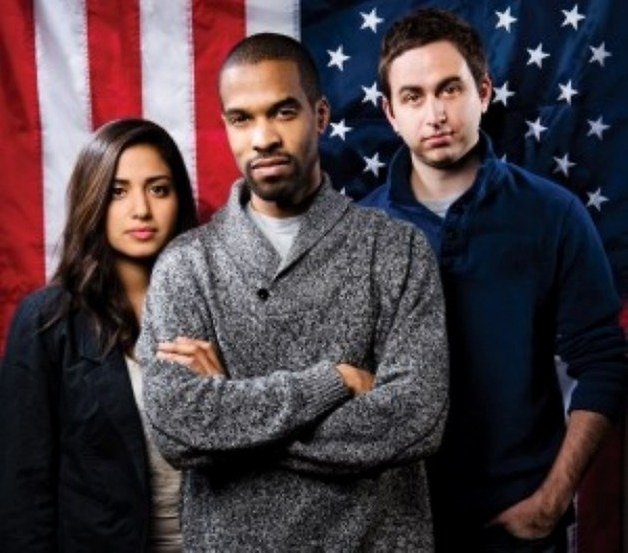 Barely six months old and already making major ripples in the fashion and manufacturing worlds, Maker's Row grew out of something entirely different. Maker's Row provides a database of state-side manufacturers that are peer-reviewed and profiled to match them up to potential designers looking to manufacture their wares domestically.
One of the co-founders had originally planned to launch an accessories label. Wary of the international production issues he had faced in his previous job, he was looking to produce his label locally. But in the search for local production partners he recognized that there was a gap in the information chain and a poorly defined network. Together with a business partner, they realized that they weren't the only ones facing such problems and recognized an opportunity to fill a gap – hooking up local designers with local manufacturers.
"It was such an outdated process to find an American manufacturer," they said at the time. So, along with a tech guru, the trio started Maker's Row to share their knowledge acquired in the field with others who might also be looking for local connections. An outdated process got itself reinvented. Add to this great idea an atmosphere amenable to local manufacturing and the rest is, as they say, history.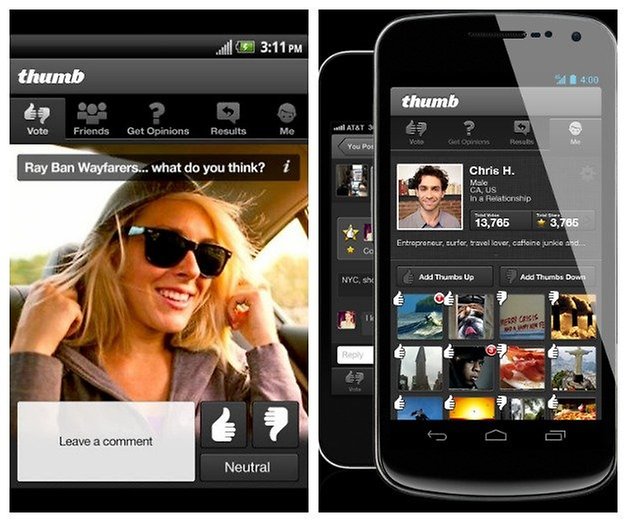 Instant opinions. Real people. The tag-line says it all. An elegantly simple idea, Thumb lets you get immediate responses from people on just about anything you want feedback on. Not sure if those jeans suit you? Ask Thumb and get responses from dozens of people almost immediately. Not relying on a friend network, Thumb asks everyone on the service for you, so you get real-world feedback on anything you want it on.
Thumb took a simple idea, essentially based on Facebook's 'Like,' and refined it by putting it under the spotlight. Thumb not only allows you to vote on anything, it lets you connect with like-minded people. Started in NYC, the app was originally designed for shopping, but as these things always seems to go, it took on a life of its own and users wanted to use Thumb for everything: music, movies, food, hairstyles and so on.
Thumb now reports that its monthly user-engagement is second-only to Facebook, is ''twice as addictive as Pinterest,'' and appears on ''tech startups to watch'' lists all over the place. With over 1.5 billion votes cast, Thumb has recently returned to its shopping-feedback roots. Just last week the company announced a merger with research firm YPulse, and is about to launch a brand-oriented service for companies to get feedback on new ideas, styles and products. Now that definitely deserves a thumbs up.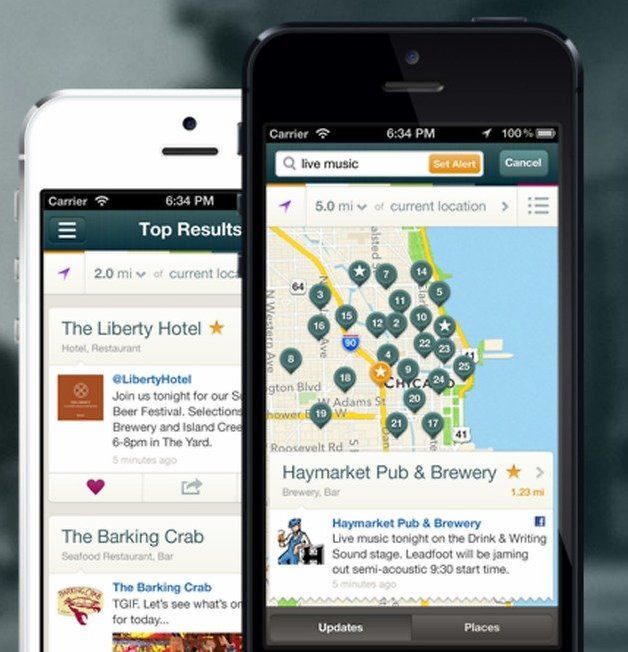 Ok, so Spindle is two and a half years old, and as of now, no longer exists, with the company being acquired by Twitter recently. But their story is pretty interesting. Spindle was basically a Google Now for stuff to do, rather than just useful information. Using location-based information, social networks and the exact time you used it, Spindle let you know what was going on right now in the immediate vicinity, meaning you'd never be out of the loop again.
The tech startup's acquisition by Twitter last month is hardly bad news. Spindle scoured Twitter and Facebook for real-time information, so now, being on the inside of Twitter means we can most likely look forward to Spindle-esque features appearing in Twitter before long. This means the user-group Spindle created is only set to increase in size and scope.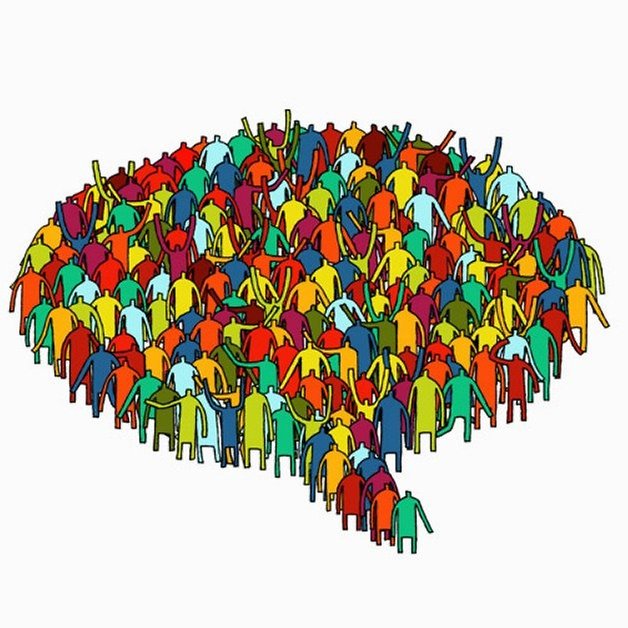 Building Communities
Now, it's no accident that the three startups I've discussed here are community-builders that also happen to be amenable to business interests. This last ability, to be able tune into ways to make money without selling their soul, is the reason for which a lot of tech startups get into the game for. But creating meaningful connections between people, and offering them something they need, or can't live without once they have it, is at the heart of keeping these networks flourishing.
Creating communities is a huge opportunity for tech startups. Doing it with a simple idea executed elegantly is even better. Despite the massive growth in online networking, it seems we just can't get enough of being a part of them. We want to connect with our friends, families, complete strangers and the world at large. One thing you absolutely have to be able to do if you want to succeed in this game is roll with the punches and adapt to new demands and scenarios. And that, after all, is exactly how communities are built.
What are you doing with your family or community today? How do you keep in touch when you're not together? Do you have a great idea for a tech startup or have you already started one? Join our forum community and let us know!