Five tech startups to watch out for in 2019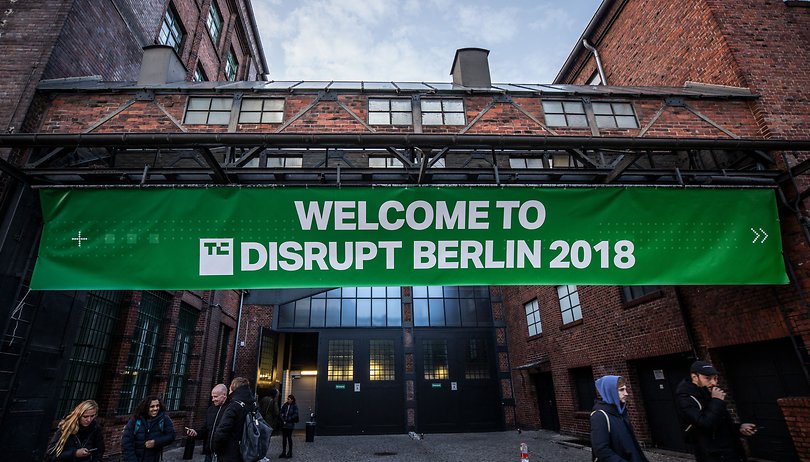 TechCrunch Disrupt 2018 took place in Berlin at the end of last week. Our AndroidPIT editors were on the ground checking out the latest tech startups and products. More than 2,000 attended the event, including exhibitors, journalists and tech enthusiasts. Here's a roundup of the best apps and services you can expect to see next year.
Zana - the AI doctor in your smartphone
Zana is an intelligent assistant that responds to your health question with trusted medical advice. Imagine if Google Assistant was a trained medical professional, and that's the basic principle behind the service. Zana is designed to offer free access to health information fitted to an individual health profile. It allows users to get advice and enable care at home.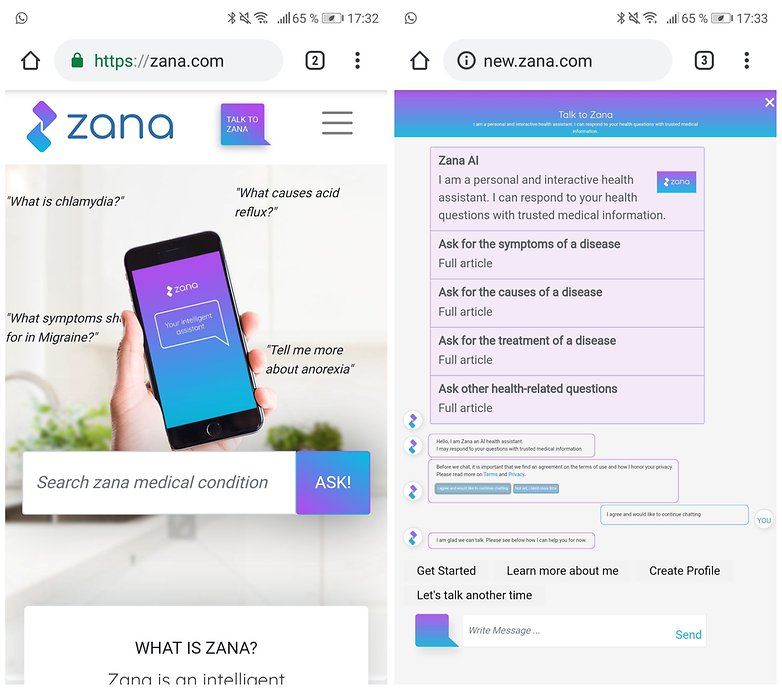 It also works in Facebook Messenger and in your smart home through integration with Amazon Alexa. You can converse with Zana via voice or text. There is no native app support, yet. I spoke to co-founder, Dr. Armand Brahaj, on the show floor at Disrupt in Berlin about Zana. It is not meant to replace your doctor, rather gather information about symptoms and your medical condition to give your doctor a better picture of your condition when you do go to your appointment.
SmartGuide - the AR tour guide for your city break
Czech startup, SmartGuide, is designed to turn your phone into a private tour guide. The concept of having a personalized travel guide app is nothing new, but what is cool about SmartGuide is the way it is using augmented reality to bring cities to life. The AR guides bring audio and gamification to your city break. I imagine this tech will prove to be popular in the next few years.
I spoke to Filip Kinský, CTO of SmartGuide, at Disrupt about the future of the company. SmartGuide has already landed deals with the tourist board in Prague and the company has big plans for other cities around the world. Users can also create guides and publish them on the platform for free. We are still waiting for the full Android rollout of the AR features, but this is one startup to keep an eye on for sure.
Zuper - your personal bank manager app
Zuper is a free financial assistant app that is designed to help you save money and manage your financial health. The beauty behind this assistant is that it collates all of your accounts in one place, so you don't have to manually manage money in several places. The software can identify where you spend money, and allow you to set spending limits in certain areas, such as leisure and hobbies or mobility. It's like a fitness app but for your finances.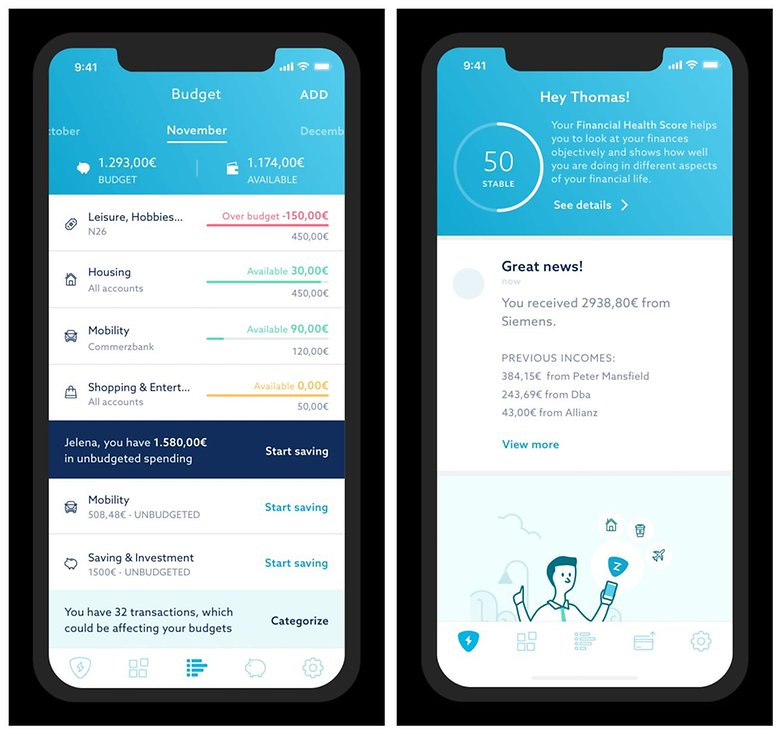 Of course, many users will be wary about putting all of their banking information, potentially from several different bank accounts, into an app. We do, after all, live in the era of the big tech data breach. However, Zuper assures users that it takes security very seriously. There is two-factor authentication, fingerprint unlocking and 2048-bit SSL encoding data encryption. If you struggle to keep a tight grip on your spending, this could be the modern financial coach for you need.
Retorio - the human AI that can read your personality
I will admit I was a little bit skeptical when I first heard about Retorio, and I still kind of am. However, this is the kind of application of artificial intelligence that we should be probably be getting used to, because it is going to be a big part of our future. Retorio is an AI that understands communication skills and personality types. It works by using a machine learning algorithm that analyses people's communication behavior from videos. It will then critique your "performance" against the criteria you have chosen.
It can be used by individuals to help practice for that big presentation or even let you work on your charm for dates through brutally honest feedback. Perhaps the most interesting application of this technology though, is in recruitment. Retorio can be used as a plugin on job application forms to allow companies to get instant feedback on applicants' communication behavior and key personality traits. Maybe next time you go for a job interview, it won't just be the interviewer you have to impress, but the AI as well.
CoolMen - the wearable for your conkers
One of the more unusual products I came across at Disrupt is coming out of the Polish city of Wrocław. CoolMen, a CoolTec product, is a wearable smart device that promises a breakthrough in male infertility. The numbers are stark. Temperature has an effect on infertility in 60% of men, and an increase in testical temperature of just 1-degree Celcius can cause a decrease of 40% of the sperm count.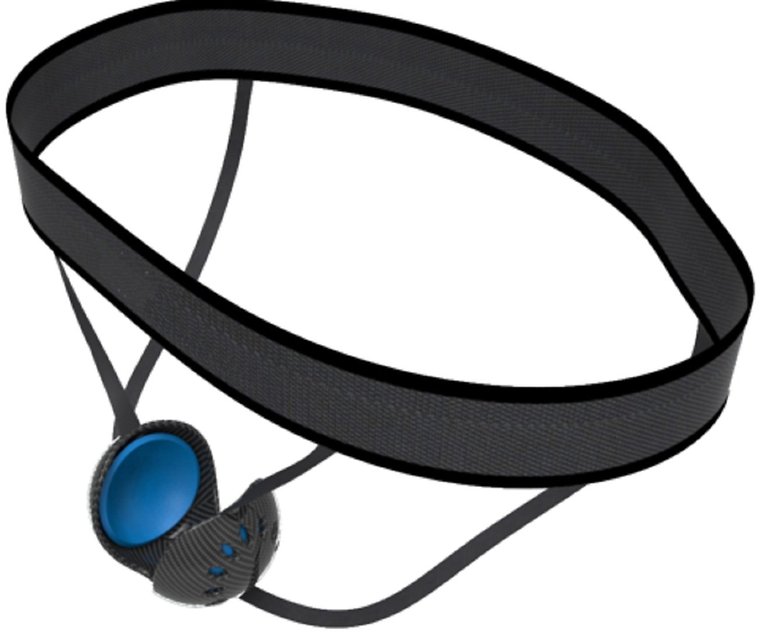 The solution? A smart pair of coolers for your knackers. Sure, it looks ridiculous at first, and the startup's biggest challenge is probably convincing want-to-be fathers to wear one in the first place, but CoolMen is working with proper andrologists on this, as well as the Medical University of Warsaw and Military Institute of Medicine. It may just be the kind of outside of the box solution you've been looking for.
What do you think of these up and coming tech startups? Let us know in the comments below.