Automobile manufacturers are undertaking a tech revolution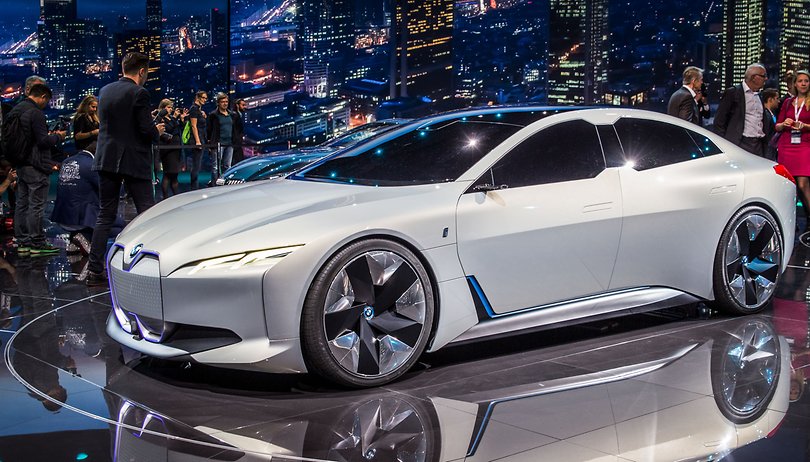 In just a few years, the first autonomous cars are expected to appear on streets around the world. Faced with this revolution, many high-tech firms have invaded the automotive market, like Apple, Google and Amazon, all of which realize that cars will become a new frontier for content and advertising. However, car manufacturers haven't had their last word yet and are beginning to evolve.
Automotive revolution
The advent of connected cars, and later autonomous cars, leaves the door open to many use case possibilities. Content will indeed become one of the major subjects of the automotive industry in the coming years and the battle is only just beginning. Time not spent driving is precious for many companies, and users will have more chances in their downtime for things like videos, music, reading, online purchases and more. Many high-tech companies have understood this and entered the automotive market. Tech shows are becoming car shows and vice versa. There's proof of this with CES 2018 in Las Vegas.
One of the first examples of the arrival of tech giants in the world of cars is the development of Apple Car and Android Auto, but also the spread of voice assistants like Siri, Google Assistant or Amazon Alexa among cars. Given the size of the market, other, more traditional companies are also investing in the field and offering their voice assistants. This is the case, for example, with Bosch which launched Casey, a voice assistant which is supposed to make driving safer and more comfortable. This speech recognition system includes natural structures and can even handle accents and dialects from more than 30 countries around the world.
Manufacturers are aware of the danger
Of course, the largest manufacturers in the automotive sector have already begun to transform themselves. Tesla's development has upset an industry that until a few years ago was quite reluctant to change. The traditional model, based on private ownership of vehicles, is now coming to an end and the challenges posed by new forms of mobility and autonomous cars are forcing manufacturers to accelerate their evolution.
Some manufacturers have understood this well and realized that the arrival of autonomous cars has made it possible to transform their vehicles into something like shops on wheels, where passengers and drivers could 'spend' during their transport time. No, car manufacturers aren't suddenly more philanthropic and less profit-driven in this new revolution of the automotive era.
Renault-Nissan-Mitsubishi, the world's leading automaker in the first half of 2017, announced a few weeks ago that it would invest 5 million euros in a French press group which includes Challenges and Sciences et Avenir. Carlos Ghosn, the group's leader said when the operation was announced, "The next topic for the automotive industry is content. Either we get it from someone else, or we take an interest in it ourselves... What we don't want is to make empty boxes for the benefit of others".
We don't want to go through what phone manufacturers have experienced. We're not going to develop hardware so that someone else can reap all the benefits.
In this way, it would seek to offer users common knowledge from the media through products which are based on a combination of databases and artificial intelligence. "We don't want to go through what telephone manufacturers have experienced. We're not going to develop hardware so that someone else can reap all the benefits.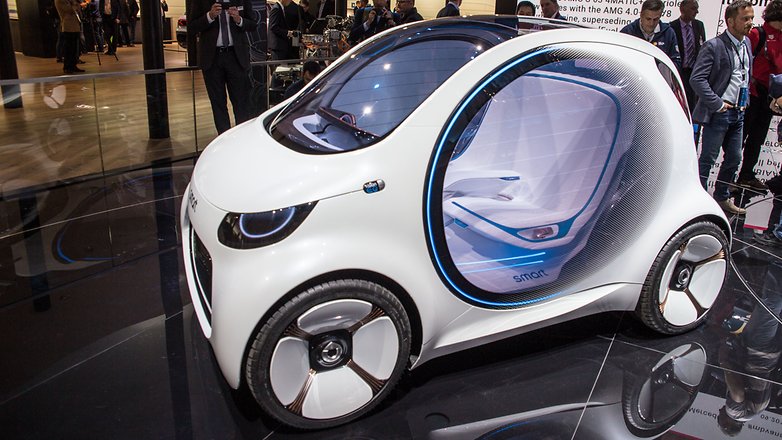 Tomorrow's car will be high-tech and full of services
In addition to selling a stand-alone car, manufacturers also want to sell services to users. The competition from high-tech companies like Google, Apple, Facebook, Amazon and Microsoft will be formidable, and leaving them free to corner the market is unthinkable. Renault-Nissan seems to be keeping things proprietary, with a closed system where only brand customers will have access to certain services (and content). According to the latest trends from the Frankfurt Auto Show last September, like the Smart Vision EQ ForTwo, offering a more open ecosystem could allow more users to discover it, as vehicles will become more and more shared.
How do you feel about the changing automotive industry? Do you believe in the autonomous car?