Nvidia Unveils "World's Fastest Processor," The Tegra 4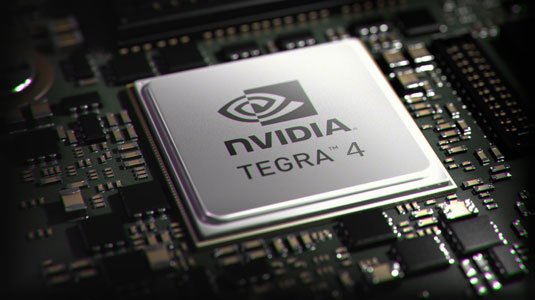 Nvidia has just announced the Tegra 4, the next generation of its Tegra processors for smartphones, tablets and laptops. Like its predecessor, the chip features a quad-core processor along with a fifth one that saves battery life. But the similarities end there. For one, the new Tegra 4 is built on an all-new architecture. It also has one other key feature we're excited about: integrated LTE support.
The chip also has more GPU power to help with challenging games. It also has 72 GPU cores and is produced using a new 28nm manufacturing processes, which should help improve power consumption. During the presentation, Nvidia played Dead Trigger 2 and, as you might expect, the new architecture delivered a console-quality experience.
Nvidia also showed off just how fast their new chip is by showing off their web page loading test, although critics have argued that by using two different browsers, you couldn't call it a fair test.
Qualcomm's Snapdragon Processor has been more successful than Nvidia's Tegra 3 over the past year because of its better battery life. Unfortunately, the Tegra 4 chip is expected to have the same battery life as the previous chip, which could negatively impact sales.
What do you think about the Tegra 4?