The 5 most ridiculous apps in the Play Store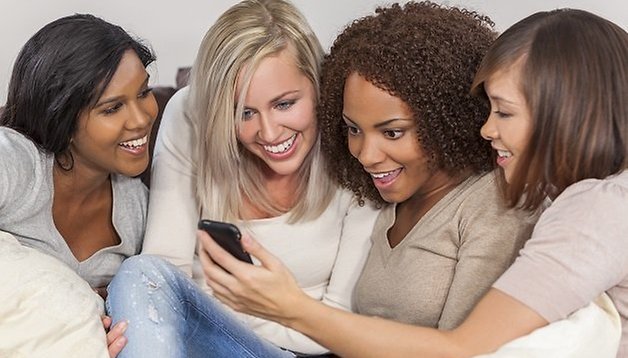 We often write about certain apps on AndroidPIT, but they usually have the common theme of being helpful, innovative, or groundbreaking. For something a little different, we've decided to delve deep into the Google Play Store abyss and search for some of the more ridiculous apps available to download. Here's the top five that we managed to find. Thankfully, they're all free, so you won't have to spend any money on these.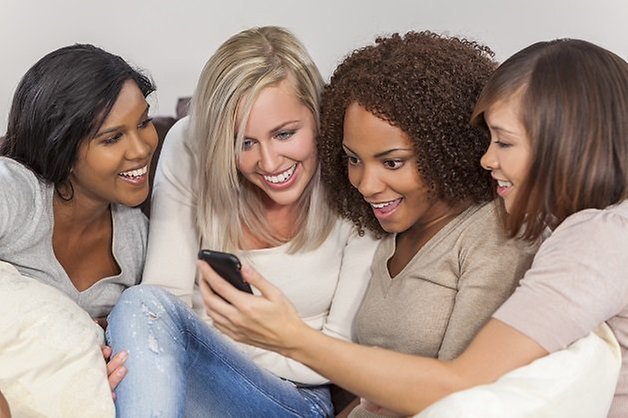 Happy Poo Flap
Yeah, first on our list is this mixture of Flappy Bird and Happy Poo. A clone of the popular game Flapp Bird, you tap on the screen to make your "poo" avatar fly and spew out little brown chunks. Other than the questionable protagonist of this game, it has an interesting design and seems to be a mix of toilet humor and Nyan Cat all rolled into one steaming mess.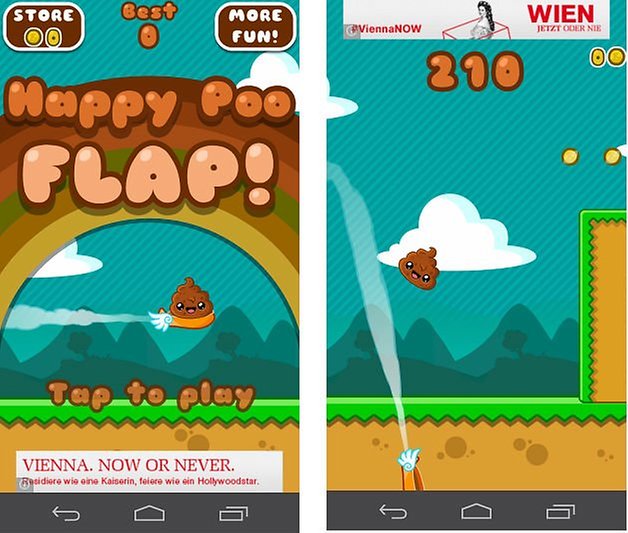 That's not it; this clone has proved to be so popular that clones of this clone are now popping up, with eight versions currently being available on the Play Store. Just how far can the cloning go?
Face Swap
On the more bizarre side of things, Face Swap does just as the name states: it swaps the photos of two people while keeping their bodies intact. This can produce some rather interesting combinations when tried out, for example, father and baby son or brother and sister.
Pimple Popper
With this app, you can help fulfill your obsessive need to pop pimples without needing to have them yourself. While the concept is relatively simple, in our trials of pimple popping, the game is anything but. With no tutorial for the "game", you're left with a screen, some pimples, and the task to get rid of them all through the majesty of trial-and-error. Thankfully, you won't be completely destroying your own face and skin when playing this game, so there's at least that consolation.
Poop Log
If you're obsessive enough to have an app to pop imaginary pimples, you might be obsessive enough to have an app that digitally logs all of your bowel movements. You can keep track of such interesting statistics as type, duration, and amount. It incorporates the ever popular Bristol Stool Scale which classifies your bowel movements based on 7 different "types" of stool , from little rabbit pellets to behemoths of epic proportions. Although this could most likely have a purpose for a medical setting, it would probably be more appropriate to see a Doctor rather than rely on the tracking of an Android app.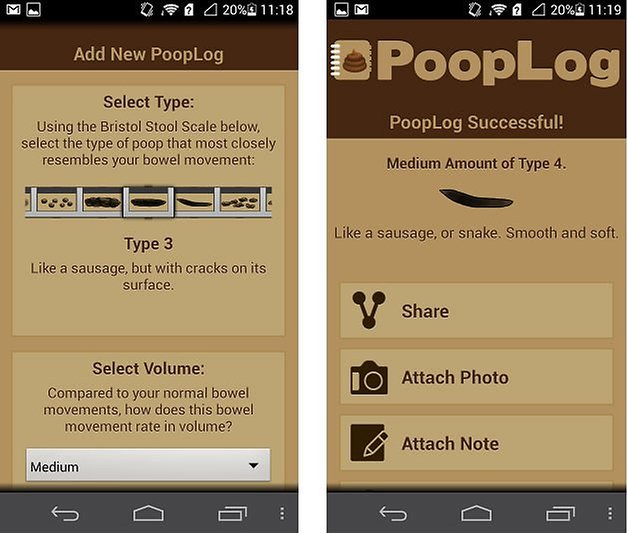 Cry Baby Battle
The target demographic for this app, according to the description in the Play Store, is for anyone who is annoyed by loud crying babies on airplanes, trains, or other modes of public transportation. When a baby or child starts their epic tantrum, you can pull out your phone and battle them in a test of supreme crying commander. The app offers a number of different types of baby cries and screams, different volumes, and can also loop a villainous laugh over and over and over again.
This is just barely scratching the surface (or bottom) of the Play Store and the weird apps that sometimes make it on there. Do you have any other ridiculous apps that you'd like to share? Let us know in the comments.