The Acer C7 Chromebook is One Sexy Beast, and Cheap Too Earlier today some images of the new Acer C7 Chromebook were leaked to the net. It really doesn't matter now though, because it's now been officially announced by Acer. The Chromebook C7 will be available in the US and the UK on November 13th.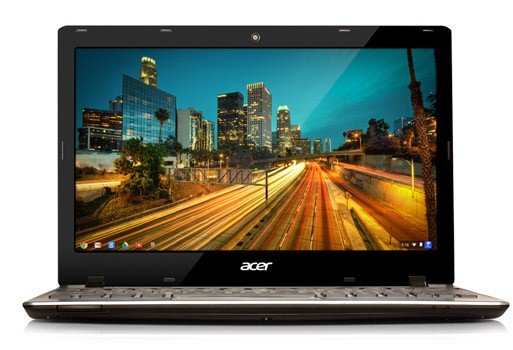 The release date isn't what sparked our interest, however, instead it's the price. The Acer C7 is going to be conveniently priced at $199. That's $50 less than Samsung's Chromebook, which also has a relatively affordable price at $249.
Samsung's Chromebook is powered by an ARM based processor, whereas the new Acer C7 is powered by an Intel Celeron 847. If I had my choice, I'd go with Acer's C7, because it's running an Intel processor, over Samsungs Chromebook.
The Acer C7 sports an 11.6" display with a maximum supported resolution of 1366x768. Furthermore, Acer and Google state the C7 gets 3.5 hours of battery life under continuous use.
Even more intriguing is the fact that the Acer C7 includes a 320GB internal HDD. Chromebooks use the Google Chrome OS, which is essentially a beefed up version of the Google Chrome web browser. Because of that fact, most Chromebooks don't ship with large hard drives; instead they store user data and information online via one of several different cloud storage services, namely Google's. The Samsung Chromebook, for example, only includes a 16GB solid state drive.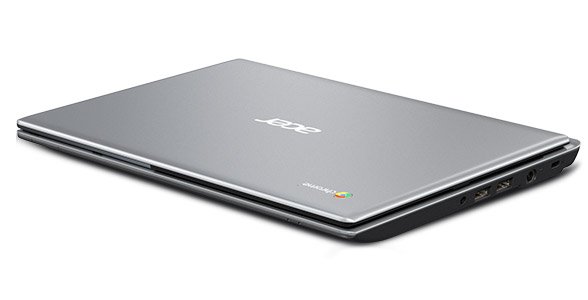 The Acer C7 also includes 2GB of installed RAM, three USB 2.0 ports, a front facing HD camera, and an HDMI port. Dual band Wi-Fi 802.11 a/b/g/n, and an Ethernet port, will allow you to connect to all those Google services you love.
Even with all of these features packed into the C7, Acer still managed to squeeze everything into less than an inch. In addition, it weighs in at just under 3 pounds (1.4kg).
Google is also offering 100GB of cloud storage, with two years of service when you purchase a C7.
If you live in the US, you can pick up the Acer C7 Chromebook through Google Play or Best Buy. If you live across the pond, in the UK, you can order the C7 through Google Play, Amazon or PC World.
If the $199 price doesn't seize your interest, then the body style certainly will. The Acer C7 is one sexy beast if only because of the slim form factor.
What do you think of the Chromebook models? Which would you prefer to own, the Samsung or the Acer C7?