 The Drowning Teases a Beautiful Apocalypse
'The end of the world is a beautiful thing.'
It sounds like a phrase you'd hear from some wishing doomsayer, or conspiracy theorist. Instead, it's just the tag line for an upcoming game called the Drowning. Judging by the trailer and screenshots alone, the end of the world really will be a beautiful thing if it looks anything like this game.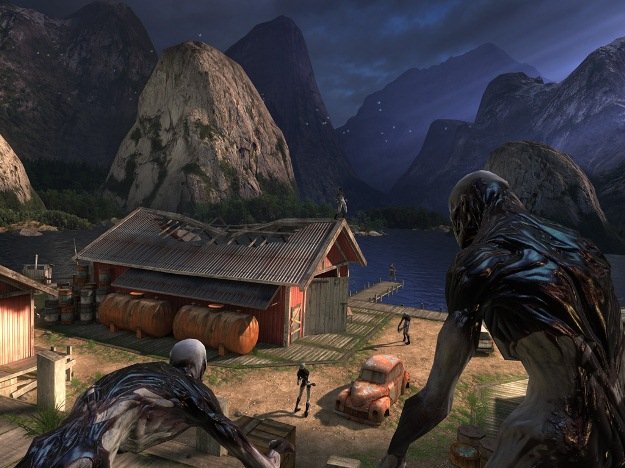 Little is currently known about the game, which is said to "redefine the first-person shooter for touchscreen devices." Personally, I'm a bit skeptical especially considering every first-person shooter before the Drowning has made claims of the same thing. I have yet to see a first-person shooter for Android that redefines the genre, let alone redefines the genre specifically for touchscreen devices.
Nevertheless, it's hard to deny the incredible appeal of the Drowning, which is clearly evident in the new trailer and gameplay screenshots. Right away, I'm reminded of ID software's RAGE. I sincerely hope that the Drowning will be like RAGE because that was a fantastic game albeit with a pretty shitty ending (don't even get me started on that).
From the looks of the screenshots, you'll be fighting shambling horrors of zombie-like husks in beautiful locales. A few weapons I've noticed in screenshots and the trailer include an AK, some form of hunting rifle, and the always pleasant Panzerschreck, or at least what looked like one.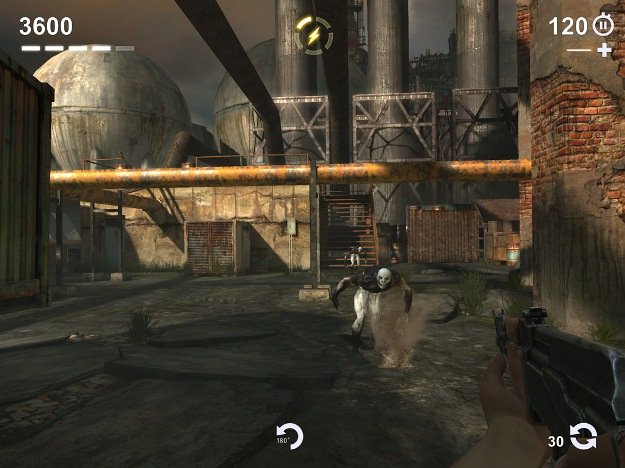 The trailer apparently identifies birds behind the reason of this apocalypse, which seem to be afflicted with some kind of 'black' illness.
The development team, Scattered Entertainment is said to be comprised of talent from Electronic Arts' Dice Studio. If you're not already aware of the fact, DICE is responsible for the Battlefield games. Of course, the premier website also states that developers working on the Drowning have also worked on AAA titles like Halo, Battlefield and Far Cry.
The Drowning will feature a distinctive control system that allows you to tap where you want to shoot or move to, and also incorporates swipe and pinch gestures (to zoom and look around respectively).
The main website also teases some kind of crafting system, which will allow you to "Scavenge the world for parts & craft them into powerful weapons." It also says:
"Upgrade them as you play to create your own unique gun collection."
Touche, Scattered Entertainment, touché.
Check out the trailer I've included below. Take note of the incredibly breathtaking scenery, and stunning lighting effects.
The Drowning Announcement Trailer
Well, now that you've seen the trailer what do you think? Does Modern Combat 4 have a proper competitor in the works?
Even though the trailer only mentions an iOS release, it will be coming to Android shortly after.