The 5 smartphones you don't want to find under the Christmas tree
The big day is here, you've dropped enough hints regarding your preference for premium smartphones, your eagerness for edges or your need for Nexus and there's a smartphone sized box just under the tree. But what if it's not the phone you want? What if you tear off the wrapping and it's one of these monstrosities? Well, there's always eBay, I guess...
1. Red Gold Black DLC Vertu
Despite appearances, this shocker of a smartphone isn't actually aimed at the Transformers fan market. It has impressive features including 18-carat red gold 'ornaments', polished stainless steel with black "diamond-like" coating and, the piece de resistance, a matching black leather case.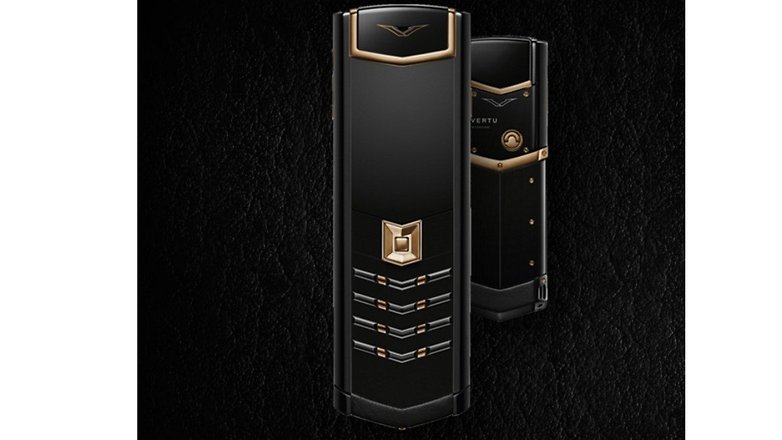 I'm sure you'll agree that this is all very impressive stuff, although the more picky among you might expect a touch more for 29,000 Euro (around US$31,000). Yep, that's the right price, no typos there.
The Red Gold Black DLC Vertu is the brainchild of Vertu Signature, the Anglo-Swedish brand famous for their handmade luxury devices. What they aren't famous for, it seems, is value for money. Or taste.
2. Savelli Ruby Passion
It seems as if you're still with us, so we'll assume you're able to read the price of the previous phone without turning away in disgust or shock. Let's see how you go with this one.
The Swiss-made Savelli Ruby Passion uses 18-carat yellow gold, diamonds (which supposedly resemble rain) and 395 rubies, which is roughly enough to make slippers for the entire Wizard of Oz cast.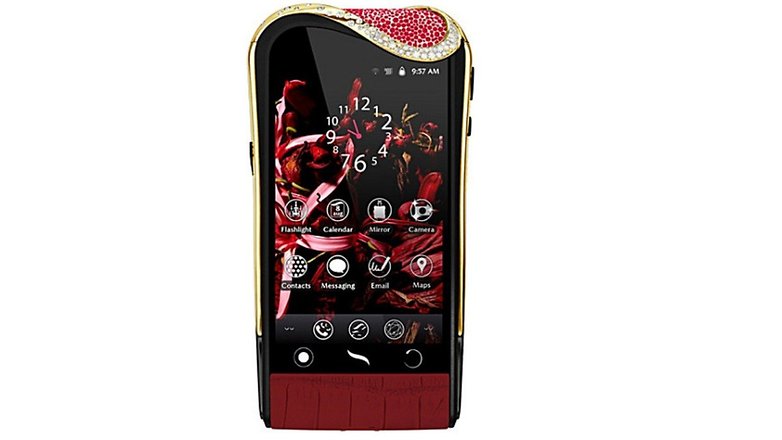 Only 20 of these have ever been made – we can't imagine why. The retail price of the Savelli Ruby Passion is 40,000 Euro (about US$44,000).
3. Hanmac New Defency
And now for something completely different. It's not entirely clear what French company Hanmac was aiming for with the New Defency, but it has achieved something... unique.
The Hanmac New Defency starts at an entirely reasonable US$3,000, although customizable options, including engraving, can double this price. Apparently it takes 30 days to build and the buttons are ceramic.
But for north of $3,000, you'd probably expect a bit better than a 3.5-inch display, 1,440mAh battery and 13 MP camera. But then, if you want this phone, you're probably not looking for specs.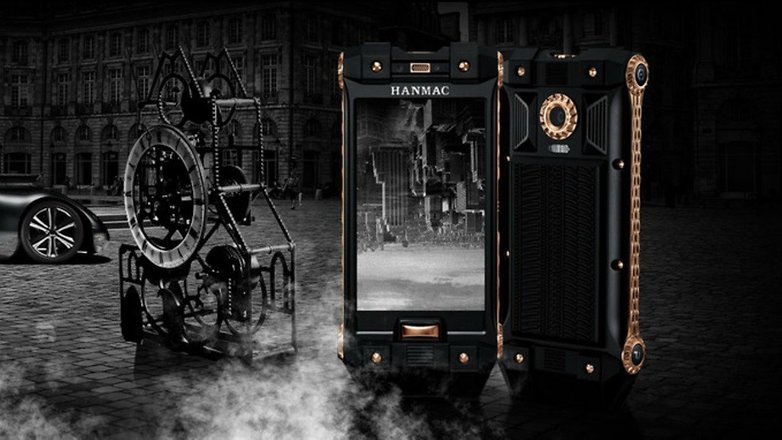 4. Samsung Galaxy Golden
Ah, at last, a more familiar-sounding name. We've all heard of the Edge and the S5 but the Samsung Galaxy Golden is new to us. That may be because this phone was only released in South Korea and China.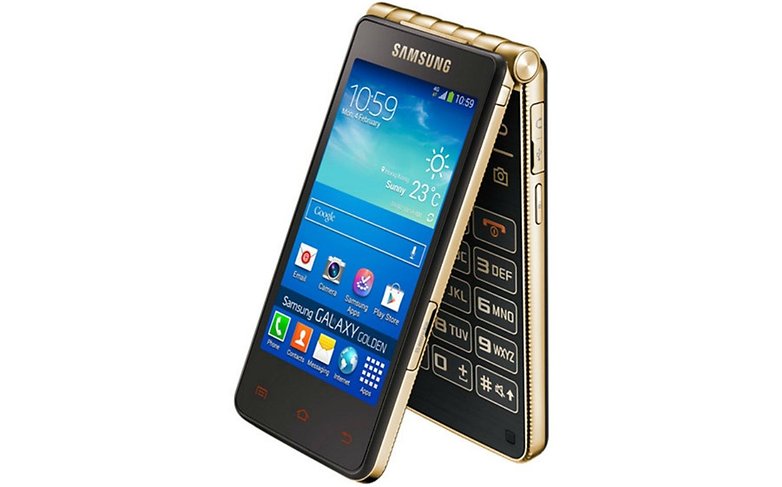 The most noticeable thing about it is that it's a flip phone. Hands up who would have thought they'd see one of them again a few years ago? It also has back to back 3.7-inch touchscreens.
But despite its champagne gold case, this is a bit of a lame duck. Its release price was close to US$700 but its specs are way off that level (8 MP camera, 1.7 GHz processor). In fairness, it was released in 2013, so maybe we can expect more from the Golden 3, which many expect will be released next year.
5. Antares by Lamborghini
It may be a Lamborghini, it may be covered in metal and leather, and it may have a hefty price, but this is no car. It is, in fact, a very distinctive phone featuring a host of sharp lines and some pretty brutal styling.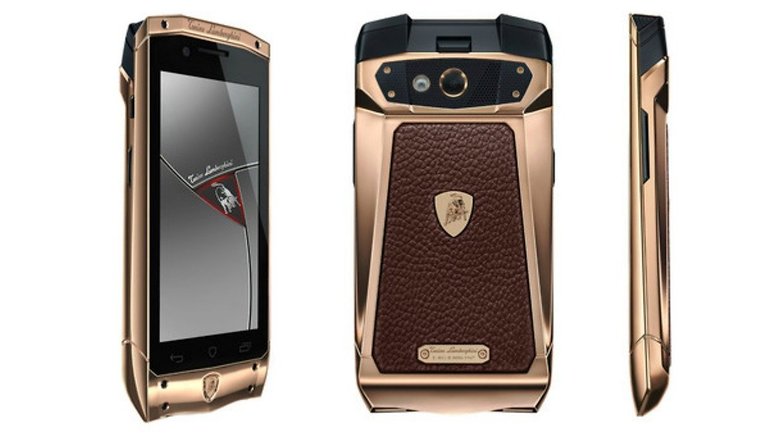 The phone has a 4-inch Gorilla Glass displa and a 5GHz quad-core processor, supported by 2 GB of RAM, 32 GB of expandable internal memory, a built-in Yamaha amplifier, Android 4.2 Jelly Bean with Tonino Lamborghini's interface and a 1,500 mAh battery.
It's pretty average by modern standards, but its price is not, This will set you back US$4,200 – almost five times the cost of a Galaxy S6.
Are we wrong about any of these? What phone do you most want to avoid? Tell us what you think in the comments.