The Latest Games in the Google Play Store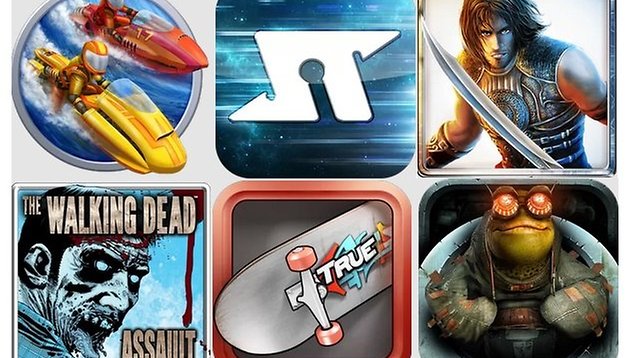 Just in time for Friday we have again ransacked the Google Play Store for you and found the best games to get your weekend started right! There are some great tidbits below to keep you busy when you're not busy at all. Have fun gaming!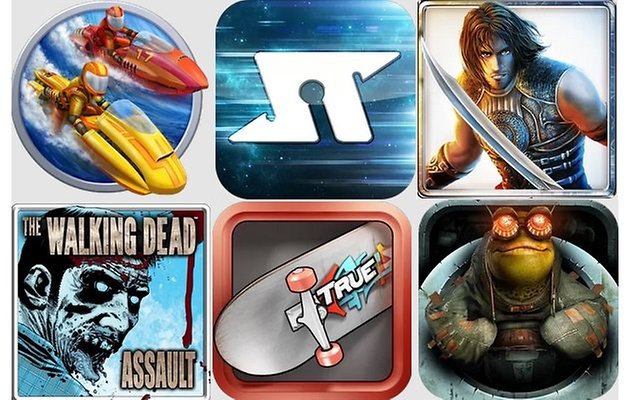 Riptide GP2
We know many of you have been waiting for Riptide GP2. The follow-up to the successful app Riptide GP trumps the original with razor-sharp graphics, an improved multiplayer mode and all-new career mode. In addition, the app can now also be played on the Google Play Games service, announced and released just days ago, with all your Google+ contacts. As with its predecessor, in this game you must master a seemingly unbreakable jet-ski through endless exciting races, hitting up the many different ramps to show off your daring stunts.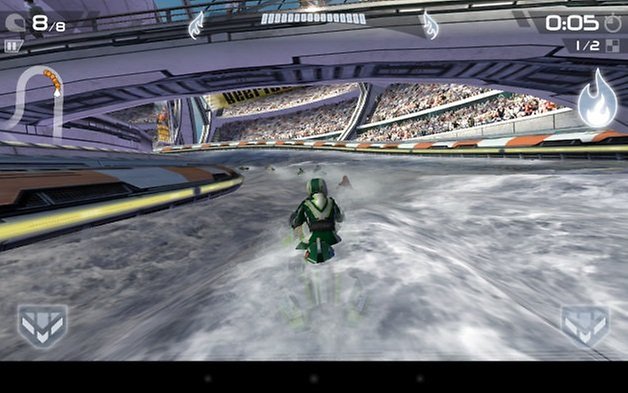 Riptide GP2 also brings with it nine new hydro-jets, great new trails and new stunts. The control is as smooth as the lively race tracks and the new graphics make you feel goooood - especially the speed boost blur that is essential to improve your position in the field. The app is optimized for Tegra-4 devices, but also works on all other popular Android devices. The game is available for 4.00USD in Google Play.
Prince Of Persia: Shadow & Flame
Prince of Persia is not easy to forget. I still remember well my first game trials of Prince of Persia with one of the first versions of DOS on a thick Siemens laptop in the early 90s. And now comes the second edition of the classic jump 'n' run game for Android. With Prince of Persia: Shadow & Flame, Ubisoft is once again one step ahead of the competition and has created 14 new levels with stunning 3D graphics.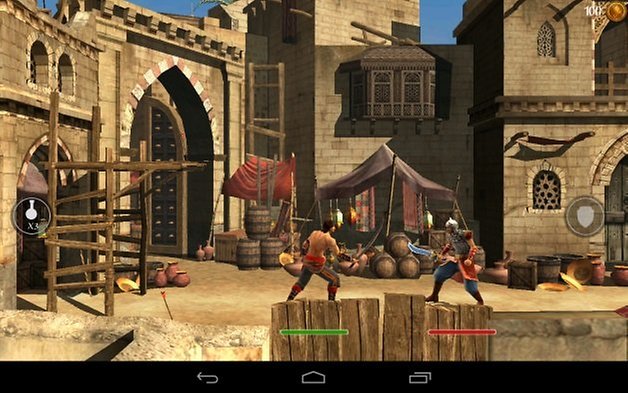 This marvelous remake of the epic adventure game keeps the original story intact and supplements it with new combat systems and adversaries. Your prince learns fighting combos during the new game to defeat his foes, and the gesture-based touch controls run like clockwork. The app currently costs 3.60USD and I'd say it's well worth it for fans of the franchise!
The Walking Dead: Assault
Anyone familiar with the comic books by Robert Kirkman who has been waiting for a matching game for Android need wait no longer. The zombies are here with The Walking Dead: Assault on your smartphone. You awake out of a coma as the protagonist Rick in an eerie hospital and then have to search for food and weapons. Before you've gone very though, the dreaded undead come. In time you will also encounter other characters from the comic book series.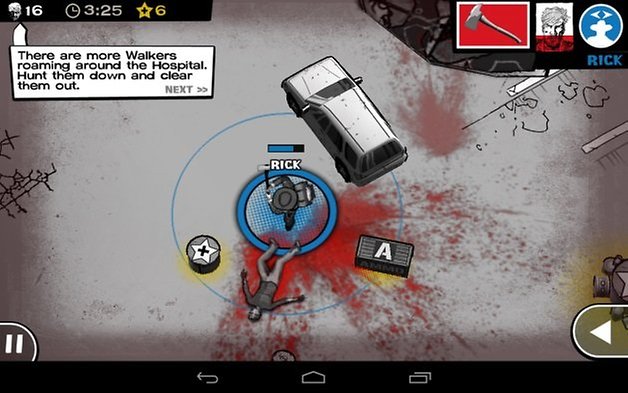 One of the most convincing aspects of this game is the comic book style. The game looks great from the bird's eye view with the pounding background music. Collect supplies, arm yourself with Rick's magnificent sidearm or melee weapons and carve a safe path through the walkers. This great fun Walking Dead version is available for 3.00USD at the moment - for the fans this should be bearable.
Bounty Arms
The preparations for the 3D adventure game Bounty Arms have lasted about a year and contrary to expectations that the app would only be playable on Tegra 3 devices, it now comes for all Android devices. In this realistic 3D game you can play as three different characters (Drake Mass, Goober or Flux) and must defeat your enemies, complete quests and win bounties (in case you didn't know, you're playing as a bounty hunter). What kind of weapons you can use depends on the chosen game heroes. So far, there are ten levels with different missions in each and impressive effects.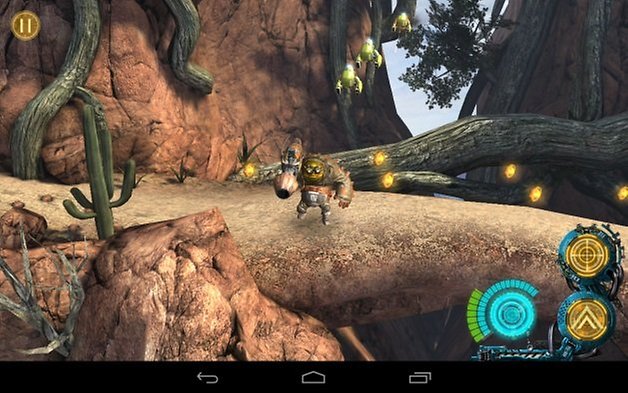 The game is very convincing with its elaborate graphics and the fast pace. Nothing jerks or hangs here. The controller can be operated intuitively via soft buttons, but be warned, the gameplay is addictive. With a current price of 5.00USD, Bounty Arms is, however, one of the more expensive games out there.
True Skate
For skateboard fans, True Skate now comes onto the smartphone screen. With this game you are guaranteed no scraped knees as, with a few taps of your finger, you maneuver a riderless a skateboard through a skate park and bust out as many grinds, flips and slides as you can - the better and longer the more points you get. This skateboarding simulator is definitely a lot of fun and offers a large park with many stairs, rails and ledges to provide a good foundation in which to practice your skills.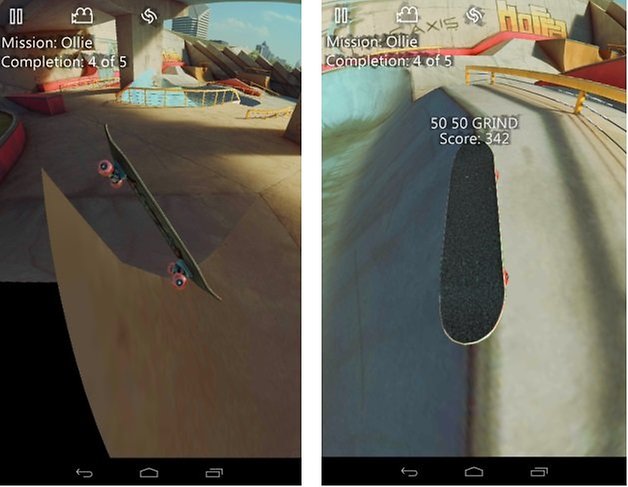 There are more skate parks available in new environments, but for now there is only the one, the other are only available as in-app purchases. Control with the touch screen works quite well, but it takes a little while to get used to. You swipe to push, and press the areas of the board to do tricks, just as you would a real skateboard. You can currently buy the game for 2.00USD in Google Play.
More new releases: