 The MK802 : A Mini Android Computer For 74 Dollars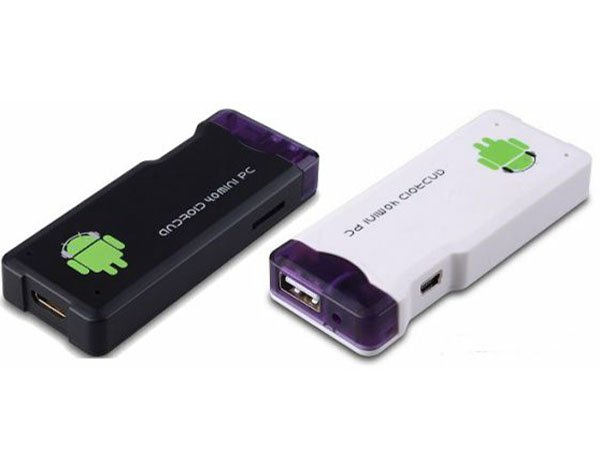 Before I go further with this article, let me be brutally honest and firstly state from the beginning that I don't know exactly how you would use one of these computers, how they work, or what exactly you would use it for. All I know is that there's an Android on it, it supports Android, and that it's somehow very freakin cool. That's enough of an excuse for me. What you are seeing is not a USB stick, but a mini Android computer that's actually packing some very impressive hardware considering its very small size. That being said, I am definetely gonna pick up one of these. I just have no idea why or what the hell I'll use it for....
This tiny Chinese computer is called the MK802, and weighs a little under 200 grams. The device is compatible with Android and other ARM compatible Linux based operating systems, and ships with a single core ARM chip and 512 MB of RAM. It also has a microSD card slot, 4GB flash storage, a regular sized USB port, a micro USB, and Wifi support. Despite its tiny size, this little micro mini me PC can even output 1080P video via HDMI thanks to its Mali 400 GPU. Crazy right?
The MK802 can be purchased for the very low price of 74 US dollars, which includes free shipping to the US and many additional countries. For anyone interested, it can be purchased here.
The concepts behind these low cost computers are really brilliant, and they could really make a huge impact as educational tools for children in less developed countries. It's just crazy to see the how far computers have come in the last 15 years. What used to take up your entire kitchen table can now fit in your wallet.
I really really want one of these. I still have absolutely no idea why....
Picture credits: Cnet