The new Swype beta 1.4.9 is a ''Tappers'' delight! Swype beta 1.4.9 is now readily-available for your smartphone's delight and brings a lot of bug fixer-uppers with it, not to mention more languages and responsive tapping.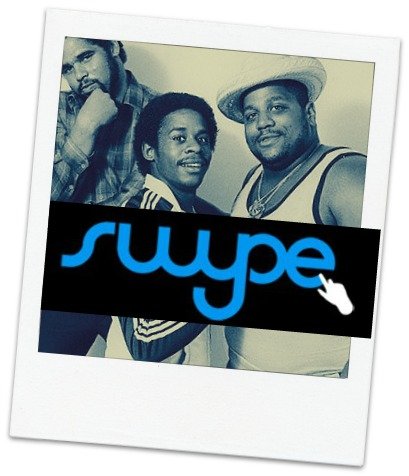 I said a hip hop, hippie to the hippie, the hip, hip a hop, and you don't stop, a rock it,to the bang bang boogie, say, up jump the boogie, to the rhythm of the boogie, the beat...
Now you know what I mean with the title, for all you Sugar Hill Gang Fans.
Swype, as most of you know, makes entering words on a range of devices easier with one continuous finger or stylus motion across the screen keyboard. It enables users to quickly input words, over 40 words per minute. It offers a living learning keyboard, Smart Editor, personal dictionary backup and sync, split keyboard for tablets, keyboard themes, ''hotwords'', next word prediction, just to name a few. Swype can be installed on any device running Android OS version 2.2 or later.
Swype Beta 1.4.9 has brought along many new improvments and fixes:
Advanced Language Models added for Hindi and Belgian Dutch
Responsiveness for tap input improved for all languages
Improved overall Smart Editor behavior and implemented some bug fixes
Fixed a Gingerbread crash that occurred when rotating device into landscape mode
Fixed miscellaneous crashes reported by the Beta community
Fixed an issue where default Android voice input ('mic'/'microphone') icon displayed instead of Dragon logo
Changed subtype text in notification drawer to be more accurate
Word Choice List behavior improved in Polaris Office
And many more bug fixes and improvements!
The only minor problem, just released by Swype's forum, is that it can take up to 72 hours to receive the upgrade via OTA.