The Samsung Galaxy Note II from Verizon is Available Today Verizon has finally announced the launch date of the Samsung Galaxy Note II through their service. Guess what day it is?
If you guessed today (Nov 29th), then you guessed right!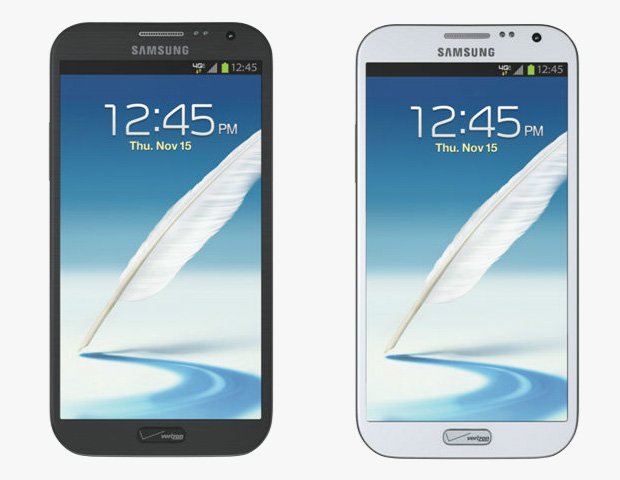 They released information late yesterday evening that it would be available in Verizon stores and online starting today. If you have already pre-ordered the device through Verizon, you should get an email sometime within the next few days letting you know when it has been shipped.
Wednesday, Nov. 28: Just in time for the holidays, the Samsung Galaxy Note II will be available for purchase online and in stores starting tomorrow, Nov. 29. Customers who pre-ordered the Galaxy Note II will receive an e-mail alert when their device has been shipped. Customers have the option of two color models, Marble White or Titanium Grey and can pick up the Samsung Galaxy Note II for $299.99 with a new two-year customer agreement.
Just a quick recap, the Samsung Galaxy Note II is powered by a quad-core Exynos processor, combined with 2GB's of installed RAM. It's running Android 4.1 Jelly Bean out of the box and has an abundance of Samsung apps pre-loaded for use with the exclusive S-Pen stylus. A beautiful 5.5" Super AMOLED HD display will allow you see everything you need to in brilliant quality and more.
The Verizon Galaxy Note II model comes in two colors, Marble White or Titanium Grey. If you have been following the Note II for a while, you should already know those are the normal colors offered for the device. So basically, there's nothing new here.
If you get a Galaxy Note II through Verizon Wireless, you'll also be subjected to that ugly Verizon branding on the home button, unfortunately.
The Samsung Galaxy Note II will be $299.99 with a corresponding two-year service contract regardless of where you buy it (online or off).
Anyone out there been waiting for one of these bad boys from Verizon?