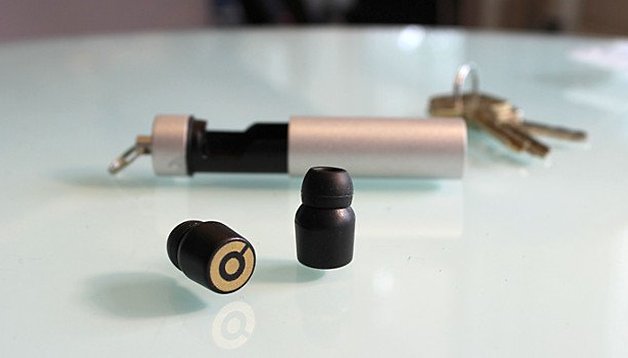 Earin: the smallest Bluetooth headphones in the world
In our Gadget of the Week series we bring you the coolest of the cool... when we're not busy showing you the weirdest of the weird or the most expensive of the expensive. But it's all about gadgets, big and small. This week, it's seriously small: Earin, possibly the smallest Bluetooth headphones you've ever seen.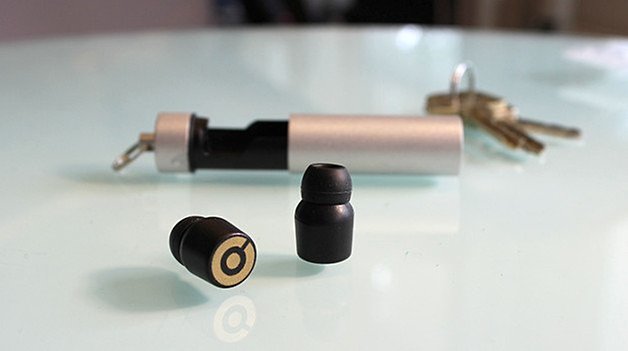 What is Earin?
Earin are tiny in-ear headphones that are not only smaller than most Bluetooth headphones on the market, but are also truly wireless - whereas with other Bluetooth headphones both earphones are connected via a cable, Earin's headphones are no more than two small ear plugs that are no bigger than what you'd stuff in your lobes to block out excess noise. The only difference is that Earin brings the noise instead!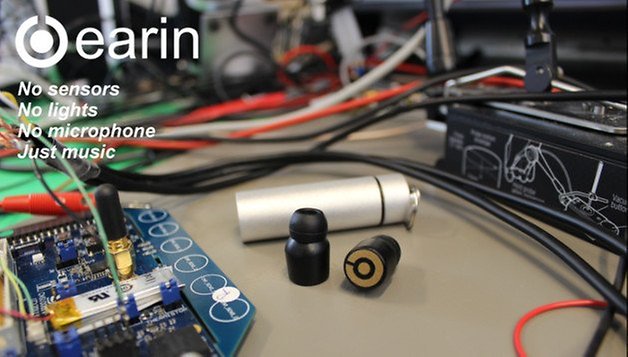 How does it work?
Earin focuses entirely on delivering music as close as possible to your brain, eschewing micro displays, wires, LED lamps, microphones, anything extraneous to producing the tiniest music delivery system we've seen. The built-in batteries are charged wirelessly and a full charge lasts for around three hours, which is not bad considering how small the headphones are. A small capsule that you can hang off your keychain is used for storage and also serves as the charging conductor and portable power source. The battery in the charger capsule itself is recharged via USB so you can store a charge to juice your earbuds whilst on the move.
Dimensions
Capsule: Ø 18 mm x 62 mm
Earbuds: Ø 14 mm x 20 mm
Weight
Capsule: 25 grams
Earbuds: 5 grams
Play time
2.5 - 3 hours (double this if recharged with the capsule)
Bluetooth compatibility
Bluetooth 3.0 & 4.0
Other features

Rechargeable Li-Ion Button Cell; Knowles SR-Siren speakers;
Bluetooth IC: BT CSR8670, BlueCore5 with aptX;
designed for IP54 ingress protection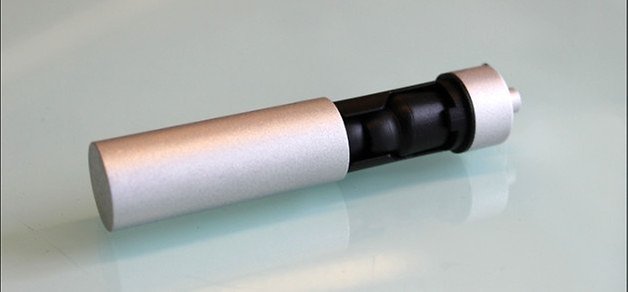 Why is it so cool?
Earin are almost so small that they could be easily overlooked - but this would be an epic mistake. Considering the clunky and sometimes uncomfortable over-the-ear Bluetooth headphones and massive cabled cans that practically everyone wears nowadays there is clearly room in the market at the opposite end of the spectrum. Earin are as small as a pair of earplugs, and they have a similar effect: pop them on to tune out the outside world and groove on to your own soundtrack. The funny part is that Earin used the same speakers as those found in hearing aids to keep power consumption as minimal as possible. The Kickstarter campaign is still running and anyone interested can pledge their support to the project - the cheapest pledge price for a pair of Earins currently stands at 119 GBP because all of the cheaper options are already taken. The RRP of Earin is 159 GBP and they are expected to ship in January 2015.
Would you buy Earin? What are your favorite Bluetooth headphones?