The top 10 most useful features on Android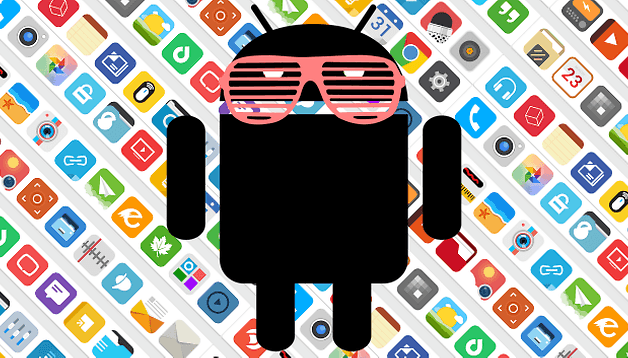 Modern smartphones, like the LG G3 or Samsung Galaxy S4, are loaded with features and special functions to simplify people's lives. This often backfires like we underlined in our article about the ten most useless smartphone features. Today we put an emphasis on the opposite: here are the top ten best smartphone features which score points for being super useful and for making the life of a smartphone user just a little bit easier.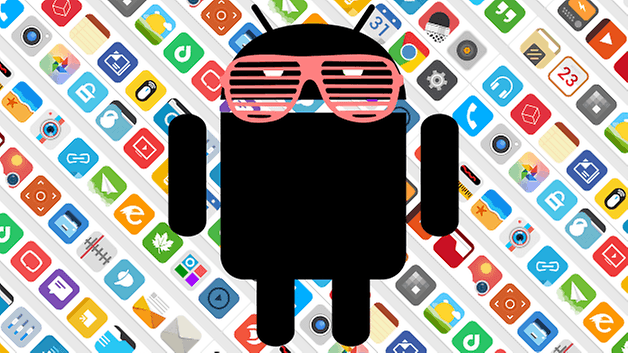 LG: Knock On and Knock Code
LG's relatively new and super useful feature took the hearts of consumers and the press alike by storm. Tapping twice on the display when turned off will activate it, no need to press on a key. Knock On also works in reverse: double tap the home screen and the display turns off again. It couldn't be easier. LG has also built on this concept with their newest invention called Knock Code: A pattern of your choice is tapped onto the turned off screen to unlock the phone, meaning you get safety and comfort all in one. An alternate pattern to bring you to guest mode.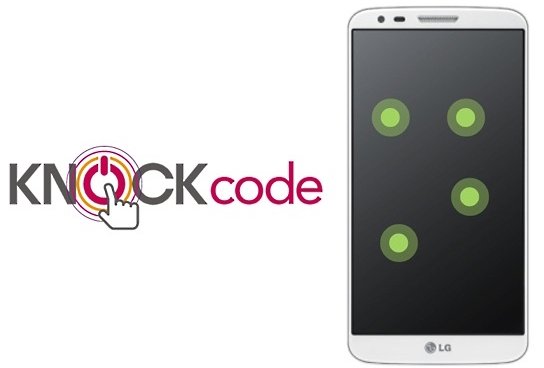 HTC: Motion Launch
HTC has also followed the trend of gesture controls with the HTC One (M8): swiping over a turned-off screen launches different functions depending on the direction. For example, you can land on Blinkfeed, the home screen or the last opened app. Also, a double tap wakes up the M8. The downside is that you can only turn off the M8 with the same gesture from the lock screen, not from the home screen, which could be better.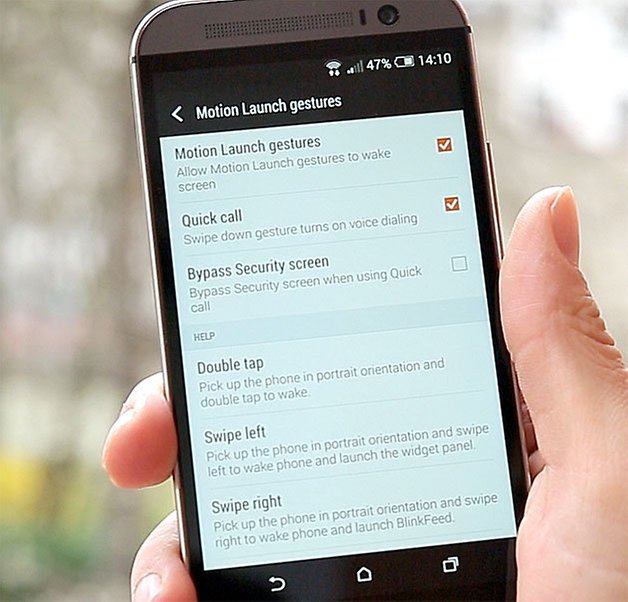 Huawei, HTC, Motorola: Pictures in seconds
With the HTC One (M8), you can start the camera by rotating the phone to landscape mode and then pressing the volume down button. The Huawei Ascend P7 is also super quick: press the volume down button twice to start the camera. Even Motorola have focused on a faster and less complicated camera: with the Moto X, a clever twist of the wrist will have the camera ready for a snapshot.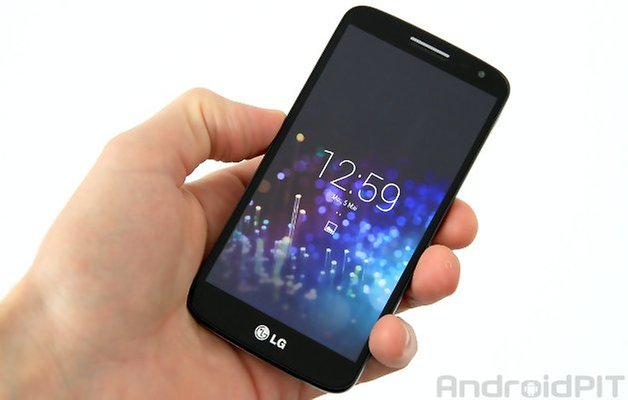 Motorola and Samsung: Active Notifications and Quick Check
Again, the Moto X is a real champ when it comes to useful functions, and even Samsung has introduced a similar feature with the S4 for the first time. Active Notifications on the Moto X will allow you to see alerts all without turning on your phone. The Galaxy S4 uses its proximity sensor to sense if your hand swipes above the screen, which then triggers useful information on the display, such as battery status, the time, or missed messages, all for a brief moment. Both of these built-in features really advantage the OLED displays in that only the pixels required for the presentation of information are illuminated. Plus it also saves precious battery life. Other third party apps will also provide other smartphones with this feature.
Oppo: Quick start by self-selected sample
The king of gesture controls is Oppo: with the Oppo N1, Find 7 and Find 7a, users themselves can specify any pattern to launch apps directly from standby. A circle for example will start the camera, while a "V" turns on the flashlight.
Samsung etc.: control phone functions with simple gestures
In a phone's standard repertoire, simple gestures to control the phone app have become a staple. If you turn the unit over, this silences the ringtone; if you open contact info, bringing the device to your ear will place a call. The Samsung Galaxy S3 was the among the first manufacturers to offer this feature, but now virtually every manufacturer has added a few of these gestures to their gamut of controls.
Samsung: Smart Alert - Vibrate on missed messages
Last time, we really bagged out Samsung about many useless features, but we can also show our appreciation for good old Sammy. Here's the OEM mentioned yet again: the Galaxy S4 came with Smart Alert, another feature that doesn't require you to turn on the display at all. When lifting your smartphone from a table or pulling it from your pocket, it will vibrate briefly to inform you of missed notifications. If there is nothing new, the unit won't buzz. So, before the display is even turned on, you'll know you've missed something.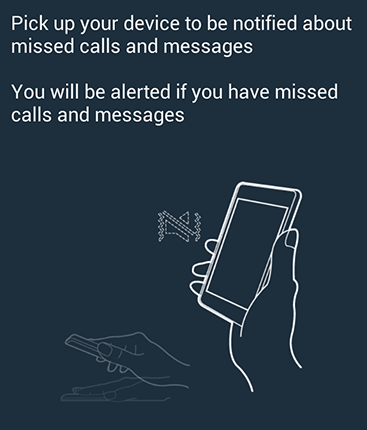 Wearables as an interface and command center
You don't need to have fitness apps and heart rate monitors on your wrist to find wearables useful. Aside from the numerous fitness applications, wearable technology is extremely practical for connecting with a smartphone remotely and controlling the music player or quickly check whether incoming notifications have been received, among other great functions. All the while, your smartphone remains safe in your pocket or purse. One of the newest wearables is the Galaxy Gear 2.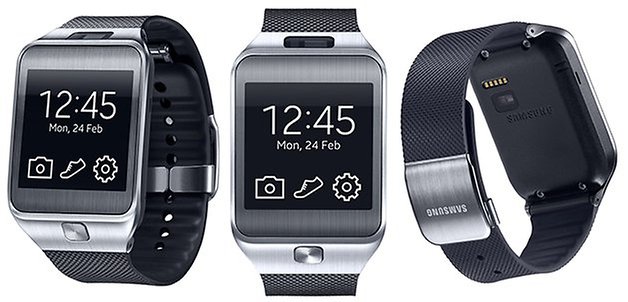 Immersive mode
Full screen is actually one of Android's more beautiful features: the latest Android 4.4 KitKat update brought the so-called immersive mode where navigation keys are hidden while certain apps are running. This way you are undisturbed in enjoying the screen's content for apps such as e-books, photo galleries, video players or web-browsers Internet and album art while listening to music onSpotify or other Android music players.
OK, Google
Here's a feature that makes it a lot easier for users to give voice commands, get advice and practical help as well as search for things on the internet. Just say ''Ok, Google'', and you will activate Google Search. For some, this sounds more frightening, though for now, I can only see this as an advantage. Motorola provided the Moto X with this features which is "always-on", while the Oppo Find 7a and Find 7 use "Hey Snapdragon". Other current smartphones like the HTC One (M8) or the Samsung Galaxy S5 are listening so closely that even a clear "OK" is enough to animate the Google Wizard.
Conclusion
In retrospect, the features mentioned above make using your Android smartphone a lot quicker and more comfortable. Of course, this is just a small insight into the bulging amount of smartphone features that many would consider useful. Every manufacturer has its own features package, and each user has their own favorites, so what are yours? Let us know in the comments below.