The Toshiba Excite 10 SE is Much of the Same Formula In light of the recent TabletMan unveiling, it looks like Toshiba had a little more up their sleeves. On December 6th, they will be releasing a new 10" Excite tablet properly labeled SE. To clarify, the full name of the tablet is the Excite 10 SE. It's pretty much the same model as the other Excite 10 tablets, albeit with a few hardware upgrades.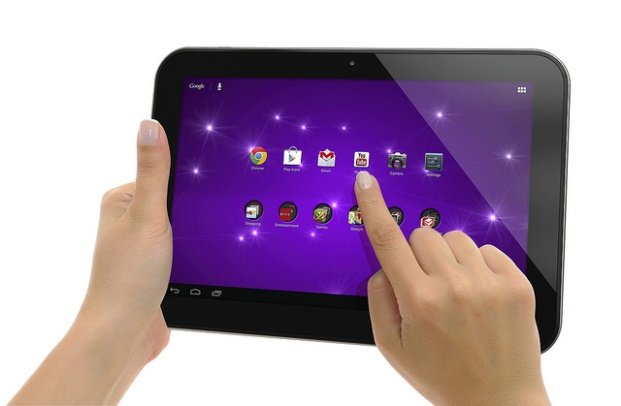 Obviously, Toshiba is aiming to take on the Nexus 10 directly with the SE, especially considering the upgrades are minimal. This suggests that they're also shooting for a reasonable price, to keep things budget friendly.
At the forefront, the Toshiba Excite 10 SE will be powered by a Nvidia Tegra 3 quad-core processor, with a 10.1" display and Jelly Bean 4.1 pre-installed.
The 16GB model will be available for $349.99 (and up) at select retailers starting December 6th, 2012.
Despite the imminent release, Toshiba didn't reveal much about their new entry into the Excite family. All we have to go on is what's included in the press release.
0.4-inches thick at 22.6 ounces
Textured fusion lattice finish
10.1-inch Diagonal AutoBrite HD screen
Android 4.1 Jelly Bean
NVidia Tegra 3 quad-core processor
HD front facing camera
Bluetooth 3.0
802.11 b/g/n Wi-Fi
Stereo speakers with SRS Premium Voice Pro
MicroSD
MicroUSB with charging support
3MP rear camera with auto focus and digital zoom
16GB storage
As you can see there's no word on the amount of installed RAM, or what the supported display resolution is. Even more disturbing is Toshiba's blatant disregard to market this tablet. As far as consumers are concerned, the Excite 10 SE may as well not exist.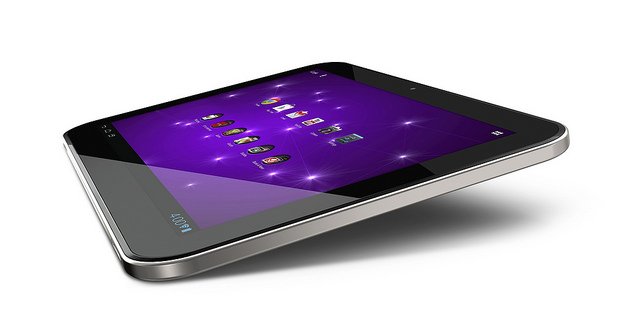 Oh well, at least Toshiba has apathetic people like me working to promote appealing products. While I wouldn't say the Excite 10 SE is looking to be anything extraordinary, it may be a suitable tablet for someone out there. Anybody?
Where is good ol' TabletMan when you need him.
Press release after the break.
---
IRVINE, Calif., Dec. 4, 2012 /PRNewswire/ – Toshiba's Digital Products Division (DPD), a division of Toshiba America Information Systems, Inc., today announced the availability of the Excite™ 10 SE tablet, a multimedia-rich tablet with a 10.1-inch touchscreen, powered by Android™ 4.1, Jelly Bean. The Excite 10 SE offers an affordable option for people looking for a powerful and versatile tablet for the home, starting at only $349.99 MSRP1.

"Our Excite family of tablets continues to grow with options to suit a wide range of consumer needs, from portability and gaming to versatility and power," said Carl Pinto, vice president of marketing of Toshiba America Information Systems, Inc., Digital Products Division. "We designed the Excite 10 SE to be a full featured tablet that offers a pure Android, Jelly Bean experience, while maintaining an attractive price point."

The Excite 10 SE features Android 4.1, Jelly Bean, which improves on the simplicity and usability of Android 4.0. Moving between customizable home screens and switching between apps is effortless, while the Chrome™ browser and new Google Now intelligent personal assistant and Voice Search apps makes surfing the web fast and fluid.

Slim and light at only 0.4 inches thick and weighing 22.6 ounces2, the Excite 10 SE is encased with a textured Fusion Lattice finish, making it comfortable to hold and easy to carry. The tablet offers a vibrant 10.1-inch diagonal AutoBrite™ HD touchscreen display3 plus the NVIDIA® Tegra® 3 Super 4-PLUS-1™ quad-core processor4 that delivers smooth web browsing and outstanding performance for games, HD movies and more.

Stereo speakers with SRS® Premium Voice Pro create an optimized audio experience for music, video and games, while providing greater clarity for video chatting via the tablet's HD front-facing camera. The Excite 10 SE also includes a 3 megapixel rear-facing camera with auto-focus and digital zoom for capturing HD video and photos. Featuring a wide range of connectivity, the tablet includes 802.11 b/g/n Wi-Fi®, Bluetooth® 3.0, as well as Micro SD and Micro USB ports for expandability. The tablet also charges conveniently via the Micro USB port.

Availability

The Excite 10 SE will be available starting at $349.99 MSRP for the 16GB model at select retailers and direct from Toshiba at ToshibaDirect.com on December 6, 2012.