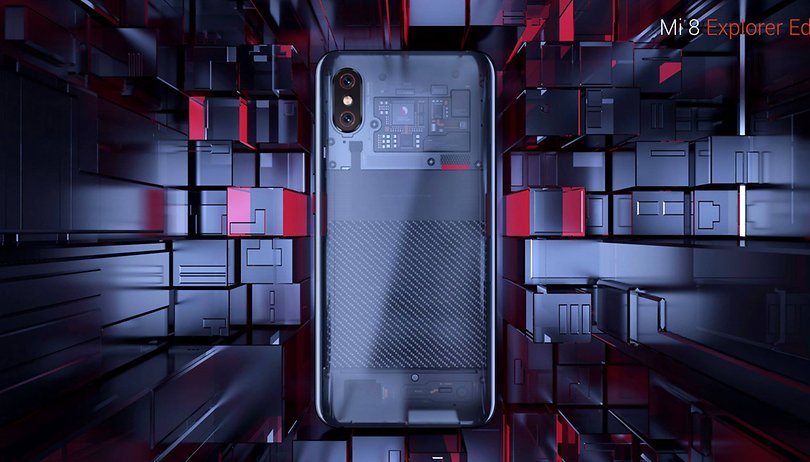 The Xiaomi Mi 8 and Mi Band 3 are a hit!
The Xiaomi Mi 8, plus an Explorer Edition and a smaller SE version, were revealed just over a week ago. Alongside it was the new, affordable Mi Band 3 smartband. In last week's poll, we asked which of Xiaomi's exciting new devices you would buy. We got over 700 votes in the poll, and we're ready to share the results with you here.
The Xiaomi Mi 8 and the Mi Band 3 will be a big success, if reader polls are anything to go by. Only two percent of respondents said they wouldn't want to buy either the next generation of the Mi Band or any of the versions of the Mi 8. Among the three versions of the Mi 8, there was a pretty even split. The regular Mi 8 and the Explorer Edition each got 24 percent of the vote, while the Mi 8 SE came in just behind them with 17 percent.
The Xiaomi Mi Band 3 is the big winner of all the new devices, though. 65 percent said they would want to buy one. The price, which is around $26, probably has a lot to do with it. For such an affordable smartband, the Mi Band 3 manages to pack a lot of features, including a bigger OLED display, a more comfortable wristband, a heart rate monitor, 20-day battery life and water resistance up to 50 meters. I predict that these will sell like hotcakes.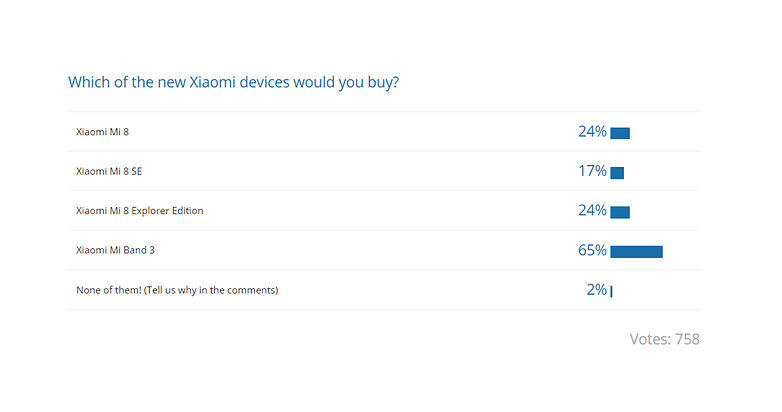 Were you surprised at the results of the poll? Which of the devices will you buy? Let us know in the comments!