This artificial intelligence is saving bees' lives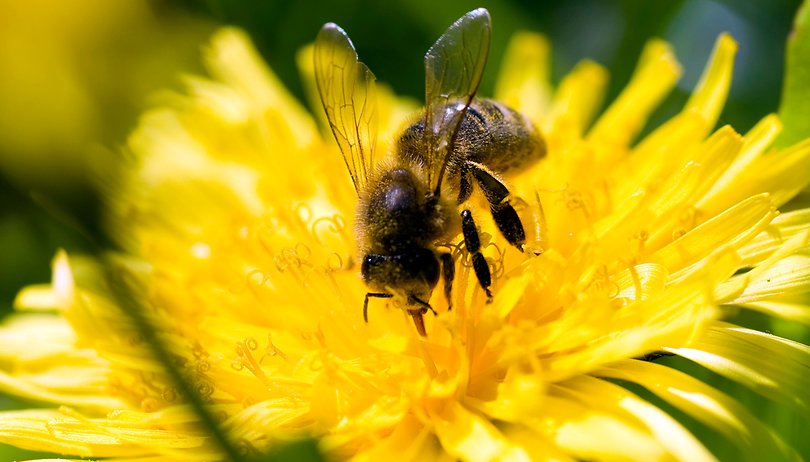 If you want to make the world a little better with artificial intelligence, then you have to start with the little things. In this case, bees are threatened by a dangerous species of mite.
Many different influences endanger the life of bees. One of them is the so-called Varroa mite, which can now be found on all continents with the exception of Australia. It develops and reproduces in the capped broods inside a beehive. It is considered the most important bee pest in the world. The mites weaken the bee larvae and thus provide a weakened brood, can also transmit harmful viruses and thus endanger entire colonies.
However, the Varroa mite is only 1.1 millimeters long and 1.6 millimeters tall and can therefore only be recognized by the beekeeper through detailed observation of the hive. The job is therefore very time-consuming, laborious and repetitive, which makes it perfect for artificial intelligence.
AI: saving bees via smartphone
The beekeeper Alain Bugnon thought the same himself and has joined forces with the Signal Processing Laboratory 5 of the Swiss Federal Institute of Technology Lausanne (Switzerland). They have developed an AI with image recognition and analysis, which can check the infestation over normal image material.
In future, the beekeeper will only have to upload a photo of a honeycomb board via the university's website, which will then be analyzed by the AI. A smartphone app for this is already being planned and could further simplify and speed up the entire process.
According to the researchers, the detection rate is 90 percent. This means that it is on the same level as human beekeepers in detecting the infestation, but the AI is much quicker. In addition, the collected data on the infestation is assigned to the individual beehives by using a QR code, stored and evaluated. This could help to find bee colonies that are resistant to the mite.
The project is still in progress, but on the Facebook page you can keep an eye on the project and get informed when the application is available.