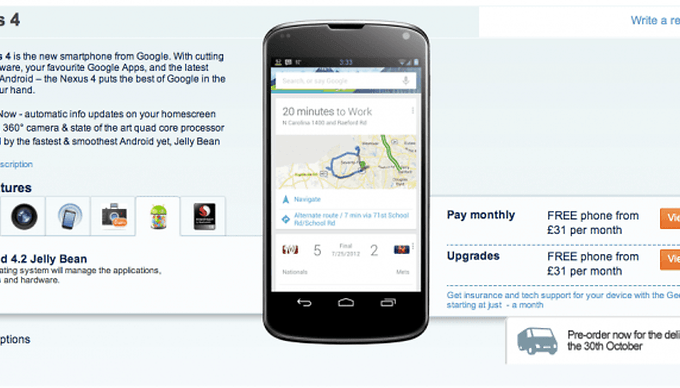 This is the Nexus 4, Coming Oct. 30th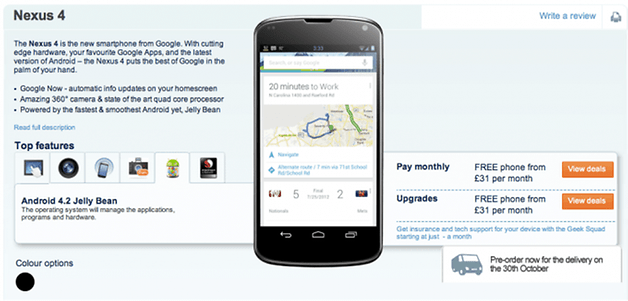 This is it, guys. An official retail page for the new LG Nexus 4 has appeared online on UK retailer Carphone Warehouse's website, running Android 4.2 Jelly Bean, packing an 8MP camera and a quad-core 1.5 GHz Snapdragon S4 processor, as we had expected.
Most notable, however, is the day it'll be going on sale: October 30th. That's a day after Google's big event in New York City on October 29th. Quite soon indeed.
Official-looking press shots of the device have also appeared online via noted Twitter leaker @evleaks.. As you can see, the design of the back cover has speckled black dots reminiscent of the Nexus One live wallpaper, and sports a Nexus branding rather than "with Google."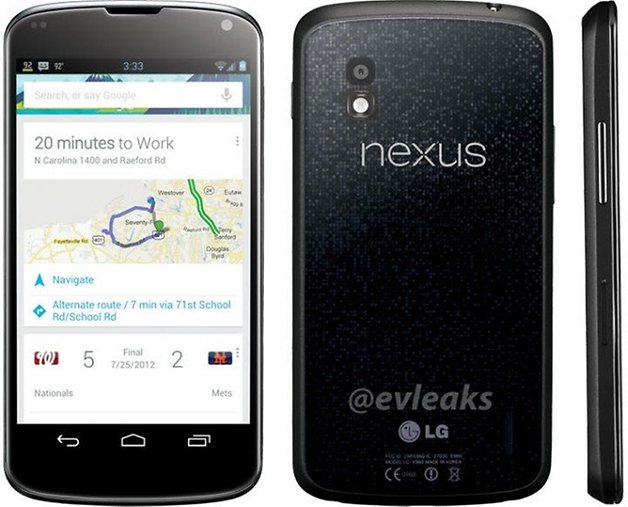 We don't know too much about Android 4.2 Jelly Bean runing on this device, other than the fact that it's going to come with a Swype rival called "Gesture Typing," a faster way of typing that "lets you spell words by dragging your finger across the screen from letter to letter" and a "360 degree camera." Maybe this means version of Jelly Bean will come with an advanced panorama mode?
The device is also expected to have a display with a resolution of 1280x768p, which isn't much better than the Galaxy Nexus's 1280p x 720p display, at least on paper,.
It's been quite a controversial device among Android fans, mostly because it looks so similar in design to the Nexus that's already out and isn't a very radical upgrade. What do you think of the device?