This is What the Inside of the Nexus 7 Looks Like: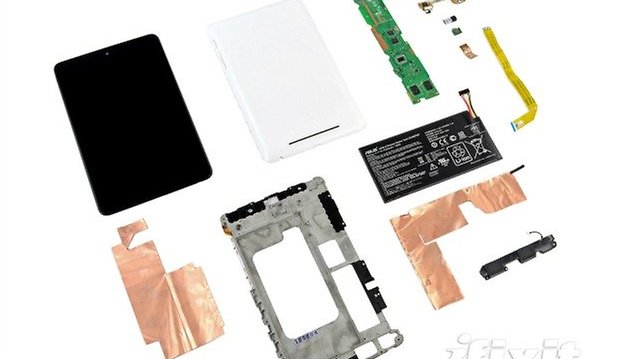 (Click for larger version)
The Nexus 7 tablet has been receiving rave reviews for packing a lot of amazing features and a fast processor into such a slim, sleek and (most importantly) cheap device. Rumor has it that Google is actually losing money with each tablet sold because the company has spent so much on their Tegra 3 chips and fancy displays. Just like what they tell you in preschool, it's what's on the inside that really counts.
The Nexus 7 has been torn down by the site "iFixit" and rated a 7 out of 10 for ease of repair, with 1 being the hardest and 10 being the easiest. The frame comes off with a quick turn of the screwdriver but the display has been fused to the Corning glass, so good luck being able to repair this tablet if you drop it – repair costs will be much higher, as it will require replacing the whole display assembly, including the LCD.
You can check out all of the Nexus' innards by clicking this link.