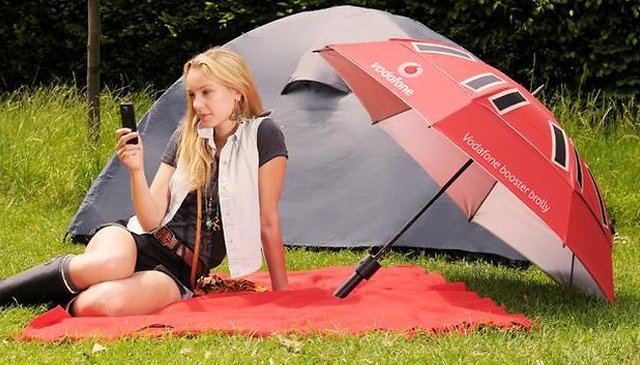 This Umbrella Boosts Your Signal AND Charges Your Phone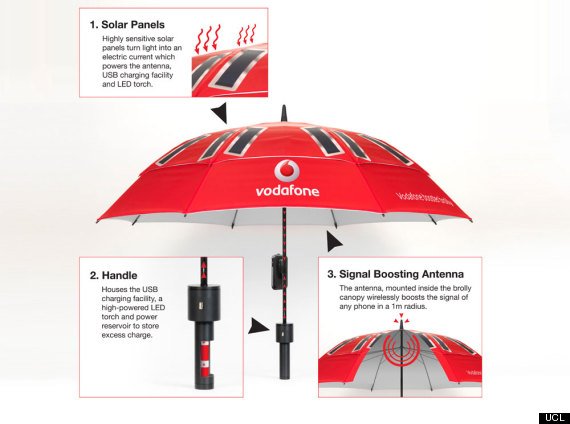 Today in wacky inventions you never knew you needed, scientists at Vodafone (I guess they have those there) have created an umbrella that charges your Android and more. Called "Umbrella 2.0," this sweet device won't help you fly, but it'll do basically everything else. With 12 solar panels, the umbrella can store charge for your Android and also enhances your signal reception.
Is it a good idea to be standing under something that enhances radio signals? Who cares! It's a wacky prototype. The umbrella weighs just 800 grams and is recommended for music festivals, where you can lay it out and let it absorb the sun all day before plugging the handle into your smartphone.
What do you think about this prototype? Briliant or useless? Let us know below!