#ThrowbackThursday: My Galaxy Nexus gateway to Android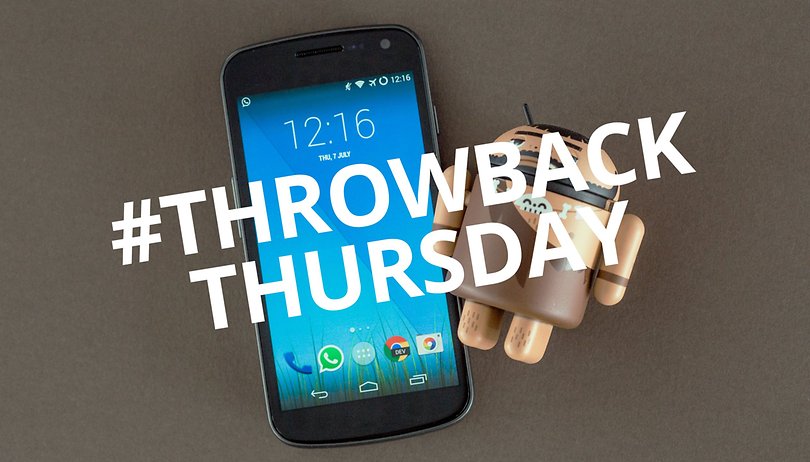 There's a time when we all switch over to Android. Whether it's from an iPhone, a BlackBerry – or something worse – we all share that moment when Android enters our lives. For me, that moment was with the Samsung Galaxy Nexus.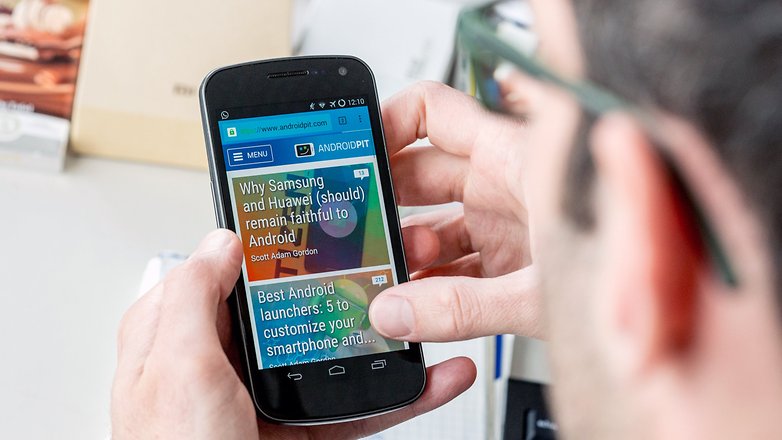 Flicking the switch
I had owned an iPhone 3G for several years before buying the Galaxy Nexus. The iPhone made me a smartphone convert, even though a friend had described them as "bricks" due to their large size in comparison to feature phones. Sure, the 3.5-inch iPhone was considered large – but not for long.
After watching each iteration of iOS – from version 2.0 to 4.0 – make the iPhone 3G increasingly slow and useless, I decided it was time to upgrade. I was curious about Android and the tech-savvy community behind it, so I went out and bought a Galaxy Nexus.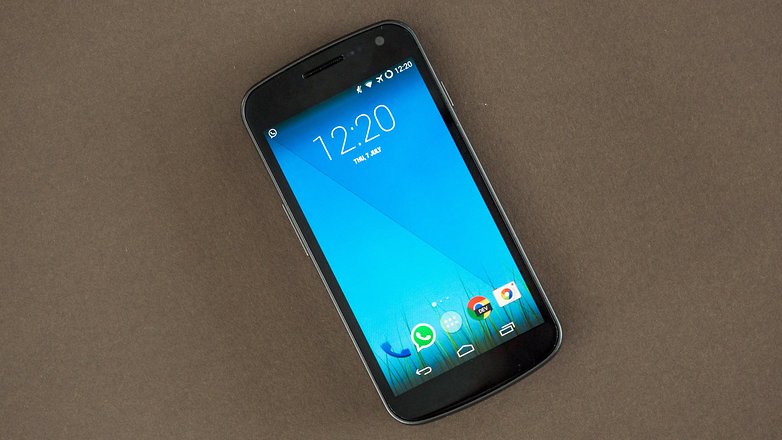 A worthy upgrade
When it was released in November 2011, the Galaxy Nexus immediately caught my attention. But what were the reasons for it? It had a lot of power, a large display and Android 4.0 Ice Cream Sandwich. When compared with the iPhone 3G, it's easy to see why I became desperate for these things. Take a look:
| | | |
| --- | --- | --- |
| | iPhone 3G | Galaxy Nexus |
| Display size | 3.5 inches | 4.65 inches |
| Pixel density | 165 ppi | 316 ppi |
| Processor | 412 MHz ARM 11 | Dual-core 1.2 GHz Cortex A9 |
| Storage | 8 GB | 16 GB |
| RAM | 128 MB | 1 GB |
You can see the huge differences between the two. Then there's the operating systems. With the iPhone 3G incapable of running even a home screen wallpaper, the Galaxy Nexus and its beastly hardware, all running Android 4.0, was like a dream. In my opinion, Ice Cream Sandwich was the first proper competition Android threw up to iOS for the overall quality of its design.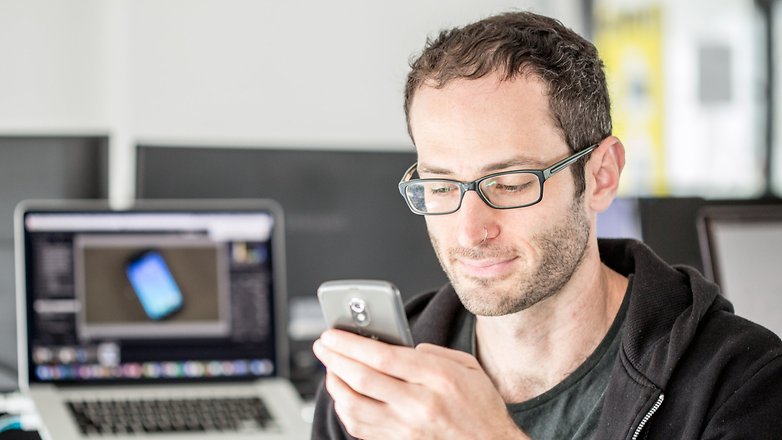 Calling Android home
You have to remember something. Back in 2011, the Galaxy Nexus was a big deal. Literally...it was quite a large device. It was a sister model to the Galaxy S2, which had a poorer display but better processor, graphical capabilities and cameras. But the Galaxy Nexus also ran stock Android. It wasn't the best phone you could buy, and it was followed a few months later by the blockbuster Galaxy S3, but it was the perfect Android gateway device for someone like me.
The Galaxy Nexus was the perfect Android gateway device
Google was still building up Android at the time. In 2011, Google Play was still called the Android Market. Chrome wasn't available on smartphones. The industry was changing so fast that Apple had become the biggest smartphone seller in April 2011, only to be replaced by Samsung in October of the same year.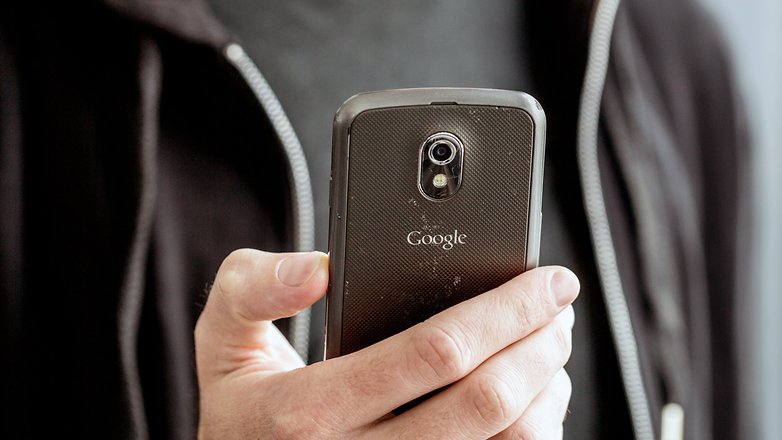 Software journey
With the Galaxy Nexus, I had a pleasing hardware-software experience. I upgraded to Android 4.1 Jelly Bean in 2012 before eventually moving up to Android 4.3. The issue was, however, that the Galaxy Nexus stopped receiving software support from Google around 18 months after its release. There was no upgrade to Android 4.4 KitKat, but that didn't stop me.
There was no upgrade to Android 4.4 KitKat, but that didn't stop me
Even though I was stuck with Jelly Bean forever, I decided that stock Android was no longer enough. Where I used jailbreaking to unlock my iPhone, I decided to flash a ROM onto my 'GNex'. I went with CyanogenMod, the most popular Android ROM. The best part of this, aside from extra customization options and significantly better battery life, was that I could upgrade to KitKat.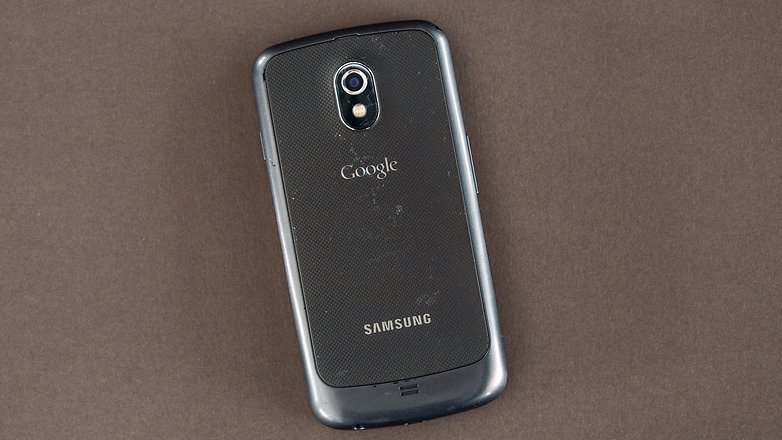 Essentially, this meant that the Galaxy Nexus had a longer lifespan – it was 'new' all the way until Android 5.0 Lollipop was released in November of 2014. But developer support eventually dried up and there was no immediate way to upgrade to Lollipop.
With my next phone, the Snapdragon 801-packing Moto X (2014), I quickly realized that Lollipop's numerous animations would be too taxing on the Galaxy Nexus. So, in early 2015, I bid goodbye to the GNex and continued the Android journey with newer and more powerful devices – but more on that another time.
What was your first Android device? Did you switch over from another platform? Let me know in the comments.
---
Every Thursday night we publish articles for #ThrowbackThursday. In this series, we look back at feature phones, smartphones and other gadgets that have been with us the longest. But what comes next week?