Tiny Death Star: want to try the new game? Here is the APK!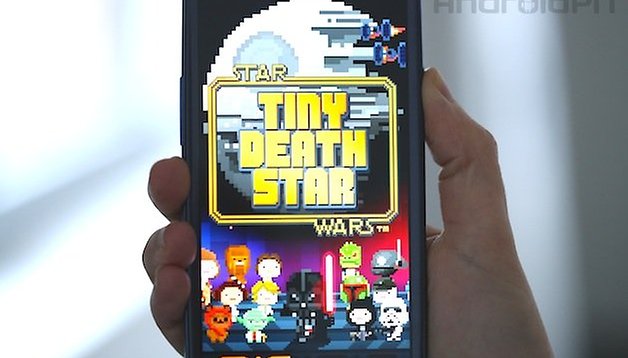 If you are a fan of the "Tiny" series in which you have to build a tower or take care of a zoo, then you'll probably be happy to know there is a new game from NimbleBit, the creators of Tiny Tower. This game, however, takes place on a super miniature sized version of the normally huge Death Star from Star Wars. Tiny Death Star Game hasn't yet come to Google Play, but if you want to try try the game, we've the APK for you!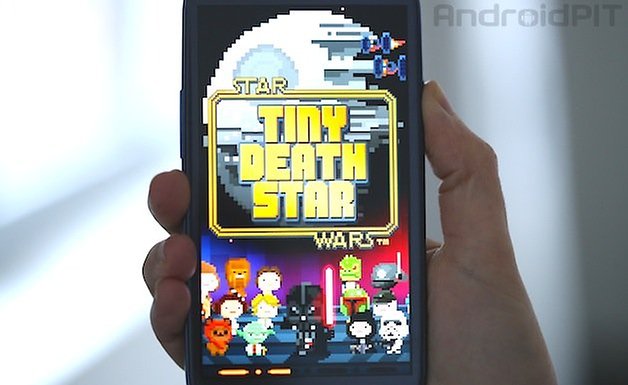 NimbleBit came to an agreement with Disney in the launching of this new themed version of Star Wars. It has already appeared in the Apple App Store in Australia, so for all those iOS users who are in Australia, this is good news. But for the rest of the world, this is no real tragedy since you can now download the game totally free thanks to the Tiny Death Star APK, which even I tried myself.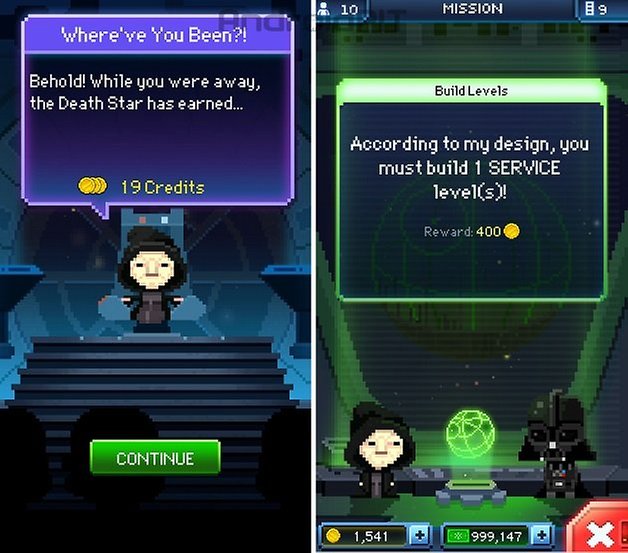 Basically the gameplay is the same as in Tiny Tower with the only differences being the settings and characters. You find yourself in the Death Star with several levels as well as the canteen, the private VIP area on level 1, the cafeteria and other levels.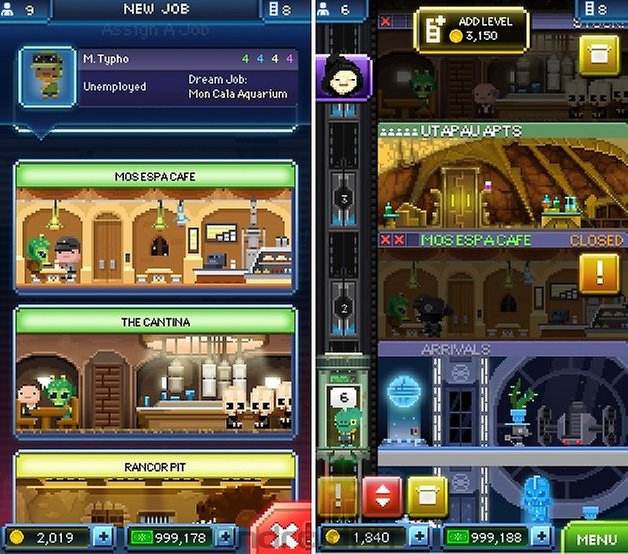 Your mission is to keep the characters happy by offering services which basically means making levels. To build these levels you'll need money which you get from the bitizens. Although the Death Star is circular, the included levels are vertical like in Tiny Tower.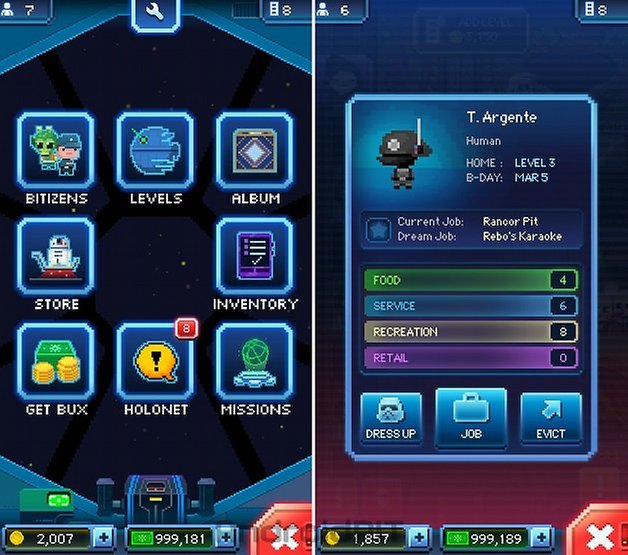 What I like about this game, apart from the subject, is the 8-bit retro design. In Tiny Death Star, you've got pixelated versions of Darth Vader, C-3P0, Yoda, R2- D2, Chewbacca, Han Solo and other famous characters. The music is also quite superb and obviously includes the classic Star Wars tune, remixed with what I think is a xylophone (correct me if I'm wrong), giving it a great old-school vibe.

Have you tried the game? What do you think?